Welcome Back Parents, 2009-10 School Year
By Jeff Sweeney — Friday, August 14th, 2009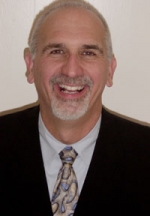 Jeff Sweeney
Superintendent Fillmore Unified School District
Dear Parents,
It is my pleasure to welcome everyone to the 2009-10 school year! The opening of a new school year is an exciting time of the year. It is a time of renewal, of fresh starts. The Fillmore Unified School District teachers, administrators and support staff look forward to meeting you and your student on Wednesday, August 19, as we begin to work together to maximize your student's academic opportunities.
As always, the weeks of summer are full of activity. Our staff has been busy preparing classrooms, participating on interview panels, repairing and maintaining facilities, teaching summer school, attending workshops that will improve student performance, and all of the other countless activities that help to prepare for a smooth opening day. The efforts of our dedicated employees are evident in all areas of the District.
The 2008-09 school year ended with staff working together to achieve many successes and in some instances, creating opportunities for growth. The following are a few of our accomplishments:
San Cayetano Elementary School participated in a robotics competition and had two student teams finish first and fourth overall.
San Cayetano's Principal, Jan Marholin, was recognized for excellence by the local Soroptimists and the County's administrative organization.
Fillmore High School received a six year accreditation via the WASC process.
Fillmore High School created several outstanding extra-curricular programs for our students. This year, our students took home several honors. The boys basketball team and the boys volleyball teams won league titles. Football came in second place; however, they made the CIF semi-finals. The girls basketball team also came in second place and went deep into the CIF playoffs, losing in the third round. Boys soccer and girls softball both had good seasons and qualified for CIF. Our swimming team, swimming at home for the first time in nine years, sent several students to CIF. Lastly, the Pep Squad continued their successful program and won numerous competitions.
FUSD students participated in the local Special Olympics for the first time.
Collaboration among staff was a priority, as they worked collectively at each school site and together in vertical and horizontal teams, to create changes focused on improving our academic environment.
FUSD created four new special needs classrooms, allowing approximately 40 Fillmore/Piru students to attend their neighborhood schools instead of taking a bus down the highway to attend schools elsewhere in the County.
There were greater opportunities for parents to participate at our schools, including parent workshops sponsored by our elementary schools and the establishment of a parent center at FMS that had monthly parent workshops sponsored by the school.
Sierra High School had more students graduating than ever; a result of an improved academic program that translated in higher test scores and that could be seen daily, as student attendance improved dramatically.
Mountain Vista, working with the Sheriff's Department, created an Adopt a Cop program that had four officers visiting regularly with our students.
Piru created an opportunity for every student to visit a college.
Sespe continued in their tradition of presenting a musical play acted by our GATE students and written by teacher Greg Spaulding.
A Schools Foundation was established in the District, with the interest of bringing in new resources that will augment the instructional program and support our students.
Preparing for the new school year is a reflective time for us, recognizing some of the selected successes above, while also thinking of the efforts needed to remain committed to ensuring that all students take full advantage of their academic opportunities. The Board of Education has established our priorities for this upcoming school year. They are:
Improving the achievement of all students;
Improving communication within the school district and with parents and community partners;
Maintaining clean, orderly and safe facilities for students and staff;
Reviewing and improving district and school discipline plans and procedures and increasing attendance of all students;
Increasing parent outreach, parent involvement, and parent education opportunities; and
Providing the highest quality staff for the students in the school district.
The 2009-2010 school year will bring many opportunities and challenges. As your Superintendent, I join you in your desire to face the new school year with optimism and commitment to bring our students their best school year yet.
You are an important participant in your student's education. We know that by working together in a strong partnership we can help ensure that your student reaches their potential. I wish you and your family the very best as we begin this new school year.
Sincerely,
Jeff Sweeney
Superintendent