By Jeff Sweeney — Wednesday, August 6th, 2008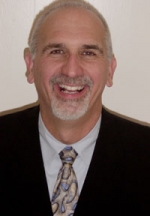 Jeff Sweeney
Superintendent Fillmore Unified School District
Dear Parents,
It is my pleasure to welcome everyone to the 2008-09 school year! The opening of a new school year is an exciting time of the year. It is a time of renewal, of fresh starts. The Fillmore Unified School District teachers, administrators and support staff look forward to meeting you and your student on Wednesday, August 13, as we begin to work together to maximize your student's academic opportunities.
As always, the weeks of summer are full of activity. Our staff has been busy preparing classrooms, participating on interview panels, repairing and maintaining facilities, teaching summer school, attending workshops that will improve student performance, and all of the other countless activities that help to prepare for a smooth opening day. The efforts of our dedicated employees are evident in all areas of the District.
The 2007-08 school year ended with staff working together to achieve many successes and in some instances, creating opportunities for growth. The following are a few of our accomplishments: San Cayetano becoming a NASA Explorer School; Continuing growth (nearly 500 K-8 students and 25 staff) of the Bridges after school program that is both recreational and academic… and free for our students; Redesigning of our District's web site; Updating of Safe Schools Plans by all sites; Increasing academic growth as measured by the Academic Performance Index (API) for the District overall as well as all K-8 schools. Adequate Yearly Progress (AYP) for Sespe, Fillmore Middle and Fillmore High Schools in all areas, and all Annual Measurable Achievement Objectives (AMAO) met for English Learners; Renovating of FHS gym and cafeteria and installation of a new field; and the Restructuring of the instructional program at C School, soon to be renamed Sierra High School.
Preparing for the new school year is a reflective time for us, recognizing some of the selected successes above, while also thinking of the efforts needed to remain committed to insuring that all students take full advantage of their academic opportunities. The Board of Education has established our priorities for this upcoming school year. They are: Increasing parent outreach, parent involvement, and parent education opportunities; Improving communication within the school district and with parents and community partners; Maintaining clean, orderly and safe facilities for students and staff; Reviewing and improving district and school discipline plans and procedures and increasing attendance of all students; Improving the achievement of all students; and Providing the highest quality staff for the students in the school district.
The 2008-2009 school year will bring many opportunities and challenges. As your Superintendent, I join you in your desire to face the new school year with optimism and commitment to bring our students their best school year yet.
You are an important participant in your student's education. We know that by working together in a strong partnership we can help ensure that your student reaches their potential. I wish you and your family the very best as we begin this new school year.
Sincerely,
Jeff Sweeney,
FUSD Superintendent