Ventura County Office of Education Releases Focus on Education Annual Report
By Gazette Staff Writer — Wednesday, February 18th, 2009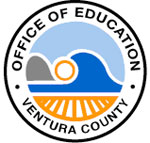 Ventura County Office of Education
Camarillo, California – On Wednesday, Feb. 18, the Ventura County Office of Education (VCOE) releases its annual report, Focus on Education: Focus on Results, a comprehensive report detailing the most recent achievements of Ventura County students.
A copy of the 16-page color report will be published and distributed in the Ventura County Star newspaper on Wednesday. Also, Ventura County residents and educators are encouraged to view the report on the VCOE Web site, www.vcoe.org.
Among the highlights in this winter's report are the following stories:
• API Scores Rise for Most Districts
• Students make Big Gains in Fitness Levels
• Cyber Bullying is a New Problem for Students
• School Budgets to Get Tight This Year
• Exit Exam Scores are on the Rise
Focus on Education: Focus on Results also examines in detail — complete with charts of data and statistics — Ventura County students' performance on a number of California standardized achievement tests and students' responses to the 2007-2008 California Healthy Kids Survey. The report further includes stories about the challenging budget and funding issues facing Ventura County public school districts next year; current and past trends in enrollment; the successes of the VCOE Regional Occupational Program; the efforts by public school districts to meet their academic achievement targets set by the federal No Child Left Behind law; an update of Academic Performance Index scores, and an update about students' English proficiency levels.
VCOE publishes Focus on Education three times per year. The annual summer and fall issues contain news and feature stories about public education in Ventura County and issues facing educators today.