Ventura College Water Science students make lasting impression at American Water Works Association meeting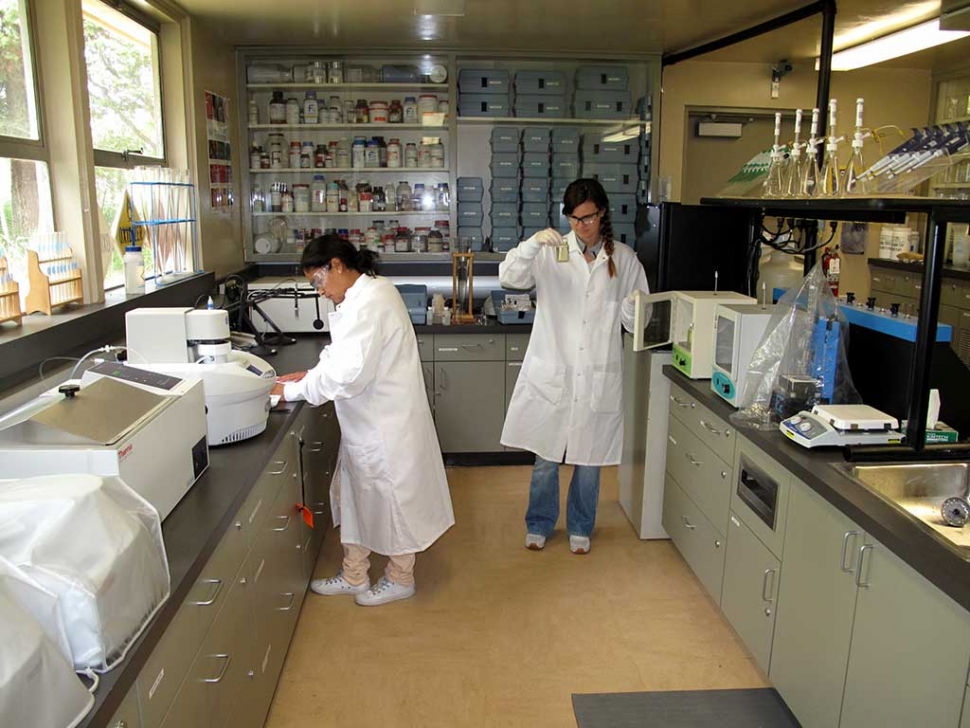 By Gazette Staff Writer — Tuesday, May 24th, 2016
Ventura College Water Science and Environmental Technology Department Associate Professor and Program Chair Dr. Richard Forde and students Tristan Anderson, Domanique Madrid, Brianna Ruiz, Dawn Gottschalt, and Garrett Russeil presented research on clean water solutions to more than 6,000 attendees at the American Water Works Association meeting in Sacramento, California.
The AWWA is the largest water agency in the world. It creates the standards and terminology for the water industry for all 50 states and Canada. Ventura College students made such an impression that the AWWA has inquired about forming internships for the Water Science and Environmental Technology program and students from the University of California, Davis and California State University, Sacramento are interested in taking classes in the program.
"This research involves developing equipment and methodology using over-the-counter products to filter dirty water through diatomaceous earth to clean the water," said Forde. "The idea is to provide clean drinking water to people in developing nations."
"We are so proud of the work these outstanding students have put into this project," added Ventura College President Dr. Greg Gillespie. "They will complete their work by the end of the semester and hope to publish their findings."
"Some of these people have never had a glass of clean water or washed their hands in clear water," added Ventura County Community College District Board of Trustees Larry Kennedy, Chair. "This research will make a tremendous difference in the lives and health of so many people."
The Water Science program provides students with the technical training they need to pursue a career in the municipal potable water and wastewater industries. Waterworks operators protect public health by ensuring that plant operations comply with state and federally mandated drinking water and wastewater disposal standards.
Ventura College, an accredited two-year institution of higher education, has been a part of the beautiful seaside community of Ventura, California, since 1925. It is conveniently located approximately 60 miles north of Los Angeles and 30 miles south of Santa Barbara. The 112-acre campus, set in the rolling hills of Ventura, has an enrollment of 14,500 students. Ventura College offers Associate of Arts and Associate of Sciences Degrees in 33 majors, and Certificates of Completion and Proficiency Awards in 61 areas of study. Ventura College also has Transfer Guarantee Agreements with CSUCI, CSUN, UC Davis, UC Santa Barbara, and UC Santa Cruz. Class schedules are posted at www.venturacollege.edu. For more information, contact the Ventura College Welcome Center at 805.289.6420.