Ventura College Students Present One-Act Play Festival
Check Please
By Gazette Staff Writer — Wednesday, March 18th, 2009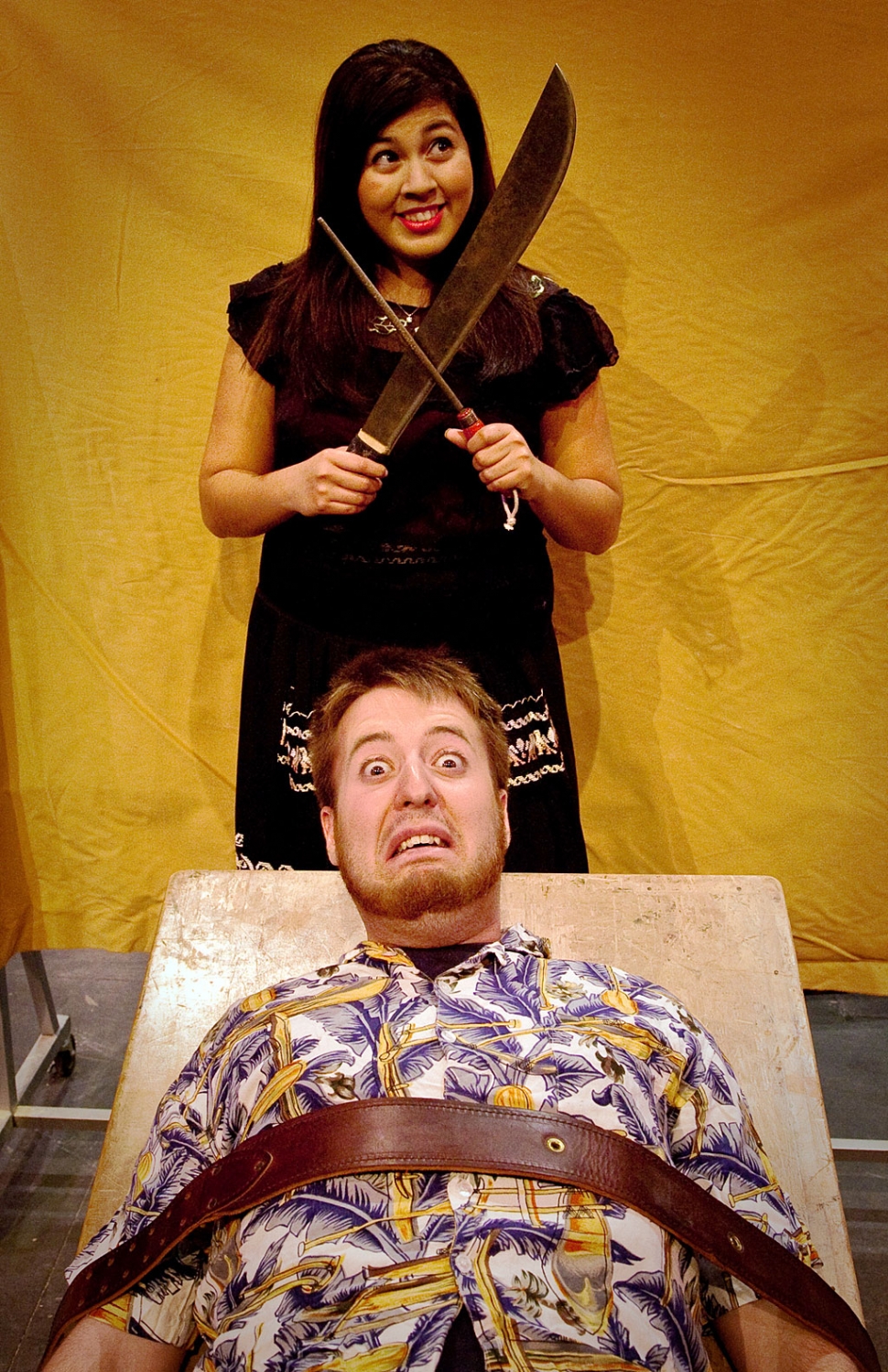 Dr. Fritz
VENTURA: The Ventura College Theatre Department will present four one-act plays directed, produced and acted by student thespians at the Ventura College Theatre on the weekends of March 26 (preview show), 27, and 28, and April 2, 3, 4, and 5. Thursday, Friday and Saturday performances will be at 8:00 p.m. and Sunday matinee at 3:00 p.m. Admission to the final dress rehearsal to be held Thursday, March 26 at 8:00 p.m. is free and open to the public. In addition to the free preview performance, the performance on Thursday, April 2 at 8pm is also free to the public. Tickets are $7.00 general admission and $5.00 for students, staff, and seniors. Tickets are available at the door one half hour prior to each performance.
The four one-act plays are:
• Always by Jon Jory, directed by Chris Hull, a story of the joy and excitement that a budding relationship entails and the seemingly inevitable effects of time;
• Ten Thousand Cigarettes by Alex Broun, directed by Hillary Asbury, an exploration of the addiction, fantasies, and consequences of smoking;
• Check, please by Jonathan Rand, directed by TJ Mora, a series of dinner dates that couldn't get any worse; and
• Dr. Fritz; or the Forces of Light by David Ives, directed by Kevin Bass, a tourist's adventurous journey to find the mysterious Dr. Fritz, who supposedly can cure anything.
For additional information, call Professor Jay Varela at the Ventura College Theatre department at 805.654.6400 ext. 3194 or by email at jvarela@vcccd.edu. The general information number for the VC Theatre is 805.654.6392.