Ventura College Galleries host Faculty Art Exhibit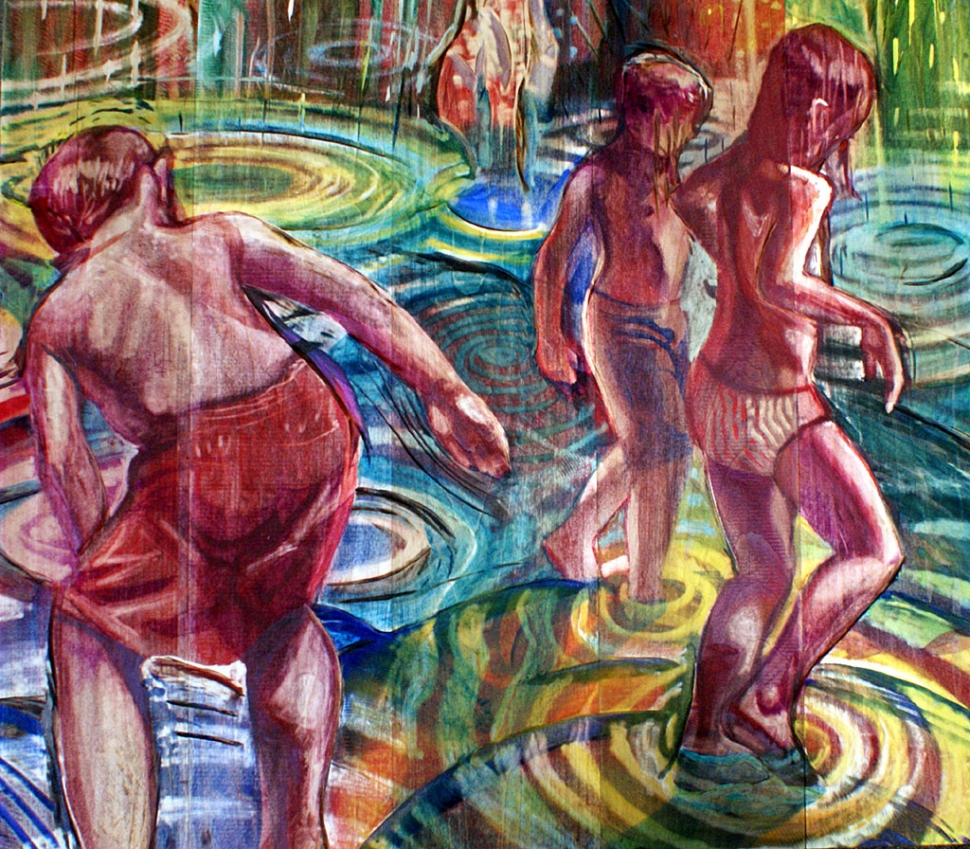 "Deluge" by Cathy Day Barroca is one of the pieces that will be on exhibit at the Ventura College Art Faculty Exhibit.
By Gazette Staff Writer — Wednesday, February 25th, 2009
The two Ventura College art galleries, Gallery 2 and the New Media Gallery, will present the Ventura College art and photography faculty in an exhibit running from February 26 through March 26. The reception for the artists is February 26, from 7:00 p.m. to 9:00 p.m. on the patio by Gallery Two, and the press and the public are welcome to attend. Refreshments will be served.
Students staff both galleries. This semester the galleries are scheduled as follows: Monday through Friday, Noon – 4 p.m. For additional information and changes on hours, call Kate Martin, gallery director, at Ventura College, (805) 648-8974 or contact her by email at kate@katemartin.com.
The following faculty are among those scheduled to participate in the Faculty Art Exhibit:
Ann Bittl
Carlisle Cooper (painting)
Sharon Coughran (two dimensional)
Julie Dahl-Nicolle (painting)
Catherine Day Barroca (printmaking)
Beverly Decker (painting)
Bruce Freeman (silkscreening)
Monica Furmanski (mixed media)
Sharla Glass (mixed media)
Barbara Harvey (mixed media)
William Hendricks (photography)
Pam Huth (sculpture)
Martin Issacson (photography)
Connie Jenkins (painting)
Kate Martin (mixed media)
Marylu Miller (mixed media)
Debra McKillop (two dimensional)
Bob Moskowitz (painting)
Steve Moulton (photography)
Michelle Onstot (drawing)
Dorothy Orr (painting)
Deanna Pina (ceramics)
Zoe Primrose (ceramics)
Genie Thomsen (ceramics)
Hiroko Yoshimoto (painter)
Myra Toth (ceramics)