VCCCD Board to Confirm Moorpark College President
By Gazette Staff Writer — Tuesday, December 23rd, 2014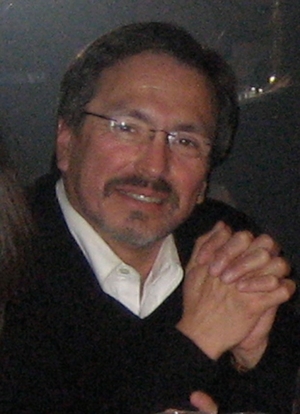 Luis Pablo Sanchez
The Ventura County Community College District Board of Trustees will consider action to confirm Luis Pablo Sanchez, JD, LLM, as President of Moorpark College at their public meeting on January 20, 2015. Sanchez was recommended to the Board following a nationwide search process that resulted in three finalists for consideration.
Born in Laredo, Texas, Sanchez attended public schools in Texas and California, earning his Bachelor's degree in Psychology from California State University, Los Angeles, in 1976. In 1983, he earned his Juris Doctorate degree from the University of the Pacific, McGeorge School of Law, and was admitted to the California Bar Association. While practicing commercial law, Sanchez earned a Master's degree in Business and Tax Law from McGeorge School of Law. Sanchez taught business and corporate law part-time from 1986 to 1991 while maintaining a full-time private law practice. From 1991 to 2006, he taught Business Law, Federal Income Taxation, and Law and Society as a full-time instructor at Sierra Community College in Rocklin, California. During this time, Sanchez continued to practice law on a part-time basis and was honored by students with Sierra College's Outstanding Instructor award in 1997-1998 and 1999-2000. He also wrote and published two textbook supplements on California Business Law. In 2006, Sanchez was appointed Associate Dean of Business and Technology at Sierra College and was subsequently promoted to Dean of Business, Technology, and Public Safety. In July 2011, Sanchez assumed his duties as Associate Superintendent and Vice President of Academic Affairs at Allan Hancock College in Santa Maria, California.
"I am pleased Luis plans to join the District and lead Moorpark College," commented Chancellor Jamillah Moore, Ventura County Community College District. "He understands the importance of student success in the California community college system, and his depth of experience and expertise will benefit Moorpark College employees, students, and the community." Upon Board approval, Sanchez would start at Moorpark College in February 2015.