Three Ventura County Schools Win National Blue Ribbon Honors
By Gazette Staff Writer — Tuesday, October 4th, 2016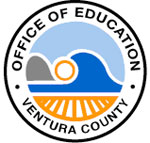 Ventura County Office of Education
Three Ventura County Schools were named National Blue Ribbon Schools for 2016 today by U.S. Secretary of Education John B. King, Jr. The Blue Ribbon Schools are selected based on their overall academic excellence or their progress in closing achievement gaps among student subgroups. The Ventura County winners are among just 279 public and 50 private schools to be selected nationwide. The local winners are:
Environmental Academy of Research Technology and Earth Sciences
Conejo Valley Unified School District
Vista Elementary School
Simi Valley Unified School District
Westlake High School
Conejo Valley Unified School District
"This honor belongs to the hard-working teachers, students and administrators who make educational excellence a top priority," said Ventura County Superintendent of Schools Stan Mantooth. "We congratulate them on their dedication and join them in celebrating this achievement."
The U.S. Department of Education will formally recognize the winners at an awards ceremony in Arlington, Virginia on November 7 and 8, 2016. The honored schools include public and non-public elementary, middle and high schools, including traditional, charter, magnet schools, parochial and independent schools in 42 States, the District of Colombia as well as Department of Defense Education Activity schools.
The National Blue Ribbon Schools award affirms the success of educators, students and families in creating safe and welcoming schools where students master challenging content. The National Blue Ribbon Schools flag gracing a school's building is a widely recognized symbol of exemplary teaching and learning. National Blue Ribbon Schools are an inspiration and a model for schools still striving for excellence. Now in its 34th year, the U. S. Department of Education has bestowed this coveted award on fewer than 8,500 schools.
A list of the winning California schools is below and the complete list of all of the honorees is available at: http://www2.ed.gov/programs/nclbbrs/2016/national.pdf.
About the Ventura County Office of Education
The Ventura County Office of Education provides a broad array of fiscal, training and technology support services to local school districts, helping to maintain and improve lifelong educational opportunities for children, educators and community members. VCOE also operates schools that serve students with severe disabilities and behavioral issues, provides career education courses, and coordinates countywide academic competitions including Mock Trial and the Ventura County Science Fair. Learn more at: www.vcoe.org.