By Jeff Sweeney — Monday, May 4th, 2009
a Message from Superintendent Sweeney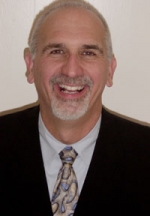 Jeff Sweeney
Superintendent Fillmore Unified School District
The District has been monitoring the spread of the swine flu and its potential impact on the students and staff in FUSD. As you are likely aware, there have been two confirmed cases in Oxnard in the Hueneme School District. Following that confirmation, those schools were closed and will remain closed for seven days. This afternoon, Martha Romero and I will be attending an emergency meeting at the County Office regarding the school closures in the Hueneme School District. I will be sure to update all with any information relevant to our District.
I recognize this is a fluid situation and will mandate that all are kept informed to ensure that the priority of the health and welfare of students and staff is optimized. Further, our intent is to work toward minimal interruptions to your day.
To date, the District has done the following:
· Notified all parents via ConnectEd of preventative measures that can be done at home;
· A letter will be sent home today providing parents more information;
· Email was sent to all staff, discussing precautionary measures to be followed;
· All administrators were notified with information and preventative measures to be followed; and
· Our school nurses have worked actively to ensure that health clerks at every site know the proper procedures for this issue.
There is set criteria which will determine if a student should remain at home or be asked to go home from school. The terminology being used is "social distancing." Social distancing strategies are non-medical measures intended to reduce the spread of disease from person-to person by discouraging or preventing people from coming in close contact with each other. These strategies include closing schools; closing non-essential agency functions; implementing emergency staffing plans; to increase telecommuting, flex scheduling and other options; and closing all public assemblies or after school activities.
Our nurses and our health clerks are fully aware of the criteria and are implementing it properly. If we find that a student does meet the criteria, that student will be referred for appropriate medical care and if there is a confirmation that student does have the flu, that student will be isolated at home. Then, we would expect the Public Health Department to notify the District and the school will be shut down. As this is a fluid situation, that is the current process in place. That could change over the next couple of days as more information is known about this strain of flu.
If staff becomes ill, our school nurses, Martha and Ellen, will follow up with each individual on a case-by-case basis.
I will continue to update staff regularly until this situation passes. If you have specific questions, please direct them to your supervisor. We will be publishing email regularly with updates as well as questions and answers for all to know. In the mean time, you can access information on the CDE website. http://www.cde.ca.gov/ls/he/hn/fluinfo.asp . Further, we will post all of our communiqués on our District web site under District News.
Jeff Sweeney