State Schools Chief Jack O'Connell Releases 2009 STAR Program Results
By Gazette Staff Writer — Tuesday, August 18th, 2009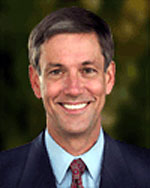 Superintendent Jack-O'Connell
California State Superintendent of Public Instruction
LOS ANGELES/SAN DIEGO – State Superintendent of Public Instruction Jack O'Connell today released the results of the 2009 Standardized Testing and Reporting (STAR) Program that show California students overall continue to make steady academic progress in English-language arts, math, science, and history-social science.
"I am pleased and encouraged to see that for the seventh year in a row, California public school students continue to improve," O'Connell said. "Half of our students are now proficient in English-language arts. This is particularly impressive if you consider that seven years ago, only 35 percent of students met this bar. The improvement trend in mathematics is also impressive, with 46 percent of students now at the proficient or above level.
"California is known nationally for the rigor of our academic standards, and this level of student achievement on our California Standards Tests should be celebrated. It is the result of hard work by teachers, administrators, school support staff, students, and parents.
"And yet, while we applaud these gains in student performance, we must continue to focus on students who struggle in the classroom and help them become skillful readers, able mathematicians, and self-confident, well-prepared leaders of tomorrow. We must also pay particular attention to the fact that a disproportionate share of students who fall below the proficient level are African American or Latino. This achievement gap represents a loss of opportunity for students of color and remains a real threat to their and California's future success."
In the seven years since all California Standards Tests (CSTs) were completely aligned to state standards, the percentage of students scoring at the proficient or advanced level increased by 15 points in English-language arts (ELA) or from 35 percent to 50 percent, (Table 1) and 11 points in mathematics, from 35 percent to 46 percent (Table 5).
Since 2003, 655,826 additional California students have reached proficient or advanced levels in English-language arts and 509,220 more students have attained the same levels in math.
Since last year, the percentage of students at or above the proficient level increased by 4 points in ELA and 3 points in math (Tables 1 and 5 respectively).
While all subgroups of students continued to improve toward the goal of proficiency, the gap in achievement between African American and white students and the gap in achievement between Hispanic/Latino students and white students remained relatively unchanged from 2008 to 2009 in both ELA and mathematics (Tables 14 and 15). When all seven years of California Standards Tests results are measured, the achievement gap narrows slightly between Hispanic/Latino students and their white counterparts in ELA and math. Over the same time period, the gap between African American students and their white counterparts narrowed by just one percentage point in math and not at all in English-language arts.
"The number one priority of my office is to close this persistent achievement gap that deprives too many students of color opportunities to succeed in school and in life," O'Connell said. "We must continue to push our education system to better serve all students. I remain committed to making changes at the state level to support the work being done at the school and district level to close the gap."
The performance of African American students and Hispanic students continues to lag behind that of white, Asian, and Filipino students regardless of economic status in most cases. (Tables 3, 4, 8 and 9) The 2009 STAR data reveal that the percentage of not economically disadvantaged African American students (35 percent) achieving the proficient level and above in math is eight percentage points lower than economically disadvantaged white students (43 percent) achieving at the same level. Likewise, the percentage of not economically disadvantaged Hispanic students (41 percent) achieving at high levels in math remains two percentage points lower than that of the economically disadvantaged white students (43 percent). The lone exception to this situation is the percentage of Hispanic students who are not economically disadvantaged scoring proficient or above in English language arts is two percentage points higher than the white students who are economically disadvantaged.
Under the STAR program, California students attain one of five levels of performance on the CSTs for each subject tested: advanced, proficient, basic, below basic, and far below basic. The State Board of Education has established the proficient level as the desired achievement goal for all students. The proficient level represents a solid performance. Students demonstrate a competent and adequate understanding of the knowledge and skills measured by this assessment, at this grade, in this content area. This goal is consistent with school growth targets for state accountability and the federal No Child Left Behind requirements. The state target is for all students to score at the proficient or advanced levels.
The 2009 STAR results include for the first time performance levels for the students taking the California Modified Assessment (CMA) in grades three through five. The CMA is designed for students with disabilities whose individualized education program (IEP) team determines that the CMA is appropriate. Students must also meet the state board-adopted eligibility criteria. The CMA is designed to provide eligible students an accessible assessment to California content standards.
Approximately 4.73 million students participated in the 2009 STAR program, which is comprised of:
California Standards Tests (CSTs) are standards-based tests that measure the achievement of state content standards in English-language arts, mathematics, science, and history-social science.
The California Modified Assessment (CMA) is for students whose IEP indicates the CMA is the appropriate assessment (currently for grades three through five in ELA and mathematics and grade five in science).
The California Alternate Performance Assessment (CAPA) is for students who have significant cognitive disabilities.
Standards-based Tests in Spanish (STS) are for students who either received instruction in Spanish or were enrolled in a school in the United States for less than 12 months. Students who completed the STS also completed the grade-level CST and/or CMA.
The 2009 STAR results may be found at: http://star.cde.ca.gov/