State Schools Chief Jack O'connell Offers Summer Learning Tips For Families
By Anonymous — Wednesday, June 18th, 2008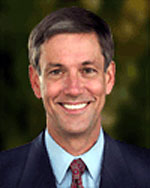 Superintendent Jack-O'Connell
California State Superintendent of Public Instruction
SACRAMENTO – State Superintendent of Public Instruction Jack O'Connell today offered his Top 10 suggestions to help parents keep their children active and productive during summer vacation.
"This is a tough year for families because rising costs are forcing many of us to stay close to home and look for free or inexpensive things to do," said O'Connell. "But, it's a perfect time to take a step back from our daily routines, bond with our kids, and explore new activities that will keep children active and engaged in learning during the summer months."
Research shows the learning gap widens between middle- and low-income students during the summer and has a cumulative effect over the elementary school grades. So many of these students who are already struggling in school begin each academic year even further behind their peers.
"These summer learning tips are part of my continuing effort to narrow the achievement gap," added O'Connell. "Every little thing we can do to reverse this trend is vital to ultimately preparing children for success in the high-tech global economy. And whether students ultimately go on to college or into a career right after high school, the reality that everyone needs critical thinking skills developed thought a habit of lifelong learning."
O'Connell's Top 10 tips for summer learning:
Turn off the television and computer and play outside: Encourage your children to join a city league to play team sports like baseball or swimming. Physical activity helps prevent the silent epidemic of childhood obesity. Teamwork teaches children about the values of helping, sharing, listening, respecting, and participating. Contact your local parks and recreation department for team sports and summer activities.
Get puzzled: Play Sudoku or Scrabble with your children. These types of activities encourage children to think and solve problems. Find Sudoku puzzles or Scrabble on the Web or in bookstores, and game stores.
Collect stamps, coins, or other historical items: Encourage your children to start a collection that may spur their interest to research facts about their hobby. Start at the post office for stamps. Search through antique stores or your attic for collectibles.
Start a journal, diary, or scrapbook: These types of activities encourage children to write, organize their thoughts, and spur creativity. You can start simply with a notebook and pencil. Or for more elaborate journals, craft stores often have a selection of scrapbook materials.
Make plans: Let your children help you schedule your day, plan a meal, or assign chores. This helps children structure their activities and learn to meet deadlines.
Take them grocery shopping: Adding up the grocery bill helps your kids practice their math skills. Let them choose the fruits and vegetables to teach them how to make healthy choices.
Plan dinner: Learning to cook will teach your kids to be self-sufficient and independent. Preparing meals requires math and reading skills. You never know -- your child could be the next great chef.
Set aside time each day to read: Read the morning newspaper with your children or find them a good book at the library. Reading keeps their minds active and engaged and ready to learn when they go back to school. Search the California Department of Education's Recommended Literature database that will help you find age-appropriate materials at http://www.cde.ca.gov/ci/rl/ll/ap/litsearch.asp.
Encourage children to create their own job: Children can get training to be babysitters. Or they can pet sit, house sit, or take care of your neighbors' plants while they are on vacation. These activities help children learn about responsibility and financial literacy. The American Red Cross offers training for babysitters.
Volunteer: Encourage your children to help some elderly neighbors or a charitable organization. These activities help children learn about sacrifice and good citizenship. Find volunteer opportunities at http://www.californiavolunteers.org/families.asp.