State schools chief Jack O'connell congratulates Ventura County school for winning web design competition
By Anonymous — Wednesday, June 11th, 2008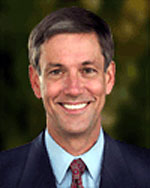 Superintendent Jack-O'Connell
California State Superintendent of Public Instruction
SACRAMENTO – State Superintendent of Public Instruction Jack O'Connell today announced that Simi Valley High School in Simi Valley is the winner of the California Department of Education's Career Technical Education (CTE) Web Page Design Competition.
"I congratulate teacher Stephen Caswell and the students in his Web design class at Simi Valley High School," O'Connell said. "These students have designed a wonderful example site for career technical education information in the state. This Web site will help us prepare all students for the more globally competitive jobs of the future, whether they go straight into the workforce after graduating from high school or to college."
Simi Valley High School was selected among the nine entries for producing the best proposed Web design that met accessibility requirements, ease of use, the way it communicated information, and its visual appeal. The new pages are expected to provide valuable information about CTE opportunities, resources, and programs.
California Education Code Section 52499.66 requires the California Department of Education to select a CTE program to develop the Web site pages as part of a CTE course of study related to technology and Web site development. Simi Valley High School will work with the state agency's CTE and technology services staffs that will provide guidance, content, and parameters for the Web pages that are expected to be housed on the Department's Web site.
The proposed Web site is expected to enhance the Department's existing CTE portal (http://www.cde.ca.gov/ci/ct/) by providing a one-stop shop for pupils, parents, guardians, teachers, counselors, administrators, business and industry, and professional and trade representatives seeking CTE information in California.
"This is a huge honor for us because it shows the expertise of our CTE teacher and the quality of work of our students in this career field," said Simi Valley High School Principal Steve Pietrolungo upon receiving news of the winning selection. "Providing students with life and employability skills is just as important as providing academic skills."
Simi Valley High School provides numerous career technical education opportunities for their students including auto technology, business education, computer sciences, industrial technology, and video production. Many of the courses are offered through a partnership with the Ventura County Office of Education's Regional Occupational Program. The school also has an active career center, work experience program, and a strong partnership with California State University, Northridge for their metal technology program.
This is the latest development in efforts to enhance CTE in California. In October, O'Connell unveiled a new and comprehensive framework for CTE. In May, the University of California took action to clarify its policy regarding high school CTE courses that meet the University's "a-g" admission criteria. In March, the State Allocation Board approved for the first time, $198 million in Proposition 1D funds for the new construction or modernization of 174 CTE facilities projects throughout California.
For more information on the CTE Web Design Competition, please visit http://www.cde.ca.gov/ci/ct/gi/ab597lttr.asp.