State Schools Chief Jack O'Connell announces winners of pilot project grant to help students learn english
By Anonymous — Thursday, July 10th, 2008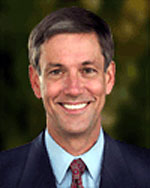 Superintendent Jack-O'Connell
California State Superintendent of Public Instruction
SACRAMENTO – State Superintendent of Public Instruction Jack O'Connell today announced 44 grantees will share $20 million in English Language Learner Acquisition and Development Pilot Project grants. The list of grantees is attached.
"This pilot project will identify the best practices around the state to help us close California's pernicious achievement gap between higher-achieving students and English learners," said O'Connell.
The Pilot Project was established in 2006 by Assembly Bill 2117. Subsequently, California Education Code Section 420 authorized the Pilot Project to be conducted over a three-year period and provided funding to identify existing best practices regarding topics such as curriculum, instruction and staff development for teaching English language learners, and promoting English language and academic English acquisition and development.
Of the total 1,761 schools eligible to apply, 44 were selected based on a number of criteria. The applicants were required to have a sufficient number of English learners for accountability purposes and at least 10 percent of their student population were English learners. They also had to meet other accountability targets that demonstrated the success of the promising practice, including a description of how the practice met the needs of English learners, evidence of effectiveness, and replicability of the practice.
The grantees were allotted $200 per English learner and have to match that amount during the three-year pilot project period. As a condition of receiving funding, the grantee must agree to being evaluated by an independent evaluator, collect data, and report their results back to the California Department of Education for submission in a final report to the Governor and the Legislature.
For more information about the English Language Learners Acquisition and Development Pilot Project, please visit http://www.cde.ca.gov/fg/fo/r12/ellpp07result.asp.
English Language Learners Acquisition and Development Pilot Project
Funding Results for Fiscal Year 2007-08
(Recipients and funding amounts are subject to budget and administrative adjustments)
County
Local Educational Agency
Grant Amount
Alameda
New Haven Unified School District
$153,600
Alameda
San Leandro Unified School District
105,600
Contra Costa
Brentwood Union Elementary School District
100,200
Fresno
Sanger Unified School District
393,000
Imperial
Imperial County Office of Education
1,210,800
Kern
Bakersfield City Elementary School District
150,600
Kern
Sierra Sands Unified School District
94,200
Los Angeles
ABC Unified School District
231,600
Los Angeles
Whittier City Elementary School District
54,000
Los Angeles
El Monte City Elementary School District
1,137,000
Los Angeles
Garvey Elementary School District
142,800
Los Angeles
Glendale Unified School District
1,800,000
Los Angeles
Lennox Elementary School District
397,200
Los Angeles
Newhall Elementary School District
643,200
Los Angeles
Norwalk-La Mirada Unified School District
115,200
Los Angeles
Pasadena Unified School District
400,200
Marin
Novato Unified School District
81,600
Merced
Atwater Elementary School District
96,600
Merced
Livingston Union Elementary School District
604,800
Monterey
Monterey Peninsula Unified School District
36,200
Orange
Santa Ana Unified School District
1,800,000
Orange
Irvine Unified School District
450,600
Riverside
Desert Sands Unified School District
427,200
Riverside
Coachella Valley Unified School District
712,800
San Diego
San Diego County Office of Education
905,400
San Diego
Chula Vista Elementary School District
95,400
San Diego
Escondido Union Elementary School District
339,600
San Diego
Mountain Empire Unified School District
79,800
San Diego
Vista Unified School District
190,200
San Diego
KIPP Adelante Preparatory Academy
90,600
Santa Clara
Evergreen Elementary
1,364,400
Santa Clara
Luther Burbank School District
211,800
Santa Clara
Oak Grove Elementary School District
1,044,000
Santa Clara
San Jose Unified School District
732,600
Sonoma
Sonoma County Office of Education
681,600
Sonoma
Petaluma Joint Union High School District
271,800
Stanislaus
Stanislaus County Office of Education
187,800
Stanislaus
Ceres Unified School District
396,600
Stanislaus
Salida Union Elementary School District
95,400
Tulare
Alpaugh Unified School District
35,400
Ventura
Oxnard Union High School District
286,800
Ventura
Ventura Unified School District
622,200
Yolo
Woodland Joint Unified School District
875,400
Yuba
Marysville Joint Unified School District
154,200
Total:
$20,000,000