State Schools Chief Jack O'Connell announces summer meals are available for families hard hit by economy
By Anonymous — Thursday, July 10th, 2008
State unveils new interactive Web map to find summer meal sites and offers parental notifications in several languages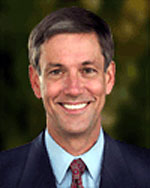 Superintendent Jack-O'Connell
California State Superintendent of Public Instruction
SACRAMENTO – State Superintendent of Public Instruction Jack O'Connell today announced economically disadvantaged children may receive free meals during the traditional summer recess at more than 3,200 locations throughout California.
"I am deeply saddened to see so many families suffering through these tough economic times," O'Connell said. "The home foreclosure crisis and skyrocketing costs for food and gasoline are increasing the number of families who need assistance making ends meet. I am pleased that we can help these families stretch their food dollars with two of our summer feeding programs that provide nutritious meals for economically disadvantaged kids and some adults."
Children 18 years and younger in low-income areas and persons over 18 who participate in a public or nonprofit private school program for the mentally or physically disabled may receive free meals through the Summer Food Service and the Seamless Summer Feeding Option programs. Both are federally funded programs administered through the California Department of Education's Nutrition Services Division. The programs operate when school is not in session for 15 days or more.
Normally during the school year, economically disadvantaged children are eligible to receive at least one nutritious meal a day while at school. But when school is out during the long summer recess, children can miss out on these well-balanced and nutritious meals that are important to their growth and development. When children do not receive proper nutrition, they are more likely to become ill and are not able to concentrate or perform well when they are in school. Providing children with nutritious meals when school is not is session helps them to return to school ready to learn and succeed.
To help parents more easily find a summer meal site, the California Department of Education has created a new interactive Web page with a map of California. Visitors may click any location on the map to reveal a list of Summer Food Service programs near them. Parents may take their children to four different kinds of summer meal sites.
In open sites, all children eat free in communities where at least 50 percent of the children are eligible for free or reduced-price school meals. Restricted open sites also serve children in low-income areas, but are restricted for safety, control, or security reasons. In closed enrolled sites, the community serves an enrolled group of low-income children. Other feeding locations include migrant education sites that serve children of migrant families and residential or non-residential camps. Parents may also have their children participate in the Seamless Summer Feeding Option. This program provides nutritious meals for children as well as fun, safe, supervised activities that are coupled with learning opportunities.
The summer meal sites include public and private schools; Indian tribal governments; units of local, municipal, or county governments; and other public or private nonprofit agencies. These sites are reimbursed from the federal government through the California Department of Education. The sites must serve meals that follow a plan that includes milk, fruits, vegetables or juice; grain products; and meat or meat alternates. The program allows sites to serve each day: two meals; a meal and a snack; or if at a camp, three meals a day.
The interactive Web page with list of summer meal sites contains contact names and telephone numbers where parents may get more information. The list will be updated throughout the summer. To access the Web page, please visit http://www.cde.ca.gov/ds/sh/sn/summersites08.asp. Also, schools may soon download free parental notifications in several languages about the summer meal sites and the new interactive map from the California Department of Education's Clearinghouse for Multilingual Documents at http://www.cde.ca.gov/ls/pf/cm/.