State Schools Chief Jack O'Connell Announces Millions In Assistance To Build And Improve School Facilities
By Anonymous — Wednesday, July 30th, 2008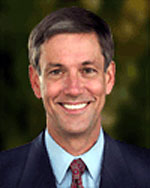 Superintendent Jack-O'Connell
California State Superintendent of Public Instruction
SACRAMENTO – State Superintendent of Public Instruction Jack O'Connell today announced the State Allocation Board (SAB) approved $234 million for the construction, modernization, and repair of school facilities around the state. The list of schools funded is attached.
"Even though our student population is leveling off, the need for new and improved schools remains great because of the age of our facilities," said O'Connell. "In the next five years, we need to build 16 new classrooms and modernize another 21 each day in order to provide safe and secure learning environments for our students."
O'Connell is a member of the SAB that awarded more than $202 million to 79 schools and county offices of education for the construction and modernization of schools. The board also approved more than $21 million in Joint-Use funds for 15 school districts throughout California. O'Connell has long supported the cooperative efforts of school districts and their communities in providing gyms, libraries, and other facilities that can be used by both students and members of the community. Also, nearly $11 million in Emergency Repair Funds was awarded to help pay for emergency repairs at schools statewide.
The SAB is responsible for determining the allocation of state resources, such as proceeds from General Obligation Bond issues and other designated State funds used for the new construction and modernization of local public school facilities. The SAB is also charged with the responsibility for the administration of the School Facility Program, the Charter School Facilities Program, the Overcrowded Relief Grant Program, the Critically Overcrowded School Facilities Program, the School Facility Joint-Use Program, Career Technical Education Facilities Program, the Emergency Repair Program and the Deferred Maintenance Program. The SAB is the policy-level body for the programs administered by the Office of Public School Construction. The SAB meets monthly to apportion funds to school districts, act on appeals, and adopt policies and regulations as they pertain to the programs administered by the SAB.
For more information on the State Allocation Board, please visit http://www.opsc.dgs.ca.gov/AboutUs/aboutSAB.htm. For more information about the need for new and modernized school facilities, please visit http://www.cde.ca.gov/ls/fa/sf/facts.asp.
New Construction
County
School District
School Name
State Apportionment
Calaveras
Calaveras Unified
Valley Springs Elementary
4,324,633
Contra Costa
Brentwood Union
Sand Creek Elementary
2,828,480
Kern
Kern High
Mira Monte High
110,273
Monterey
Mission Union Elementary
Mission Elementary
2,596,943
Riverside
San Jacinto Unified
Mountain View High
5,516,825
San Bernardino
Adelanto Elementary
New Elementary School #26
$1,587,049
San Bernardino
San Bernardino City
North Verdemont Elementary
2,335,121
San Bernardino
San Bernardino City
Roosevelt Elementary
2,455,425
San Bernardino
San Bernardino County Office of Education
Chino Hills Early Ed Center
336,800
San Bernardino
San Bernardino County Office of Education
Phelan Young Adult Center
15,000
San Diego
Poway Unified
Willow Grove Elementary
9,060,242
San Diego
Poway Unified
Del Norte High
26,604,488
San Diego
San Dieguito Union High
San Dieguito High Academy
1,835,637
Stanislaus
Stanislaus County Office of Education
Oakdale Alt. Education High
1,877,903
Tehama
Richfield Elementary
Richfield Elementary
708,130
Ventura
Fillmore Unified
Rio Vista Elementary
13,348,904
TOTAL
$75,541,853
Modernization
County
School District
School Name
State Apportionment
Contra Costa
Mt. Diablo Unified
College Park High
3,284,650
Contra Costa
Mt. Diablo Unified
Bel Air Elementary
392,449
Contra Costa
Mt. Diablo Unified
Glenbrook Middle
282,500
Contra Costa
Mt. Diablo Unified
Clayton Valley High
3,746,862
Contra Costa
Mt. Diablo Unified
Ygnacio Valley Elementary
431,776
Contra Costa
Mt. Diablo Unified
Ygnacio Valley High
2,245,257
Contra Costa
West Contra Costa Unified
Helms Junior High
3,781,072
Lake
Konocti Unified
East Lake Elementary
183,184
Lake
Konocti Unified
Lower Lake High
525,308
Lassen
Shaffer Union
Shaffer Elementary
1,039,720
Los Angeles
Bonita Unified
Arma J. Shull Elementary
$1,710,002
Los Angeles
Charter Oak Unified
Royal Oak Intermediate
4,878,412
Los Angeles
Los Angeles Unified
One Hundred Fifty-Third Street
564,215
Los Angeles
Los Angeles Unified
Harding Street Elementary
1,125,437
Los Angeles
Los Angeles Unified
Bright Elementary
859,529
Los Angeles
Los Angeles Unified
Hillside Elementary
449,858
Los Angeles
Los Angeles Unified
One Hundred Twenty-Second Street Elementary
1,451,269
Los Angeles
Los Angeles Unified
Birmingham Senior High
1,224,580
Los Angeles
Los Angeles Unified
Enadia Way
1,669,349
Los Angeles
Los Angeles Unified
Second Street Elementary
594,941
Los Angeles
Los Angeles Unified
Cheremoya Avenue Elementary
334,477
Los Angeles
Los Angeles Unified
Madison (James) Junior High
1,054,660
Los Angeles
Los Angeles Unified
Weigand Avenue Elementary
899,077
Los Angeles
Los Angeles Unified
Downtown Business High
907,390
Los Angeles
Los Angeles Unified
Dodson Middle
3,934,516
Los Angeles
Los Angeles Unified
Park Western Place Elementary
498,538
Los Angeles
Los Angeles Unified
Roscomare Road Elementary
483,695
Los Angeles
Los Angeles Unified
Revere (Paul) Junior High
851,345
Los Angeles
Los Angeles Unified
Bancroft (Hubert Howe) Junior
1,733,927
Los Angeles
Los Angeles Unified
Broadacres Avenue Elementary
704,220
Los Angeles
Los Angeles Unified
Wilmington Park Elementary
1,706,101
Los Angeles
Los Angeles Unified
Riverside Drive Elementary
1,632,219
Los Angeles
Los Angeles Unified
Two Hundred Thirty-Second Place
336,068
Los Angeles
Norwalk-La Mirada Unified
Glenn (John H.) High
863,654
Los Angeles
Norwalk-La Mirada Unified
Glazier (Anna M.) Elementary
3,708,416
Marin
Novato Unified
Loma Verde Elementary
986,901
Marin
Novato Unified
Rancho Elementary
884,146
Marin
Novato Unified
San Marin High
1,252,260
Marin
Novato Unified
San Marin High
4,166,813
Marin
Novato Unified
San Marin High
371,955
Marin
Novato Unified
San Ramon Elementary
2,119,017
Marin
Novato Unified
Sinaloa Middle
1,608,206
Marin
Novato Unified
Sinaloa Middle
1,860,801
Mendocino
Mendocino Unified
Mendocino High
1,461,516
Modoc
Surprise Valley Joint Unified
Surprise Valley Elementary
606,138
Nevada
Nevada City
Deer Creek Elementary
2,007,863
Orange
Huntington Beach Union High
Ocean View High
9,752,705
San Bernardino
San Bernardino City Unified
Cole Elementary
3,067,376
San Bernardino
San Bernardino City Unified
Curtis Middle
8,197,982
San Bernardino
San Bernardino City Unified
Cypress Elementary
4,718,526
San Bernardino
San Bernardino City Unified
Lankershim Elementary
4,071,990
San Bernardino
San Bernardino City Unified
Ramona-Alessandro Elementary
4,815,032
San Bernardino
San Bernardino City Unified
San Bernardino High
14,629,537
San Francisco
San Francisco Unified
Chinese Education Center
473,264
San Joaquin
Lincoln Unified
Colonial Heights Elementary
598,254
Sonoma
Geyserville Unified
Geyserville Middle
223,930
Sonoma
Geyserville Unified
Geyserville High
716,133
Sonoma
Geyserville Unified
Geyserville Elementary
790,804
Sonoma
Oak Grove Union Elementary
Willowside Middle
794,915
Tuolumne
Sonora Union High
Sonora High
1,235,948
Ventura
Simi Valley Unified
Crestview Elementary
1,843,364
Ventura
Simi Valley Unified
Santa Susana Elementary
2,231,997
Ventura
Simi Valley Unified
Lincoln Elementary
2,176,059
TOTAL
$127,752,105
Joint-Use
County
School District
School Name
Type of Facility
Joint-Use Partner
State Apportionment
Calaveras
Bret Harte Union High
Bret Harte High
Multipurpose
Bret Harte Angels, Inc.
982,566
Fresno
Kings Canyon Unified
Dunlap Elementary
Multipurpose
City of Reedley
709,343
Kern
Kernville Union Elementary
Woodrow W. Wallace Junior High
Gymnasium
County of Kern
1,007,382
Kings
Hanford Joint Union High
Sierra Pacific High
Gymnasium
City Of Hanford
2,000,000
Los Angeles
Santa Monica-Malibu Unified
John Adams Middle
Childcare
Boys and Girls Club of Santa Monica, Inc.
943,945
Los Angeles
Arcadia Unified
Dana Middle
Gymnasium
City of Arcadia
1,500,000
Marin
Marin County Office of Education
Marin County Community School
Teacher Ed.
Dixie School District
630,516
Merced
Los Banos Unified
Los Banos High
Gymnasium
City of Los Banos
2,000,000
Merced
Merced City Elementary
Rivera Middle
Gymnasium
City of Merced
1,500,000
Napa
St. Helena Unified
St. Helena High
Multipurpose
Boys and Girls Club of St. Helena and Calistoga
1,317,245
San Joaquin
Linden Unified
Linden High
Teacher Ed.
Linden Education Foundation
1,556,710
Santa Clara
Gilroy Unified
Christopher High
Gymnasium
City of Gilroy
$2,000,000
Stanislaus
Denair Unified
Denair Middle
Multipurpose
Denair Education Foundation
1,500,000
Stanislaus
Denair Unified
Denair Middle
Library
Denair Education Foundation
68,974
Tulare
Exeter Union Elementary
Wilson Middle
Gymnasium
City of Exeter
1,500,000
Yolo
Washington Unified
New River City High
Gymnasium
City of West Sacramento
2,000,000
TOTAL
$21,216,681
Emergency Repair
County
School District
State Apportionment
Alameda
Hayward Unified
$2,216,697
Butte
Chico Unified
27,934
Fresno
Kings Canyon Joint Unified
24,018
Fresno
Riverdale Joint Unified
16,032
Fresno
Westside Elementary
76,500
Kern
Bakersfield City Elementary
46,229
Kings
Corcoran Joint Unified
1,390,535
Los Angeles
Bassett Unified
1,971,966
Los Angeles
Keppel Union Elementary
111,755
Los Angeles
Los Angeles Unified
437,453
Los Angeles
Mountain View Elementary
518,085
Los Angeles
Whittier Elementary
5,630
Merced
Planada Elementary
53,918
Merced
Winton Elementary
1,262,175
Orange
Orange Unified
92,152
Riverside
Coachella Valley Unified
31,981
Sacramento
River Delta Joint Unified
13,954
Sacramento
Sacramento City Unified
12,000
San Bernardino
Rialto Unified
68,372
San Mateo
Redwood City Elementary
223,440
Sonoma
Santa Rosa Elementary
487,589
Tulare
Culter-Orosi Joint Unified
347,526
Tulare
Farmersville Unified
1,263,765
Tulare
Kings River Union Elementary
473,423
Ventura
Oxnard Elementary
47,013
TOTAL
$11,220,142