State Schools Chief Jack O'Connell Announces McKinney-Vento ARRA Federal Funds to Help Homeless Students
By Gazette Staff Writer — Wednesday, July 1st, 2009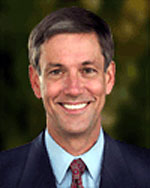 Superintendent Jack-O'Connell
California State Superintendent of Public Instruction
SACRAMENTO – State Superintendent of Public Instruction Jack O'Connell announced today that McKinney-Vento funds from the American Recovery and Reinvestment Act (ARRA) are now available to assist homeless students.
"In addition to the devastating cuts we've seen in state education funding, families are suffering from job loss, service cuts, and home repossessions," said O'Connell. "These budget cuts and economic hardships affect all students, but have the greatest impact on our homeless children, a student population that is unfortunately growing."
The McKinney-Vento funds are provided to assist schools in addressing the educational and related needs of homeless students. Schools can use the funds for programs for pre-school-aged homeless children; before- and after-school programs, mentoring, and summer programs with educational activities. The funds also can be used to cover costs associated with tracking, obtaining, and transferring records of homeless children as well as other services.
The national and state economic crisis has led to a gaping $24.3 billion deficit in California's state budget. This has led to the Governor and the Legislature proposing to cut K-12 public education by $5.5 billion. Last week the Legislature also approved a plan to defer millions more in payments that are due to schools in the coming year. These cuts and deferrals are in addition to the nearly $12 billion in cuts to public education that were already approved in the budget deal struck in February.
"The severe cuts in state education funding has forced schools and districts to increase their class sizes, cut school transportation, and eliminate summer school programs,' O'Connell said. "These are services and programs our homeless students rely on, and we now need more than ever. These one-time federal recovery act funds will help provide a critical lifeline for homeless students at a critical time in their lives."
The funds were made available to districts and county offices upon the completion of the McKinney-Vento Education for Youth application. Recipient school districts in Sacramento include: the Sacramento County office of Education, the Elk Grove Unified School District Consortium, and the San Juan Unified School District.
For a complete list of districts approved for ARRA McKinney-Vento funding, please visit the CDE Web page: http://www.cde.ca.gov/fg/fo/r16/homelessarra08.asp For additional information on Homeless Children & Youth Education, please visit http://www.cde.ca.gov/sp/hs/cy/.