State Schools Chief Jack O'Connell announces intervention funds available for districts in program improvement
By Gazette Staff Writer — Wednesday, October 1st, 2008
Urges districts to meet deadline or funds may be returned to federal government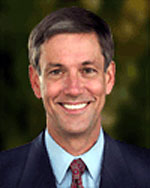 Superintendent Jack-O'Connell
California State Superintendent of Public Instruction
SACRAMENTO – State Superintendent of Public Instruction Jack O'Connell today announced 92 local educational agencies will receive nearly $80.5 million in Title I Program Improvement Corrective Action grants following the enactment of the state budget. The list of grantees is attached.
"Now that the long state budget stalemate has passed, we can focus our efforts on ensuring districts receive this funding for intervention services," said O'Connell. "Because of the budget delay, more than $20 million is still at risk of reversion to the federal government. I have instructed staff at the California Department of Education to do everything possible to assist local educational agencies to properly account for expenditures made for intervention services, for which this federal money was intended."
O'Connell recommended corrective actions to the State Board of Education in March for local educational agencies (school districts and county offices of education) that were identified as being in the third year of Program Improvement under the federal No Child Left Behind Act. The corrective action included instituting and fully implementing curriculum based on state academic content standards and achievement standards. In addition, O'Connell recommended differentiated technical assistance. Certain local educational agencies will work with District Assistance and Intervention Teams to analyze data, make recommendations to improve student achievement, and provide the grantee with technical assistance to fully implement the corrective action and any recommendations made by their District Assistance and Intervention Team.
Originally, 97 local educational agencies were recommended for corrective action. However, two school districts merged into one and the funding formula approved by the state Legislature in the education budget trailer bill allocated the funding based on the number of schools a local educational agency had in Program Improvement. Four districts identified for corrective action did not have any schools in Program Improvement and, therefore, were not eligible to receive this funding.
Funding for grantees was allocated based on enactment of the 2008 education trailer bill, Assembly Bill 519 that amended California Education Code Section 52055.57. Because the state budget was enacted 85 days late, O'Connell sent letters to the grantees' district superintendents with added urgency last week to advise them to file the appropriate paperwork by November 15, or this one-time funding may have to be returned to the federal government.
For more information on the corrective actions, please visit http://www.cde.ca.gov/be/ag/ag/yr08/documents/mar08item21.doc.
Program Improvement Local Educational Agencies
Year 3 in Corrective Action
Fiscal Year 2008-09
Priority Assistance Index Rank
CDS Code
District Name
Number of PI Schools
150K per PI School
$100K Per PI School
$50K Per PI School
1
27660350000000
Greenfield Union Elementary
4
$600,000
--
--
2
15633130000000
Arvin Union Elementary
3
450,000
--
--
3
10621740000000
West Fresno Elementary
2
300,000
--
--
4
41689990000000
Ravenswood City Elementary
6
900,000
--
--
5
19646420000000
Keppel Union Elementary
6
900,000
--
--
6
15634610000000
Fairfax Elementary
3
450,000
--
--
7
33736760000000
Coachella Valley Unified
19
2,850,000
--
--
8
54719020000000
Earlimart Elementary
3
--
$300,000
--
9
15635780000000
Richland Union Elementary
4
--
400,000
--
10
15638340000000
Vineland Elementary
2
--
200,000
--
11
16739320000000
Reef-Sunset Unified
6
--
600,000
--
12
36678760000000
San Bernardino City Unified
48
--
4,800,000
--
13
49753900000000
Healdsburg Unified
1
--
100,000
--
14
15638420000000
Wasco Union Elementary
4
--
400,000
--
15
44697990000000
Pajaro Valley Unified
20
--
2,000,000
--
16
19646670000000
Lancaster Elementary
14
--
1,400,000
--
17
33671990000000
Perris Elementary
6
--
600,000
--
18
50711750000000
Modesto City High
2
--
200,000
--
19
19648570000000
Palmdale Elementary
19
--
1,900,000
--
20
36676860000000
Colton Joint Unified
9
--
900,000
--
21
15633210000000
Bakersfield City
21
--
2,100,000
--
22
27661420000000
Salinas City Elementary
6
--
600,000
--
23
27660500000000
King City Union
3
--
300,000
--
24
56725610000000
Rio Elementary
4
--
400,000
--
25
36679340000000
Victor Valley Union High
6
--
600,000
--
26
19734370000000
Compton Unified
26
--
2,600,000
--
27
19651510000000
Wilsona Elementary
2
--
200,000
--
28
15739080000000
McFarland Unified
4
--
400,000
--
29
37683950000000
South Bay Union Elementary
9
--
900,000
--
30
56724620000000
Hueneme Elementary
7
--
700,000
--
31
30666700000000
Santa Ana Unified
39
--
3,900,000
--
32
19642460000000
Antelope Valley Union High
7
--
700,000
--
33
36678500000000
Rialto Unified
16
--
1,600,000
--
34
27659610000000
Alisal Union
8
--
800,000
--
35
33671730000000
Palm Springs Unified
15
--
1,500,000
--
36
49709530000000
Sonoma Valley Unified
4
--
400,000
--
37
42691200000000
Santa Maria-Bonita Elementary
14
--
1,400,000
--
38
39686760000000
Stockton Unified
27
--
2,700,000
--
39
24658210000000
Planada Elementary
2
--
200,000
--
40
19647090000000
Lennox Elementary
5
--
500,000
--
41
27660920000000
Monterey Peninsula Unified
7
--
700,000
--
42
15638000000000
Taft City
2
--
200,000
--
43
48705810000000
Vallejo City Unified
6
--
600,000
--
44
56725380000000
Oxnard Elementary
16
--
1,600,000
--
45
19647330000000
Los Angeles Unified
302
--
--
$15,100,000
46
37683790000000
San Ysidro Elementary
5
--
--
250,000
47
16639170000000
Hanford Elementary
6
--
--
300,000
48
33672490000000
San Jacinto Unified
6
--
--
300,000
49
01612590000000
Oakland Unified
57
--
--
2,850,000
50
10621660000000
Fresno Unified
57
--
--
2,850,000
51
27661590000000
Salinas Union High
4
--
--
200,000
52
33669850000000
Banning Unified
4
--
--
200,000
53
54722720000000
Woodlake Union Elementary
2
--
--
100,000
54
57727020000000
Winters Joint Unified
2
--
--
100,000
55
36678190000000
Ontario-Montclair Elementary
23
--
--
1,150,000
56
33672310000000
Romoland Elementary
2
--
--
100,000
57
33671240000000
Moreno Valley Unified
9
--
--
450,000
58
04615490000000
Thermalito Union Elementary
3
--
--
150,000
59
37680980000000
Escondido Union Elementary
6
--
--
300,000
60
39685850000000
Lodi Unified
11
--
--
550,000
61
42692780000000
Santa Barbara Elementary
3
--
--
150,000
62
04615070000000
Oroville City Elementary
3
--
--
150,000
63
50711670000000
Modesto City Elementary
15
--
--
750,000
64
19648080000000
Montebello Unified
13
--
--
650,000
65
43694270000000
East Side Union High
4
--
--
200,000
66
19644770000000
Eastside Union Elementary
3
--
--
150,000
67
19649070000000
Pomona Unified
14
--
--
700,000
68
35674700000000
Hollister
5
--
--
250,000
69
15634040000000
Delano Union Elementary
6
--
--
300,000
70
04614240000000
Chico Unified
7
--
--
350,000
71
33670820000000
Hemet Unified
11
--
--
550,000
72
24657710000000
Merced City Elementary
11
--
--
550,000
73
54722560000000
Visalia Unified
14
--
--
700,000
74
01613090000000
San Lorenzo Unified
3
--
--
150,000
75
15635290000000
Kern Union High
4
--
--
200,000
76
15635030000000
Greenfield Union Elementary
5
--
--
250,000
77
20652430000000
Madera Unified
14
--
--
700,000
78
37681300000000
Grossmont Union High
2
--
--
100,000
79
58727360000000
Marysville Joint Unified
6
--
--
300,000
80
33670900000000
Jurupa Unified
9
--
--
450,000
81
36676520000000
Chaffey Joint Union High
3
--
--
150,000
82
31669440000000
Tahoe-Truckee Joint Unified
3
--
--
150,000
83
54718370000000
Burton Elementary
2
--
--
100,000
84
19648160000000
Mountain View Elementary
6
--
--
300,000
85
48705730000000
Vacaville Unified
3
--
--
150,000
86
54722310000000
Tulare City Elementary
4
--
--
200,000
87
24656310000000
Atwater Elementary
2
--
--
100,000
88 & 89
3476505000000
Twin Rivers Unified
10
--
--
500,000
90
40688090000000
San Luis Coastal Unified
1
--
--
50,000
91
21653590000000
Lagunitas Elementary
2
--
--
100,000
92
39754990000000
Tracy Joint Unified
5
--
--
250,000
Subtotals
$6,450,000
$39,400,000
$34,600,000