State Schools Chief Jack O'Connell Announces $4.3 Million in Federal Aid to Encourage Low-Income Students to Take AP, IB Exams
By Gazette Staff Writer — Wednesday, June 3rd, 2009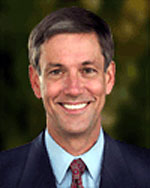 Superintendent Jack-O'Connell
California State Superintendent of Public Instruction
SACRAMENTO – State Superintendent of Public Instruction Jack O'Connell today announced the California Department of Education received $4.3 million in federal Advanced Placement Test Fee Program grants to help low-income students pay fees to take Advanced Placement (AP) and International Baccalaureate (IB) tests.
"Students need more rigorous instruction to prepare for today's hypercompetitive economy," O'Connell said. "That's why I am pleased the overall number of California students enrolling in AP and IB programs has increased dramatically in the past decade. These grants will help ensure that cost will not be a barrier for students to take these courses and as well as the tests. These grants are particularly welcome in our current economic environment. And, as an added benefit, by taking and passing these tests, students may receive college credit that can offset some of the cost of higher education."
In the past decade from 1997-98 to 2007-08, the total number of students enrolled in AP and IB courses grew 112.6 percent from 228,019 to 484,694 students. AP and IB classes are typically taken in high school-level courses. But two middle schools in San Diego County, Lemon Grove Middle School and Palm Middle School both in the Lemon Grove School District, are offering middle school students Spanish language AP courses.
In 2007-08, schools tracked a combined 96,174 low-income students taking the AP and IB tests. That number is projected to grow 15 percent to 110,599 in 2008-09. This indicates a dramatic growth in the need by low-income students seeking assistance to offset the cost of higher education.
AP and IB tests typically cost about $86 to $88 per test subject that may be a hindrance to low-income families. Under the Advanced Placement Test Fee Program, low-income students are asked by schools to pay only $5 per test subject. The Program has resulted in increased student achievement in AP courses, and increased student participation in the AP tests.
The AP program was established more than 40 years ago by the College Board, a national nonprofit organization in New York. AP consists of college-level courses in 21 subject areas. AP programs offer incentives for high schools to provide access to these rigorous courses for students while in secondary school. AP courses are recognized by virtually all public and private universities.
The IB program was established nearly 50 years ago by the International Baccalaureate Organization in Switzerland and administered by the International Baccalaureate Curriculum and Assessment Center in Wales. The IB program is a two-year comprehensive and rigorous pre-university curriculum using internationally accepted performance standards leading to an IB diploma. Successful candidates are typically granted advanced placement credit at the finest universities and colleges in the nation.
If students score high enough on the AP and IB tests, they may receive college credit and advanced academic standing that can greatly help them in the very competitive process of university admission.
"I appreciate that President Obama and Congress have provided funding to assist so many California students take the AP and IB tests that help them prepare for the rigors of college courses," added O'Connell. "The President has urged all students to pursue at least one year of an educational experience beyond high school. Encouraging students to take these advanced courses and the AP and IB tests will help students to meet that goal and better prepare them for a successful future."
Local educational agencies are awarded the Advanced Placement Test Fee Program funds. School districts and schools must document the eligibility of low-income students participating in the AP and IB programs and who plan to take the end-of-course exams. Low-income students, who took AP and IB courses, but not the exam, may be eligible to participate in the program upon a teacher's recommendation. Local educational agencies then seek reimbursement for the test fees from the California Department of Education that administers the Advanced Placement Test Fee Program funds.
For more information on the Advanced Placement Test Fee Program, please visit http://www.cde.ca.gov/ci/gs/ps/apfeesummary.asp.