State Schools Chief Jack O'Connell announces $153 million in funding for school facilities
By Gazette Staff Writer — Wednesday, October 1st, 2008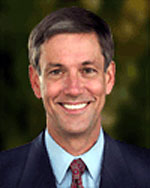 Superintendent Jack-O'Connell
California State Superintendent of Public Instruction
SACRAMENTO – State Superintendent of Public Instruction Jack O'Connell today announced that the State Allocation Board (SAB) awarded more than $153 million to 62 local educational agencies throughout the state for the construction, modernization, and emergency repair of schools. The list of awardees is attached.
"I want to thank voters who have generously supported bond measures and the state that has designated funds specifically to improve our aging and crumbling school facilities," said O'Connell. "Maintenance of our schools requires constant attention to assure our students learn in an environment that is modern, safe, and secure."
O'Connell is a member of the SAB that today voted to approve more than $148 million to 48 school districts and a county office of education for the construction and modernization of schools. Also, more than $5 million was awarded to 14 school districts for emergency repairs. The SAB also approved a final apportionment for one project that received approval from the Proposition 47 Charter School Facilities Program for Animo Leadership Charter High (Centinela Valley Union High).
The SAB is responsible for determining the allocation of state resources, such as proceeds from general obligation bond issues and other designated state funds used for the new construction and modernization of local public school facilities. The SAB is also charged with the responsibility for the administration of the School Facility Program, Charter School Facilities Program, Overcrowded Relief Grant Program, Critically Overcrowded School Facilities Program, School Facility Joint-Use Program, Career Technical Education Facilities Program, Emergency Repair Program, and Deferred Maintenance Program.
The SAB is the policy-level body for the programs administered by the Office of Public School Construction. The SAB meets monthly to apportion funds to school districts, act on appeals, and adopt policies and regulations as they pertain to the programs administered by the SAB.
For more information on the State Allocation Board, please visit http://www.opsc.dgs.ca.gov. For more information about the need for new and modernized school facilities, please visit http://www.cde.ca.gov/ls/fa/sf/facts.asp.
NEW CONSTRUCTION
County School District School Name State Apportionment
Alameda Emery Unified Anna Yates Elementary 3,361,441
Butte Palermo Union Golden Hill Elementary 180,318
Calaveras Bret Harte Union High Bret Harte Union High 376,650
Glenn Princeton Joint Unified Princeton Elementary 113,490
Kern Bakersfield City Elementary Hort Elementary 282,848
Los Angeles Centinela Valley Union High Animo Leadership Charter High 8,723,064
Los Angeles Eastside Union New Community Day School 175,000
Los Angeles Las Virgenes Unified Calabasas High 2,575,362
Los Angeles Las Virgenes Unified Agoura High 3,572,213
Riverside San Jacinto Unified Cawston (Ellen Ochoa) Elementary 10,366,608
San Joaquin Lodi Unified Lawrence Elementary 5,041,683
Santa Clara San Jose Unified San Jose High Academy 1,111,157
Stanislaus Gratton Elementary Gratton Elementary 1,601,228
Stanislaus Stanislaus County Office of Education Hart-Ransom Elementary 77,167
Tulare Earlimart Elementary Earlimart Intermediate 2,387,593
Tulare Earlimart Elementary Alila Elementary 2,135,870
Tulare Lindsay Unified New High School 28,905,837
Yolo Washington Unified River City Senior High 29,192,581
Yolo Washington Unified Stonegate Elementary 948,048
TOTAL $101,128,158
MODERNIZATION
County School District School Name State Apportionment
Alameda Emery Unified Anna Yates Elementary 459,242
Fresno Coalinga/Huron Joint Unified Sunset Elementary 342,163
Kern Maricopa Unified Maricopa Elementary 806,923
Kern Maricopa Unified Maricopa High 756,764
Los Angeles Los Angeles Unified Hamilton (Alexander) Senior High 8,219,271
Los Angeles Los Angeles Unified Compton Avenue Elementary 829,975
Los Angeles Los Angeles Unified 116th Street Elementary 1,292,236
Los Angeles Los Angeles Unified Lanterman (Frank) High 197,759
Los Angeles Los Angeles Unified Cienega Elementary 1,220,061
Los Angeles Los Angeles Unified Griffith Joyner Elementary 2,221,448
Los Angeles Los Angeles Unified Lockwood Avenue Elementary 1,167,071
Los Angeles Los Angeles Unified Eshelman Avenue Elementary 1,039,642
Los Angeles Los Angeles Unified Cleveland (Grover) High 1,427,117
Los Angeles Los Angeles Unified Ninety-Sixth Street Elementary 2,064,005
Los Angeles Norwalk-La Mirada Unified Lampton (Loretta) Elementary 3,749,388
Madera Bass Lake Joint Union Elementary Wasuma Elementary School 466,280
Madera Madera Unified Mountain Vista High (Continuation) 867,481
Orange Orange Unified Esplanade Elementary 2,066,857
Orange Orange Unified Jordan Elementary 2,366,752
Orange Orange Unified Crescent Primary 1,120,878
Orange Saddleback Valley Unified Trabuco Elementary 383,227
Riverside Banning Unified Central Elementary 1,360,470
Riverside Banning Unified Coombs (Susan B.) Intermediate 2,968,596
Riverside Banning Unified Nicolet Middle 4,079,376
Sacramento River Delta Joint Unified Isleton Elementary 1,265,116
Sacramento River Delta Joint Unified Rio Vista High 1,903,156
San Bernardino Chino Valley Unified Dickey (Levi H.) Elementary 1,561,829
San Diego Poway Unified Valley Elementary 541,146
Ventura Conejo Valley Unified Redwood Intermediate 618,795
TOTAL $47,363,024
EMERGENCY REPAIR
County School District State Apportionment
Alameda San Lorenzo Unified 156,620
Colusa Williams Unified 153,402
Lake Konocti Unified 134,764
Los Angeles Compton Unified 887,556
Los Angeles Keppel Union Elementary 48,334
Los Angeles Los Angeles Unified 1,320,509
Riverside Coachella Valley Joint Unified 9,000
Riverside Palo Verde Unified 1,500,849
San Bernardino Rialto Unified 45,315
San Diego San Diego Unified 139,985
San Joaquin Lodi Unified 200,860
Sonoma Santa Rosa Elementary 95,568
Tulare Alta Vista Elementary 437,276
Tulare Lindsay Unified 6,619
TOTAL $5,136,657