Sierra High Students Earned 1,540 Credits
By Gazette Staff Writers — Wednesday, October 12th, 2022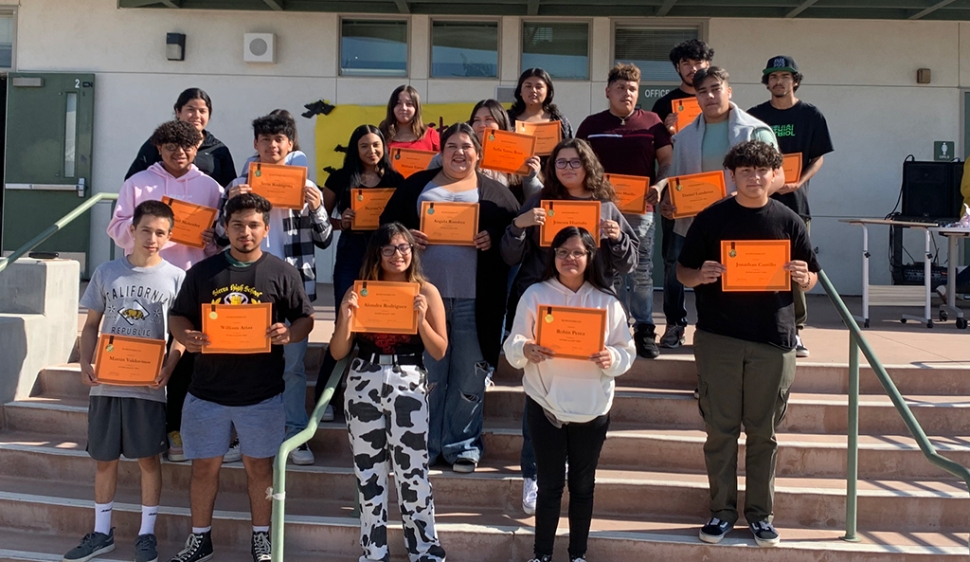 (above) These 20 students were on time to school 100% of the time! These responsible students are reliable and dedicated to their learning! Quarter 1 is officially finished for Sierra High School! We are immensely proud of our students-they worked hard! There were 105 awards given. We were so thankful to have families join us to witness their student's successes be rewarded. As a school, the students earned 1,540 credits in just 37 days of school! We celebrated our students with certificates and prizes. We are so grateful to our donors who helped gather the prizes. To top it off, it was the first day our students were able to get their lunch from the new food truck! Photos courtesy Sierra High Blog.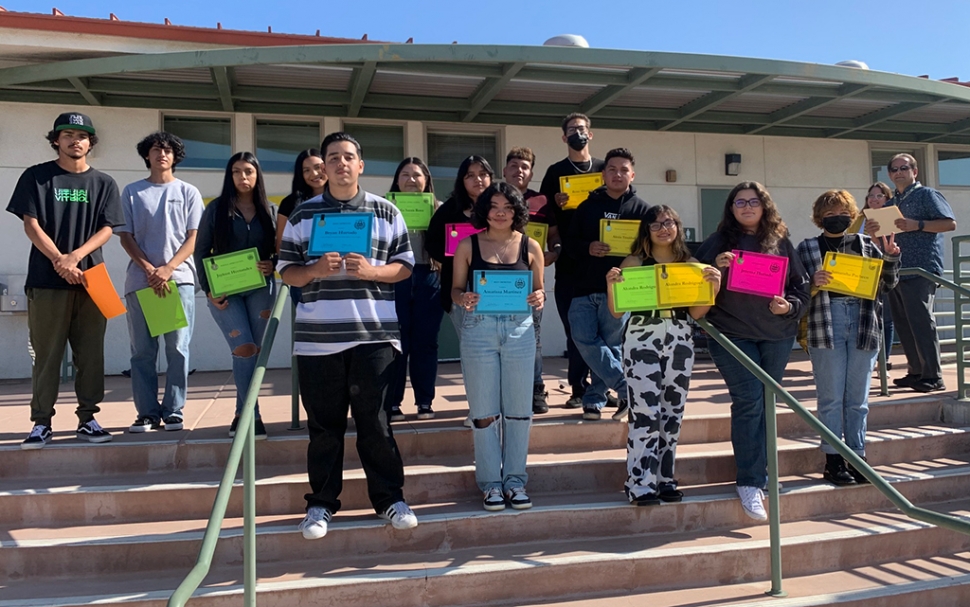 Chavez's award winners!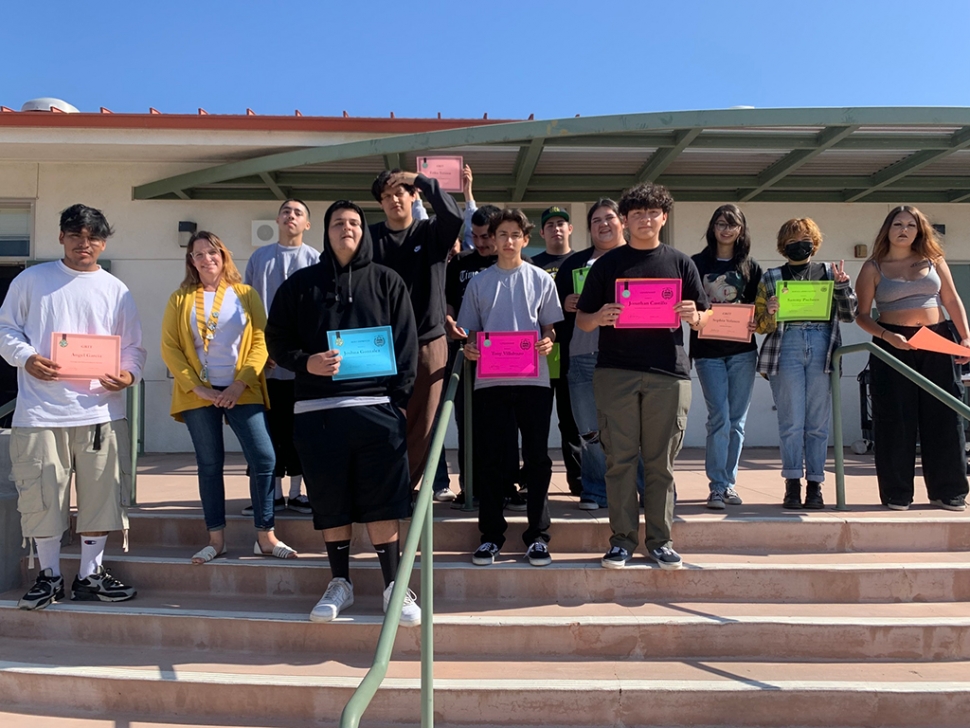 Schoolwide award winners!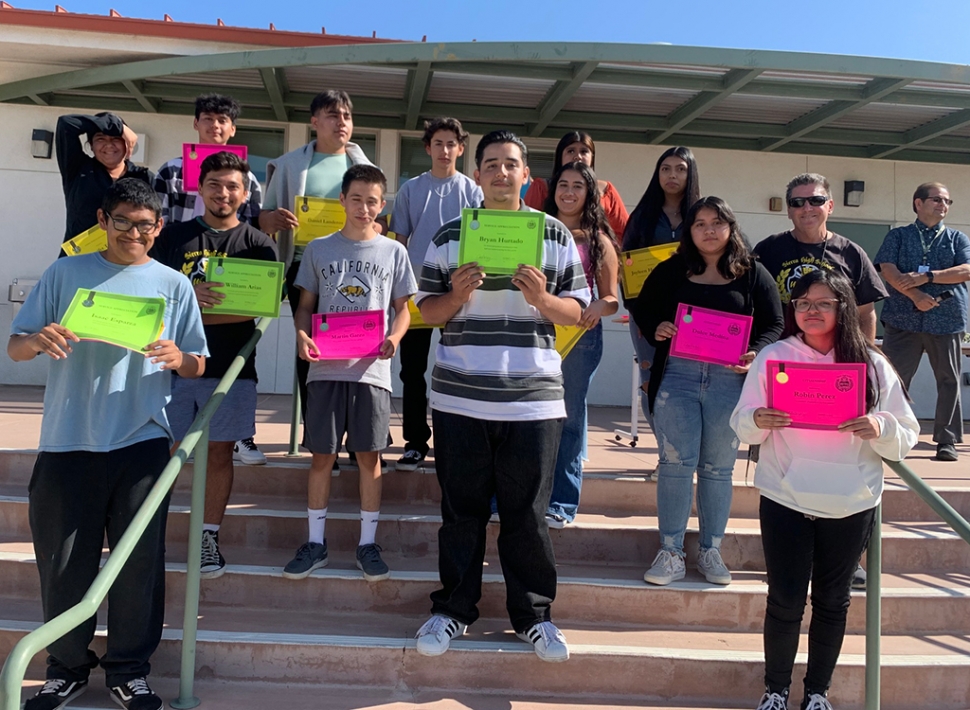 Karayan's award winners!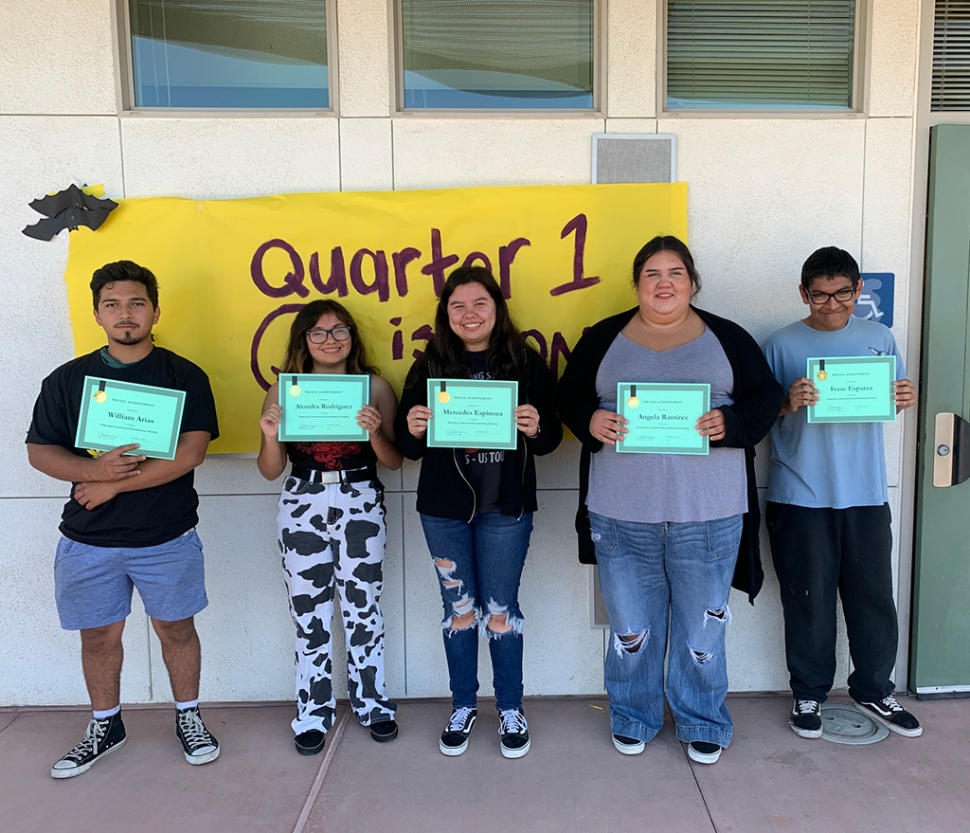 These students exhibited the qualities laid out in our school P.R.I.D.E. Congratulations for being: P-Proud Positive Citizens, R-Respectful individuals demonstrating integrity, I-Individuals striving to be successful, D-Driven to our maximum potential, E-Excelling in academics, attendance, and attitude.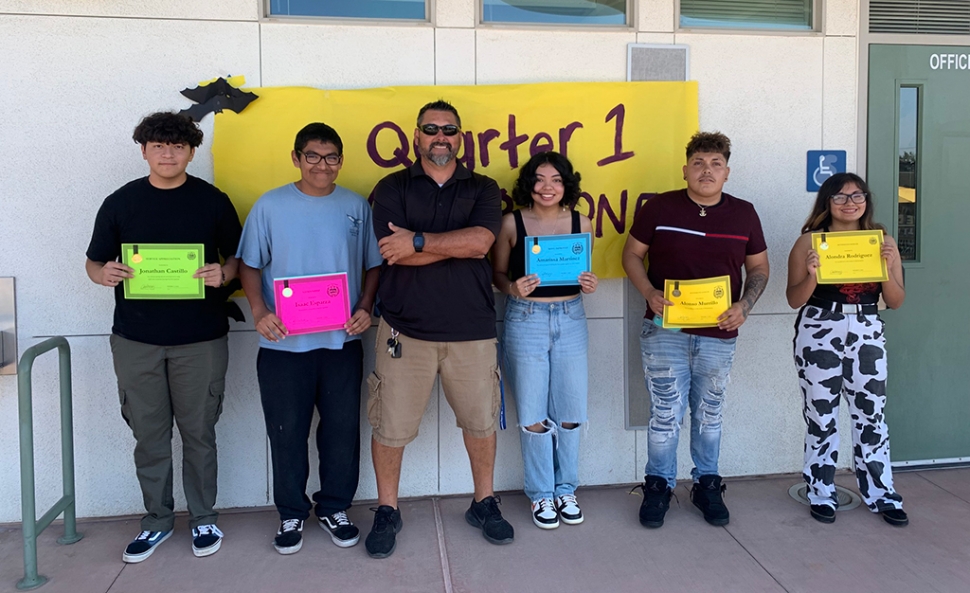 Lomeli's award winners!