Sierra High School Visits Ventura County Government Center & Superior Courts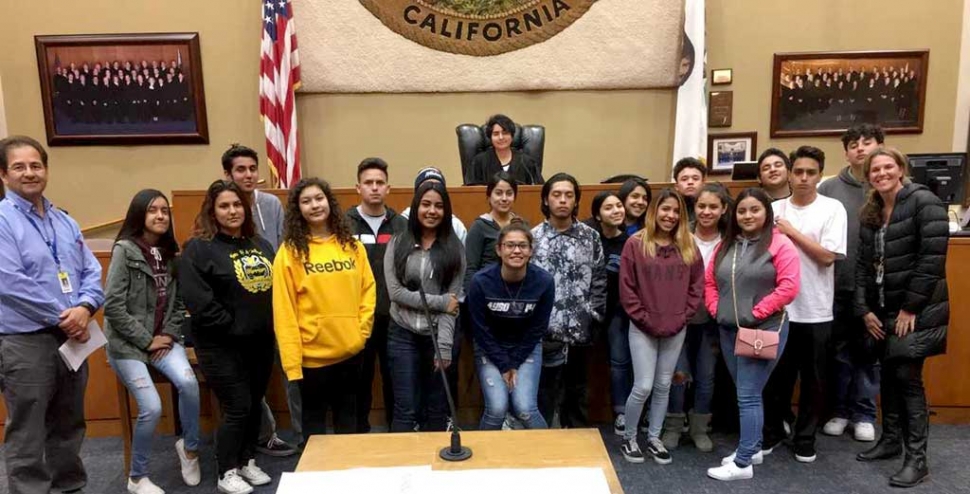 Tuesday March 13th Fillmore's Sierra High School's Street Law class visited the Ventura County Government Center. During their visit students were able to visit multiple courtrooms as well as conduct a few mock trials. Photos courtesy Kim McMullen.
By Anonymous — Wednesday, March 21st, 2018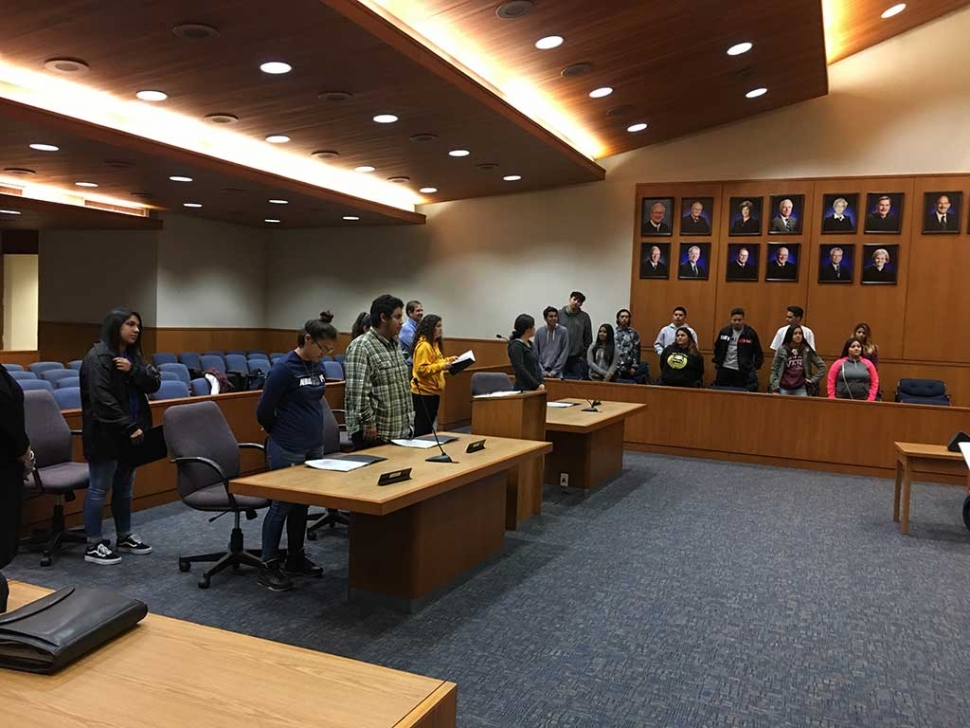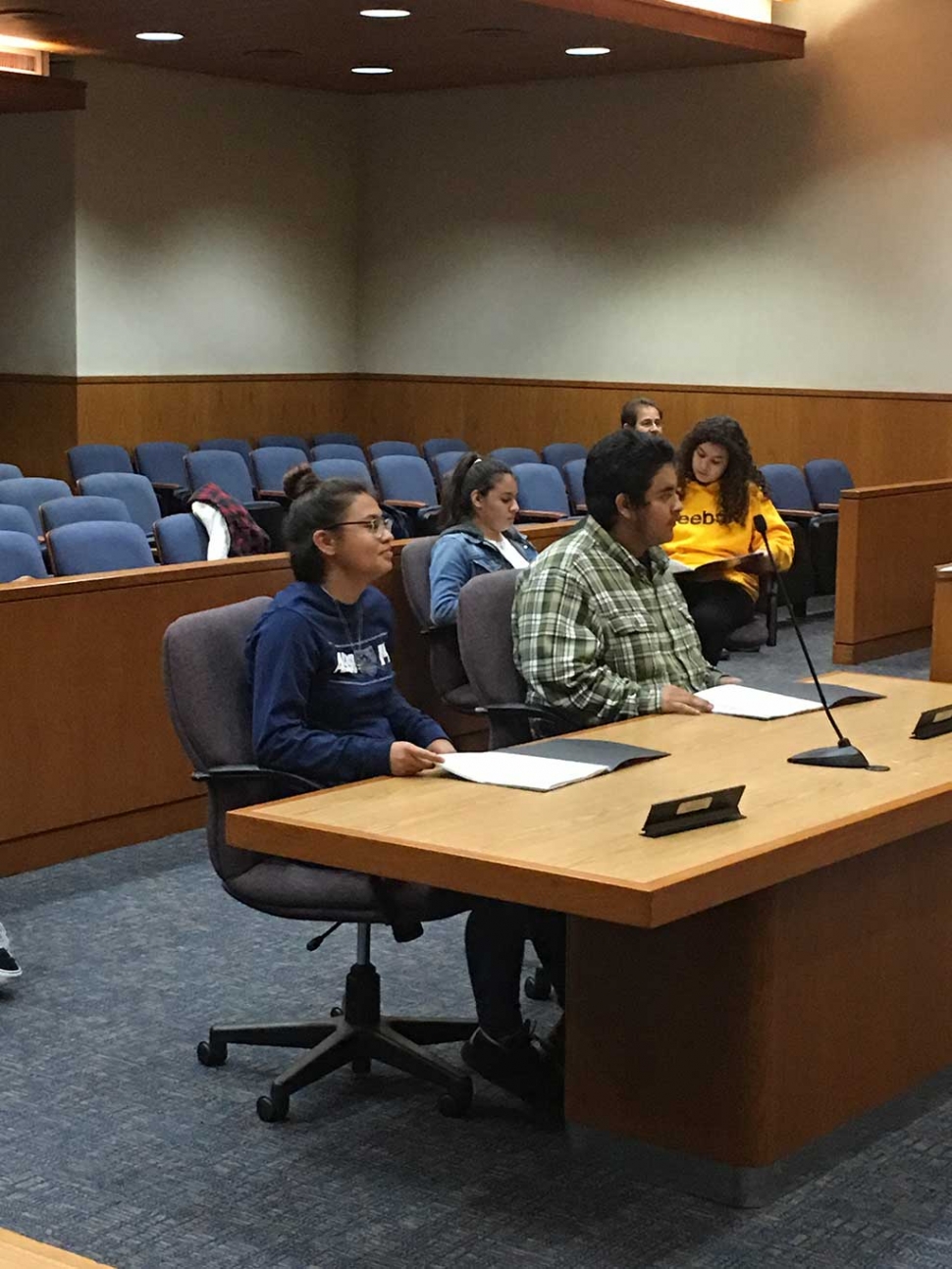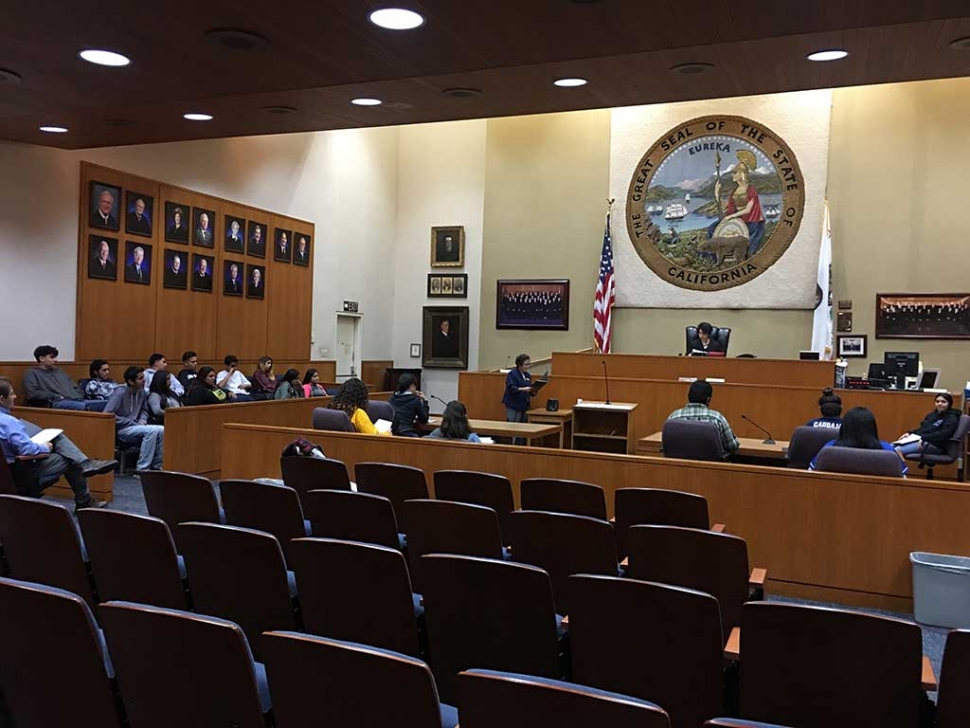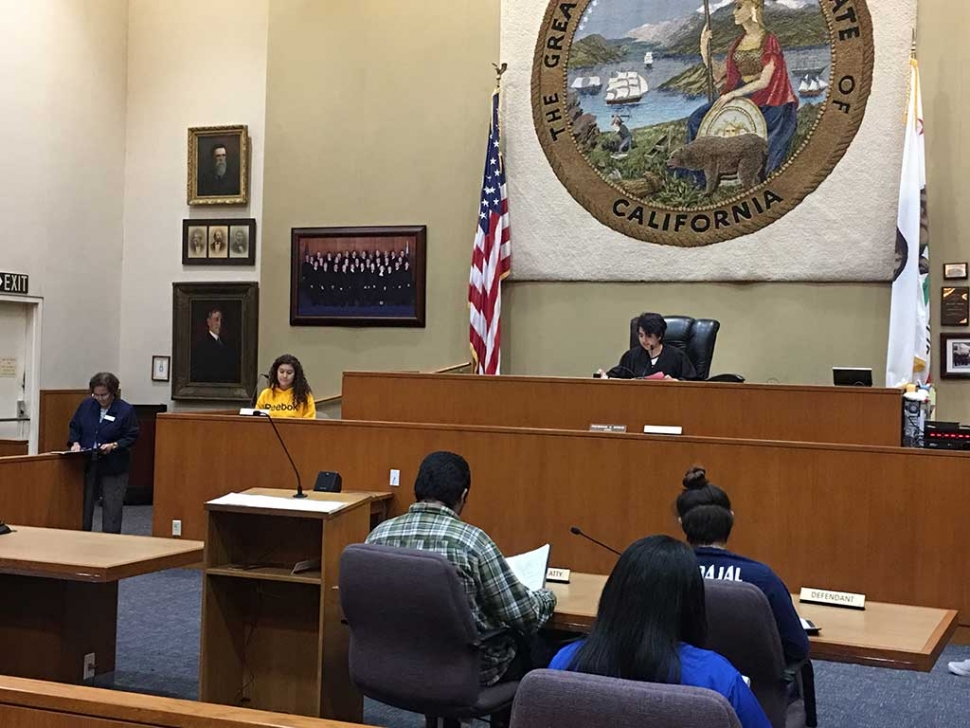 Written by William Chavez
Sierra High School's Street Law class attended a field trip to the Ventura County Government Center on March 13, 2018. During their visit the class was able to enter several courtrooms and observe several matters. One case involved an attempted murder trial. The prosecutor was taking direct examination of a forensic ballistics expert. Another case involved a breach of contract issue between a bank and an individual. In that matter the parties were settling the case before the judge.
Thereafter, the class conducted a mock trial in Courtroom 22. Students role-played the prosecuting attorney, defense counsel, judge, defendant, bailiff, witnesses, and the jury. Prior to the mock trial, the Honorable Frederick Bysshe visited with the students and discussed his career in the justice system and responded to questions from the students.
"Street Law" is a curriculum from Georgetown University's Law Center. In this class, students explore a wide range of legal principles necessary for adult life in the United States, and to understand their practical application. Our students have studied Criminal Law and Procedure, Torts, Contracts and Constitutional Law. The field trip to the Government Center and Courts was a great opportunity for our students to see the practical side on how the court system functions and speak with individuals who work within the system. Counselor Kimberly McMullen and teacher William Chavez accompanied the class.