Seminar explores Norway's Constitution
By Gazette Staff Writer — Tuesday, September 23rd, 2014
Cal Lutheran event marks 200th anniversary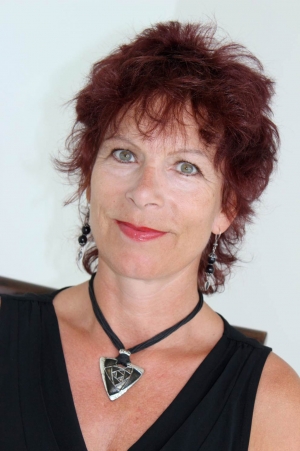 Hilde Skorpen
THOUSAND OAKS, CA - A seminar and dinner celebrating the 200th anniversary of the Norwegian Constitution will be held on Friday, Oct. 3, at California Lutheran University.
The free seminar, "The Norwegian Constitution – 200 Years: Inspiration, Drama and Lasting Legacy," will be held from 12:30 to 4:30 p.m. in Samuelson Chapel. The dinner reception will follow from 5 to 8:30 p.m. in Lundring Events Center.
The Norwegian Constitution is the oldest surviving written constitution in Europe. Talks at the seminar will examine inspiration for the document, the high drama surrounding it and its implications both inside and outside of Norway, including the United States. A panel discussion will then focus on where, how and to what extent the constitution inspired the liberal movements in Europe and the early politics of U.S. states, especially those with large Norwegian and Scandinavian populations.
This Nordic Spirit Seminar will feature prominent speakers from California, Washington and Norway. They include Frank Aarebrot, a member of the Department of Comparative Politics at the University of Bergen; Terje I. Leiren, the Sverre Arestad Endowed Chair in Norwegian Studies at the University of Washington; and Hilde Skorpen, the Royal Norwegian Consul General in San Francisco.
The constitution was signed at Eidsvoll on May 17, 1814, in an effort to stave off a forced union with Sweden after the Napoleonic wars. Although it did not halt the union, it did grant rights to the Norwegian people and power to the Norwegian Parliament that eventually made it possible for the country to peacefully gain its independence in 1905.
The Scandinavian American Cultural and Historical Foundation and Cal Lutheran are presenting the event with sponsorship from the Royal Norwegian Consul General's Office in San Francisco. The Norwegian American Chamber of Commerce Southern California, Sons of Norway headquarters, Sons of Norway-Norsemen Lodge, Association for Norwegian Students Abroad-Los Angeles and Moods of Norway are providing additional support.
Samuelson Chapel is located at 165 Chapel Lane on the Thousand Oaks campus. Lundring Events Center is inside the Gilbert Sports and Fitness Center at 130 Overton Court.
Tickets for the buffet dinner are $25.26. A discount is available for members of sponsoring organizations. For more information or to register, visit www.naccsocal.org/event/200 or call 805-669-7032.