Science night at San Cayetano brings NASA to forefront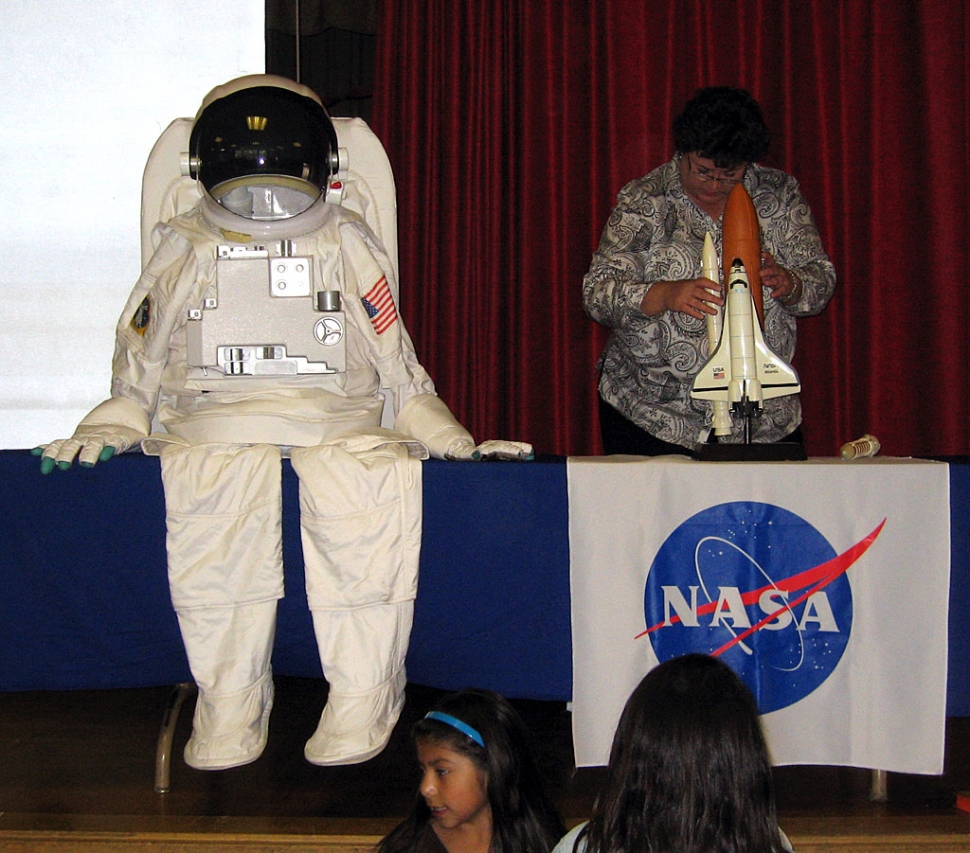 Beth White from NASA showcases an astronaut suit.
By Anonymous — Thursday, April 17th, 2008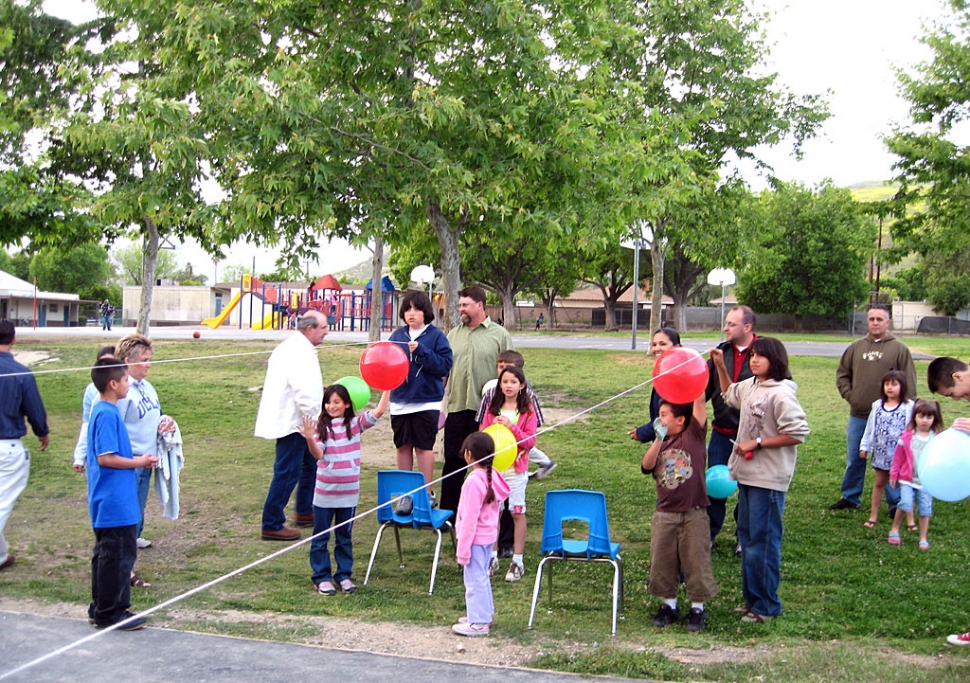 Air Rockets (Balloons) with Fillmore Middle School helpers Nico Frias and Issac Gomez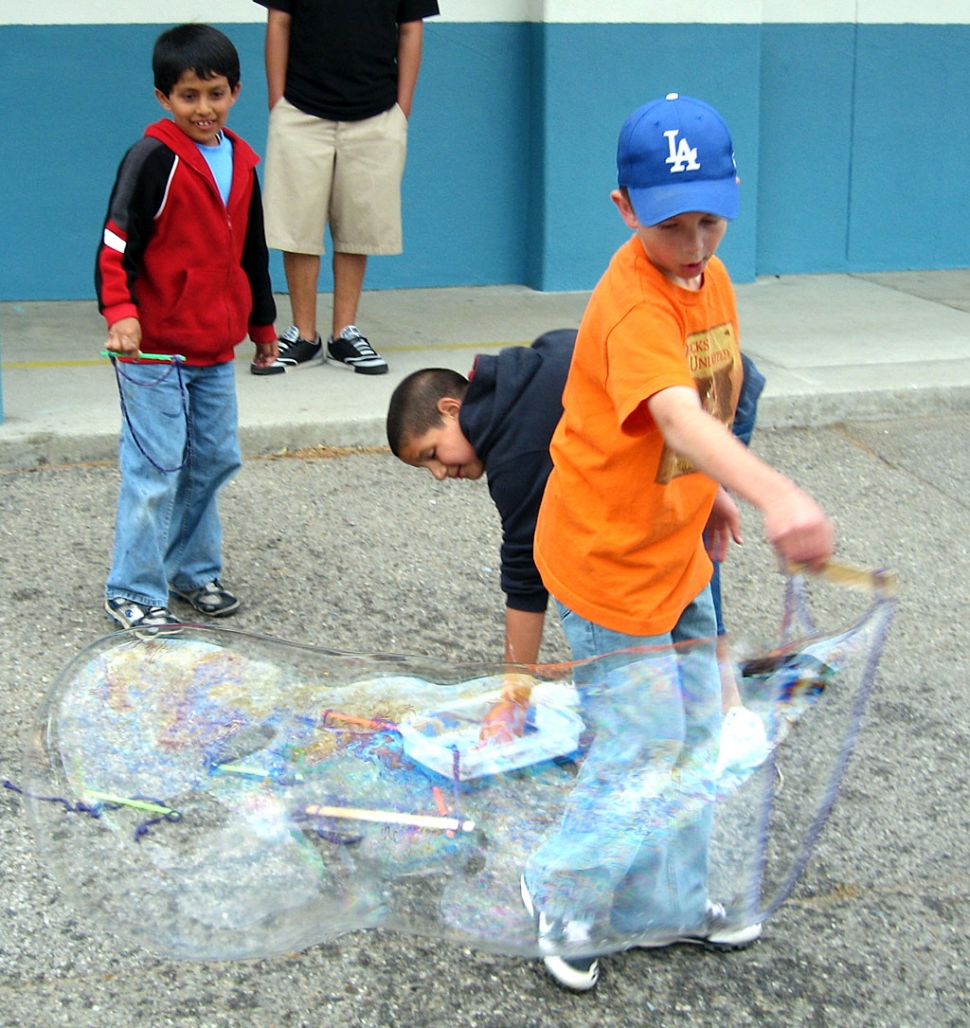 John Chavez and Luke Myers experimenting with bubbles.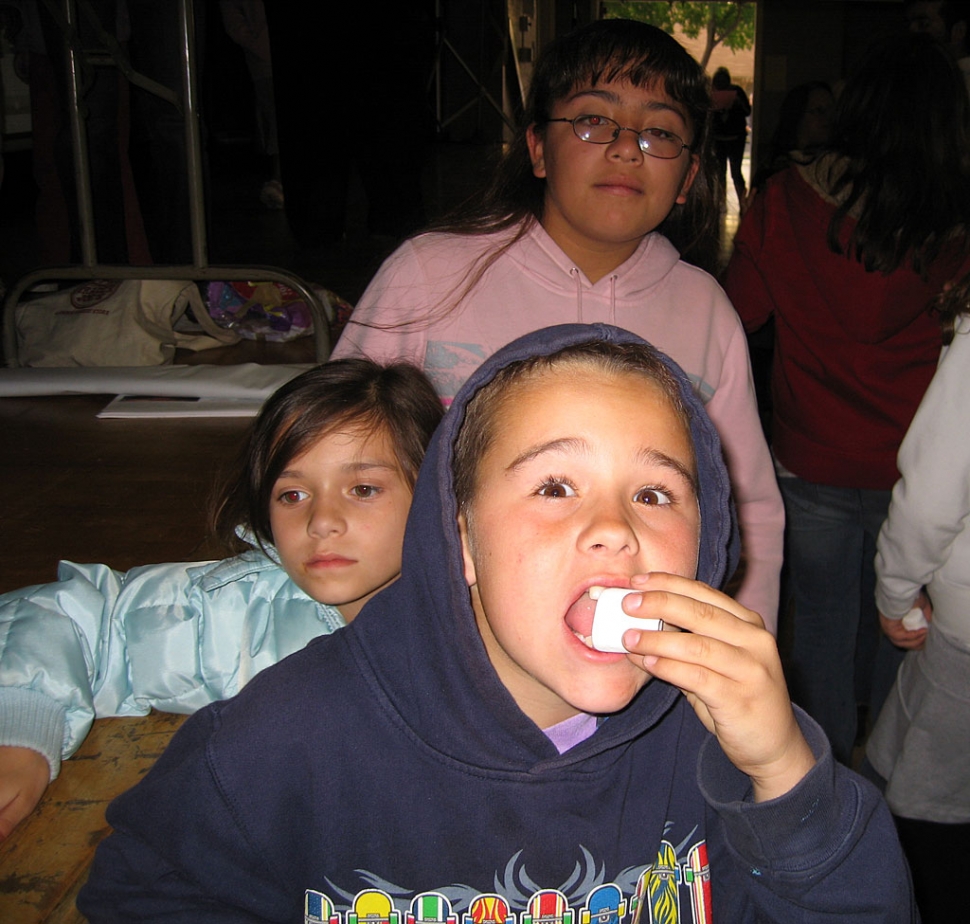 Dalton Data eating a marshmallow frozen by liquid nitrogen!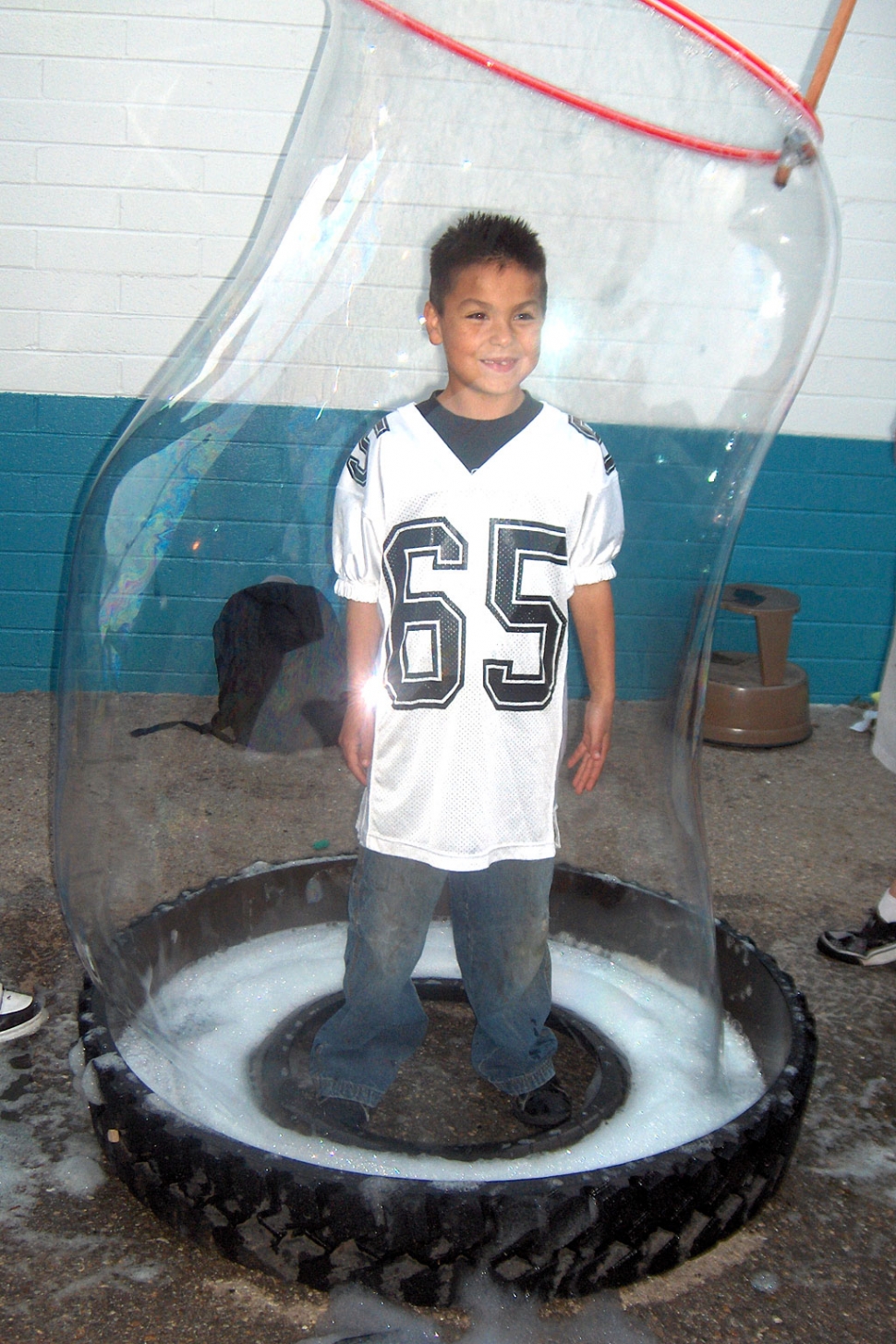 Phillip Cervantes, 3rd grader in a bubble.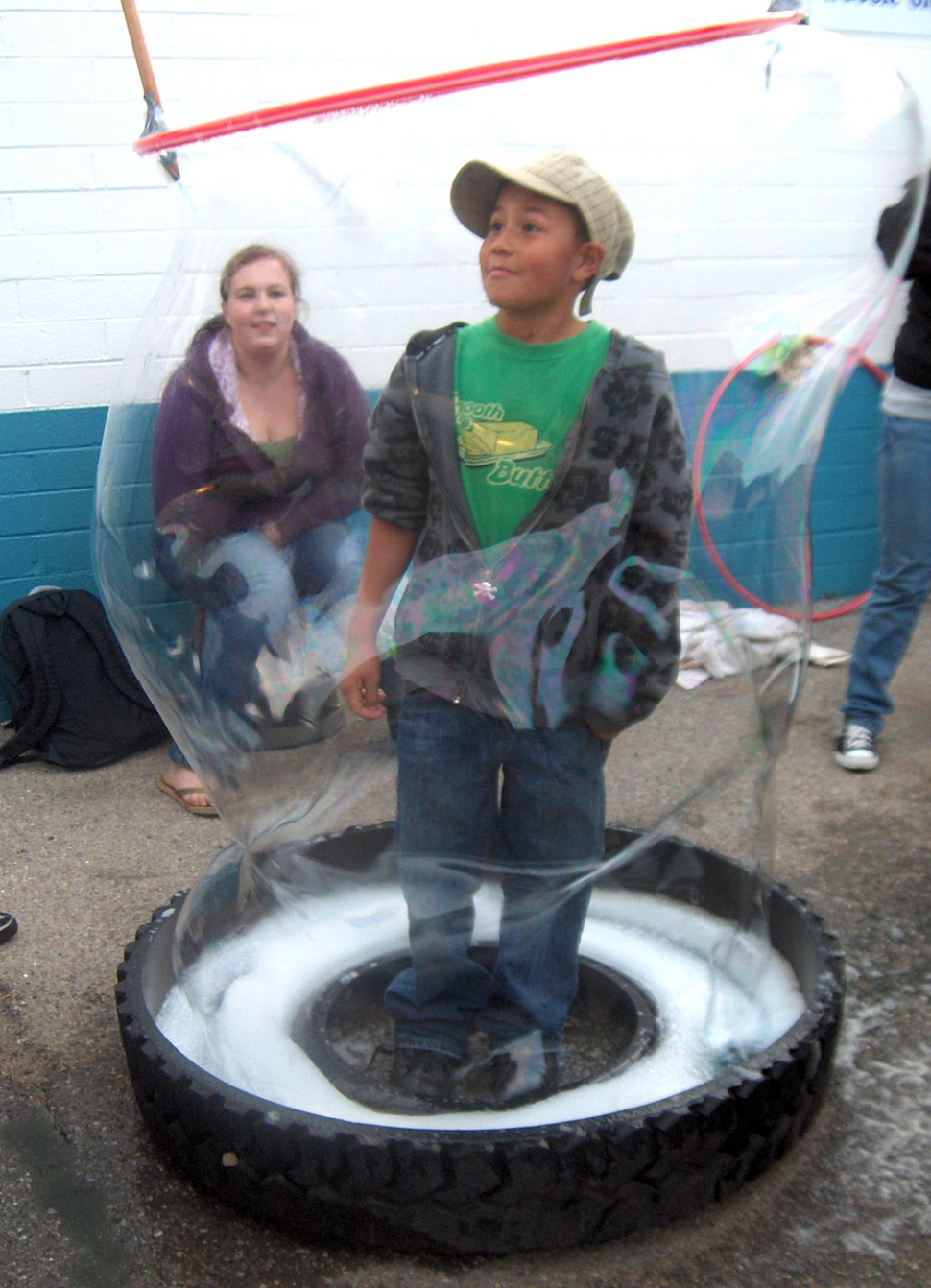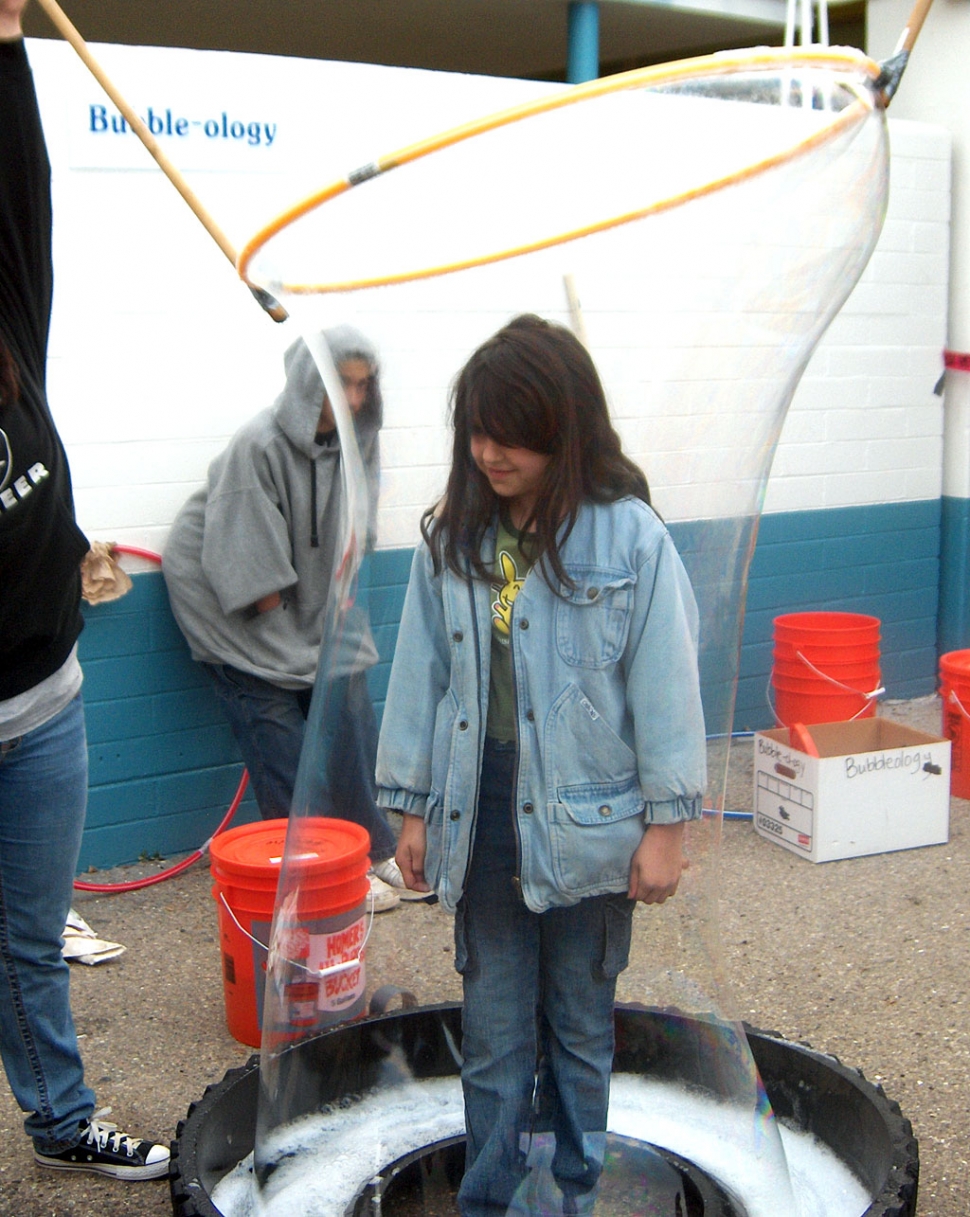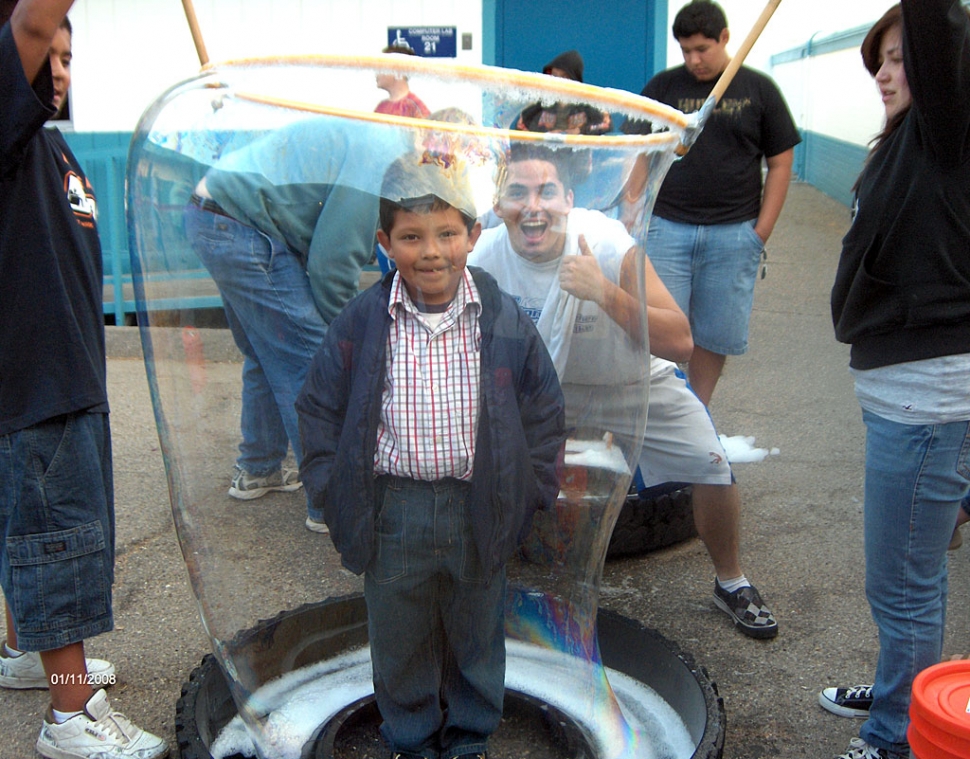 High School community service helper Christian Prado with 1st grader Carlos Rivas. It took them a few times to get Carlos with a full bubble around him.
The First Annual Family Science Night and Science fair at San Cayetano on April 8th was a huge success. There were close to 300 students and families in attendance. The evening began with UCSB doctoral students exciting the crowd with liquid nitrogen activities on the main stage. After that the audience was free to visit all of the hands-on activities. The different stations that offered family excitement were: Robotics, NASA astronaut suit, Impact craters, slime, paper rockets, balloon rockets, air pressure, electromagnetics, static electricity, bubbleology and the Dental Care Foundation with toothbrushes for all. Also, each child at San Cayetano had some involvement in creating a science fair project either with their class or individually and all projects were on display. The kindergarten in partnership with El Pescador restaurant sold dinners as a fundraiser. This truly was a ground-breaking event and a baseline for creating a bigger event next year for our students and families. The event was a no cost event and the purpose was to bring students and families together participating in science exploration.