Schools Chief Jack O'Connell Announces 2009 California Distinguished Schools
By Gazette Staff Writer — Wednesday, April 8th, 2009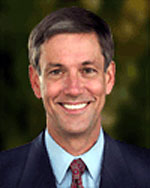 Superintendent Jack-O'Connell
California State Superintendent of Public Instruction
SACRAMENTO – State Superintendent of Public Instruction Jack O'Connell today announced that 261 California middle and high schools have been selected as 2009 California Distinguished Schools, an annual award that recognizes some of the state's most exemplary public schools.
(The list of 136 middle schools and 125 high schools shown below)
"These extraordinary middle and high schools have shown they are able to increase the achievement of all their students and have provided evidence that they are closing the achievement gaps that, unfortunately, exist at many schools, said O'Connell. "California Distinguished Schools must meet the challenge of providing all their students with a rigorous education and to fully prepare today's students for success in postsecondary education or the workforce. In the current economic situation, it is important to that the academic success of all today's students is directly linked to the effectiveness, competiveness and resiliency of our not-too-distant future workforce."
O'Connell called each school's principal this morning to personally share the good news. "Although at first some principals thought my call was an April Fools Joke, they all were excited and overjoyed at their recognition for this prestigious award. These are incredible schools with dedicated teachers, hard-working principals, and successful students."
This year, the selection process required schools to provide an in-depth description of two "signature" practices implemented at the schools that are replicable, and directly related to the success of their students. During an intensive site visitation by a trained team of external educators, additional evidence about the effectiveness of the "signature" practices was gathered an analyzed. Information about these successful signature practices will be incorporated into a Web site, called the Brokers of Expertise that will become operational later this year.
The selected middle and high schools represent about 10.9 percent of California's nearly 2,400 middle and high schools. Of those, only 341 schools met the eligibility criteria based on their student achievement and were chosen from 170 school districts in 46 counties. The 2009 California Distinguished Schools will continue to be so designated until 2013. These schools will be honored on Friday, May 29 at an awards ceremony and dinner at the Disneyland Hotel in Anaheim. The Disneyland Resort is a major corporate sponsor of the event.
For more information about the California School Recognition Program, please visit www.cde.ca.gov/ta/sr/cs/.
The Awards Ceremony is funded by generous contributions from corporate, foundation, and association donations, as well as the attending schools' registration fees. The list of donors is also attached.
List of Donors to 2009 California Distinguished School Awards Ceremony:
Visionary ($15,000)
Belkin Corporation
California Teachers Association
The Disneyland Resort
Washington Mutual
Wells Fargo
Champion ($10,000)
California State Lottery
Benefactor ($5,000)
Apple
AT&T
The Boeing Company
Associate ($2,500)
Bank of America Foundation
California School Employees Association
California's Coalition for Adequate School Housing
GTECH
Microsoft
Pepsi
WestEd
Supporter ($1,000)
Anaheim/Orange County Visitor and Convention Bureau
Association of California School Administrators
California Association of School Business Officials
California County Superintendents Educational Services Association
California School Boards Association
California State PTA
Chevron
IBM
The J. Paul Getty Trust
Lucasfilm Ltd.
Sun Microsystems, Inc.
Toshiba America Electronic Components, Inc.
2009 California Distinguished Schools:
County District School
Alameda Castro Valley Unified Castro Valley High
Alameda Dublin Unified Wells Middle
Alameda Fremont Unified Washington High
Alameda Fremont Unified William Hopkins Junior High
Alameda Livermore Valley Joint Unified East Avenue Middle
Alameda Oakland Unified Oakland School for the Arts
Alameda Pleasanton Unified Pleasanton Middle
Amador Amador County Unified Argonaut High
Amador Amador County Unified Ione Junior High
Butte Chico Unified Marsh (Harry M.) Junior High
Colusa Pierce Joint Unified Pierce High
Contra Costa Acalanes Union High Acalanes High
Contra Costa Acalanes Union High Campolindo High
Contra Costa Acalanes Union High Miramonte High
Contra Costa Lafayette Elementary M. H. Stanley Middle
Contra Costa Liberty Union High Heritage High
Contra Costa Mt. Diablo Unified Foothill Middle
Contra Costa Mt. Diablo Unified Valley View Middle
Contra Costa San Ramon Valley Unified California High
Contra Costa San Ramon Valley Unified Charlotte Wood Middle
Contra Costa San Ramon Valley Unified Diablo Vista Middle
Contra Costa San Ramon Valley Unified Iron Horse Middle
Contra Costa San Ramon Valley Unified Los Cerros Middle
Contra Costa San Ramon Valley Unified Monte Vista High
Contra Costa San Ramon Valley Unified Pine Valley Middle
Contra Costa San Ramon Valley Unified San Ramon Valley High
Contra Costa San Ramon Valley Unified Stone Valley Middle
Contra Costa San Ramon Valley Unified Windemere Ranch Middle
Contra Costa West Contra Costa Unified Middle College High
El Dorado El Dorado High Union Mine High
El Dorado Pioneer Union Elementary Mountain Creek Middle
El Dorado Placerville Union Elementary Edwin Markham Middle
Fresno Fresno Unified Baird Middle
Fresno Clovis Unified Buchanan High
Fresno Clovis Unified Clark Intermediate
Fresno Fresno Unified Design Science Early College High
Fresno Fresno Unified Edison Computech
Fresno Riverdale Joint Unified Riverdale Elementary
Fresno Sanger Unified Sanger High
Humboldt Freshwater Freshwater Charter
Imperial Holtville Unified Holtville High
Kern Muroc Joint Unified Desert Junior Senior High
Kern Tehachapi Unified Tehachapi High
Lake Middletown Unified Middletown Middle
Los Angeles ABC Unified Carmenita Middle
Los Angeles Bonita Unified Lone Hill Middle
Los Angeles Bonita Unified San Dimas High
Los Angeles Burbank Unified Burroughs High
Los Angeles Centinela Valley Union High Lawndale High
Los Angeles Covina-Valley Unified South Hills High
Los Angeles Glendale Unified Anderson W. Clark Magnet High
Los Angeles Glendora Unified Glendora High
Los Angeles Glendora Unified Goddard Middle
Los Angeles Glendora Unified Sandburg Middle
Los Angeles Hacienda la Puente Unified Newton Middle
Los Angeles Hawthorne Hawthorne Math and Science Academy
Los Angeles Las Virgenes Unified Alice C. Stelle Middle
Los Angeles Las Virgenes Unified Arthur E. Wright Middle
Los Angeles Las Virgenes Unified Calabasas High
Los Angeles Las Virgenes Unified Lindero Canyon Middle
Los Angeles Lawndale Elementary Jane Addams Middle
Los Angeles Long Beach Unified California Academy of Mathematics
and Science
Los Angeles Long Beach Unified Hill Middle
Los Angeles Los Angeles COE International Polytechnic High
Los Angeles Los Angeles Unified Animo Pat Brown
Los Angeles Los Angeles Unified CA Academy for Liberal Studies Early Col
Los Angeles Los Angeles Unified California Academy for Liberal Studies
Los Angeles Los Angeles Unified College Ready Academy High #4
Los Angeles Los Angeles Unified College Ready Academy High #6
Los Angeles Los Angeles Unified El Camino Real Senior High
Los Angeles Los Angeles Unified Francisco Bravo Medical Magnet High
Los Angeles Los Angeles Unified Gertz-Ressler Academy High
Los Angeles Los Angeles Unified Marc & Eva Stern Math and Science
Los Angeles Los Angeles Unified Oscar De La Hoya Animo Charter High
Los Angeles Los Angeles Unified Renaissance Arts Academy
Los Angeles Manhattan Beach Unified Manhattan Beach Middle
Los Angeles Monrovia Unified Clifton Middle
Los Angeles Monrovia Unified Santa Fe Middle
Los Angeles Pomona Unified Village Academy High
Los Angeles Redondo Beach Unified Parras (Nick G.) Middle
Los Angeles San Gabriel Unified Gabrielino High
Los Angeles San Marino Unified Huntington Middle
Los Angeles San Marino Unified San Marino High
Los Angeles Santa Monica-Malibu Unified Lincoln Middle
Los Angeles Santa Monica-Malibu Unified Malibu High
Los Angeles SBE - Animo Inglewood Charter Animo Inglewood Charter High
Los Angeles SBE - New West Charter Middle New West Charter Middle
Los Angeles Torrance Unified Bert M. Lynn Middle
Los Angeles Torrance Unified Madrona Middle
Los Angeles Torrance Unified Philip Magruder Middle
Los Angeles Walnut Valley Unified Walnut High
Los Angeles Whittier La Serna High
Los Angeles William S. Hart Union High Rancho Pico Junior High
Madera Bass Lake Joint Union Oak Creek Intermediate
Madera Golden Valley Unified Liberty High
Madera Golden Valley Unified Ranchos Middle
Marin Dixie Elementary Miller Creek Middle
Marin Reed Union Elementary Del Mar Middle
Marin Ross Valley Elementary White Hill Middle
Marin Tamalpais Union High Sir Francis Drake High
Marin Tamalpais Union High Tamalpais High
Marin Tamalpais Union High Tamiscal High (Alternative)
Mendocino Ukiah Unified Redwood Academy of Ukiah
Merced Merced River Union Elementary Washington Elementary
Mono Mammoth Unified Mammoth Middle
Monterey Carmel Unified Carmel High
Monterey Carmel Unified Carmel Middle
Monterey Pacific Grove Unified Pacific Grove Middle
Monterey Washington Union Elementary San Benancio Middle
Napa Napa Valley Unified New Technology High
Napa Napa Valley Unified River Charter
Napa Napa Valley Unified Vintage High
Nevada Nevada City Elementary Seven Hills Intermediate
Nevada Nevada Joint Union High Bear River High
Nevada Nevada Joint Union High Nevada Union High
Nevada Nevada Joint Union High William & Marian Ghidotti High
Nevada Pleasant Ridge Magnolia Intermediate
Orange Anaheim Union High Western High
Orange Capistrano Unified Aliso Viejo Middle
Orange Capistrano Unified Arroyo Vista Middle
Orange Capistrano Unified Bernice Ayer Middle
Orange Capistrano Unified Las Flores Middle
Orange Fountain Valley Elementary Fulton (Harry C.) Middle
Orange Fountain Valley Elementary Masuda (Kazuo) Middle
Orange Fullerton Joint Union High Sunny Hills High
Orange Garden Grove Unified Sarah McGarvin Intermediate
Orange Huntington Beach City Ethel Dwyer Middle
Orange Huntington Beach Union High Edison High
Orange Huntington Beach Union High Marina High
Orange Irvine Unified Lakeside Middle
Orange Irvine Unified Northwood High
Orange Irvine Unified Rancho San Joaquin Middle
Orange Irvine Unified Sierra Vista Middle
Orange Irvine Unified South Lake Middle
Orange Irvine Unified Venado Middle
Orange Irvine Unified Woodbridge High
Orange Laguna Beach Unified Thurston Middle
Orange Los Alamitos Unified Los Alamitos High
Orange Los Alamitos Unified Oak Middle
Orange Los Alamitos Unified Sharon Christa McAuliffe Middle
Orange Newport-Mesa Unified Early College High
Orange Ocean View S.D. Vista View Middle
Orange Placentia-Yorba Linda Unified Bernardo Yorba Middle
Orange Saddleback Valley Unified Mission Viejo High
Orange Saddleback Valley Unified Trabuco Hills High
Orange Santa Ana Unified Gonzalo Felicitas Mendez Fundamental
Intermediate
Orange Santa Ana Unified Middle College High
Orange Santa Ana Unified Orange County High School of the Arts
Placer Placer Hills Union Elementary Weimar Hills
Placer Rocklin Unified Whitney High
Placer Roseville City Elementary George A. Buljan Middle
Placer Tahoe-Truckee Joint Unified North Tahoe High
Placer Western Placer Unified Lincoln High
Placer Western Placer Unified Twelve Bridges Middle
Riverside Alvord Unified Arizona Middle
Riverside Corona-Norco Unified El Cerrito Middle
Riverside Corona-Norco Unified John F. Kennedy High
Riverside Desert Sands Unified John Glenn Middle School of International Studies
Riverside Hemet Unified Hemet High
Riverside Lake Elsinore Unified Lakeland Village Middle
Riverside Lake Elsinore Unified Terra Cotta Middle
Riverside Murrieta Valley Unified Vista Murrieta High
Riverside Nuview Union Elementary Nuview Bridge Early College High
Riverside Riverside Unified Martin Luther King Jr. High
Riverside Temecula Valley Unified Chaparral High
Riverside Temecula Valley Unified Great Oak High
Sacramento Elk Grove Unified Elk Grove High
Sacramento Twin Rivers Unified Westside Preparatory Charter
Sacramento River Delta Delta High
Sacramento Sacramento City Unified John F. Kennedy High
Sacramento Sacramento City Unified McClatchy High
Sacramento San Juan Unified Bella Vista High
Sacramento San Juan Unified Casa Roble Fundamental High
Sacramento San Juan Unified Louis Pasteur Fundamental Middle
San Bernardino Apple Valley Unified Sitting Bull Middle
San Bernardino Chino Valley Unified Canyon Hills Junior High
San Bernardino Mountain View Elementary Grace Yokley Middle
San Bernardino San Bernardino City Unified Richardson Prep Hi
San Bernardino Victor Valley Union High University Preparatory
San Bernardino Yucaipa-Calimesa Joint Unified Canyon Middle
San Diego Carlsbad Unified Valley Middle
San Diego Escondido Union Elementary Rincon Middle
San Diego Grossmont Union High Grossmont High
San Diego Grossmont Union High Grossmont Middle College High
San Diego Grossmont Union High Helix High
San Diego Oceanside Unified El Camino High
San Diego Poway Unified Bernardo Heights Middle
San Diego Poway Unified Rancho Bernardo High
San Diego San Diego Unified Challenger Middle
San Diego San Diego Unified John Muir
San Diego San Diego Unified Kearny Digital Media & Design
San Diego San Diego Unified Kearny International Business
San Diego San Diego Unified San Diego Metro Career and Tech
San Diego San Diego Unified Scripps Ranch High
San Diego San Dieguito Union High Carmel Valley Middle
San Diego San Dieguito Union High Earl Warren Middle
San Diego San Marcos Unified San Elijo Middle
San Diego San Marcos Unified Woodland Park Middle
San Diego Sweetwater Union High Bonita Vista Senior High
San Francisco San Francisco Unified Lowell High
San Francisco San Francisco Unified Roosevelt Middle
San Joaquin Escalon Unified Escalon High
San Joaquin Jefferson Elementary Jefferson
San Joaquin Lodi Unified Benjamin Holt College Preparatory Academy
San Luis Obispo Coast Unified Santa Lucia Middle
San Luis Obispo San Luis Coastal Unified Morro Bay High
San Mateo Jefferson Elementary Fernando Rivera Intermediate
San Mateo Jefferson Union High Oceana High
San Mateo Jefferson Union High Westmoor High
San Mateo Menlo Park City Elementary Hillview Middle
San Mateo San Carlos Elementary Central Middle
San Mateo San Carlos Elementary Tierra Linda Middle
San Mateo San Mateo Union High Mills High
Santa Barbara Buellton Union Elementary Jonata Elementary
Santa Barbara Santa Maria Joint Union High Ernest Righetti High
Santa Clara Alum Rock Union KIPP Heartwood Academy
Santa Clara Berryessa Union Elementary Sierramont Middle
Santa Clara Cupertino Union Joaquin Miller Middle
Santa Clara Fremont Union High Homestead High
Santa Clara Gilroy Unified Gilroy High
Santa Clara Los Altos Elementary Ardis G. Egan Junior High
Santa Clara Los Gatos-Saratoga Saratoga High
Santa Clara San Jose Unified Abraham Lincoln High
Santa Clara Union Elementary Union Middle
Santa Cruz Soquel Union Elementary New Brighton Middle
Shasta Columbia Elementary Mountain View Middle
Shasta Fall River Joint Unified Fall River Junior-Senior High
Shasta Gateway Unified Central Valley High
Shasta Shasta Union High Foothill High
Shasta Shasta Union High University Preparatory
Siskiyou Mt. Shasta Union Elementary Sisson School
Solano Travis Unified Vanden High
Sonoma Cotati-Rohnert Park Unified Technology High
Sonoma Gravenstein Union Elementary Hillcrest Middle
Sonoma Mark West Union Elementary Mark West Charter
Sonoma Piner-Olivet Union Elementary Piner-Olivet Charter
Sonoma Santa Rosa City Maria Carrillo High
Sonoma Twin Hills Union Elementary Twin Hills Middle
Sonoma West Sonoma County Union High Analy High
Sonoma West Sonoma County Union High El Molino High
Sonoma Windsor Unified Windsor Middle
Stanislaus Keyes Union Keyes to Learning Charter
Stanislaus Sylvan Union Elementary Elizabeth Ustach Middle
Stanislaus Sylvan Union Elementary Somerset Middle
Sutter Live Oak Unified Live Oak High
Tehama Evergreen Union Evergreen Middle
Tulare Exeter Union High Exeter High
Tulare Visalia Unified Mt Whitney
Tuolumne Twain Harte-Long Barn Union Twain Harte Middle
Ventura Conejo Valley Unified Colina Middle
Ventura Conejo Valley Unified Los Cerritos Middle
Ventura Conejo Valley Unified Newbury Park High
Ventura Conejo Valley Unified Redwood Middle
Ventura Conejo Valley Unified Thousand Oaks High
Ventura Conejo Valley Unified Westlake High
Ventura Oak Park Unified Medea Creek Middle
Ventura Oak Park Unified Oak Park High
Ventura Oxnard Union High Adolfo Camarillo High
Ventura Simi Valley Unified Sinaloa Middle
Yolo Winters Joint Unified Winters High
Yuba Wheatland Elementary Bear River Middle