School for Students with Autism is Seeking New Home
By Gazette Staff Writer — Wednesday, August 30th, 2017
Triton Academy Must Leave Camarillo Location After 2017-18 School Year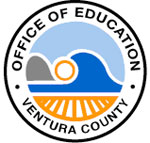 Ventura County Office of Education
Triton Academy, a school that serves students with autism spectrum disorder (ASD) from throughout Ventura County, is in search of a new place to call home. For the past ten years, Triton Academy has operated at a campus in Camarillo leased from the Pleasant Valley School District (PVSD). PVSD has shared that, due to expected growth in enrollment, it anticipates needing the site for its own students for the 2018-19 school year. The district has asked Triton Academy to vacate the facility at 700 Temple Avenue at the end of the 2017-18 school year.
Triton Academy is operated by the Ventura County Office of Education (VCOE) and provides a highly-regarded educational program for students with ASD. By using a comprehensive, trans-disciplinary planning and service delivery process, Triton Academy's programs specifically addresses the language, communication, behavioral, sensory, and social needs that are often associated with ASD. The school serves students in third through twelfth grades and currently has an enrollment of 81 students who come from thirteen different school districts in Ventura County.
VCOE is actively exploring several options to locate a new home for Triton Academy. These include finding an unused or underused facility in another school district, using existing VCOE facilities or creating a temporary campus with relocatable buildings on a vacant site. Since Triton Academy's students come from all parts of the county, the goal is to find a centrally located site.
VCOE has reached out to the superintendents of the county's 20 school districts to request their assistance in identifying potential new locations for the school. "We are confident we will find a new home for Triton Academy in time for the 2018-19 school year," said Stan Mantooth, Ventura County Superintendent of Schools. "We do not anticipate any interruption in the vital services Triton Academy provides to its students and their families."
Triton Academy was developed in response to the increased need to support students with ASD. It has been recognized as a model school throughout the state due to its highly specialized programming and research-based methodologies. Triton Academy's programs—supported by the collaboration between parents, students, teachers, specialists, paraprofessionals, and administrators—leads to successful student outcomes and safe learning environments.
VCOE has set up a webpage to keep parents, employees and the community up-to-date about efforts to find a new location for Triton Academy. The webpage can be reached at vcoe.org/triton-move.
About the Ventura County Office of Education
The Ventura County Office of Education provides a broad array of fiscal, training and technology support services to local school districts, helping to maintain and improve lifelong educational opportunities for children, educators and community members. VCOE also operates schools that serve students with severe disabilities and behavioral issues, provides career education courses, and coordinates countywide academic competitions including Mock Trial and the Ventura County Science Fair. Learn more at: www.vcoe.org.