San Cayetano's Back to School Night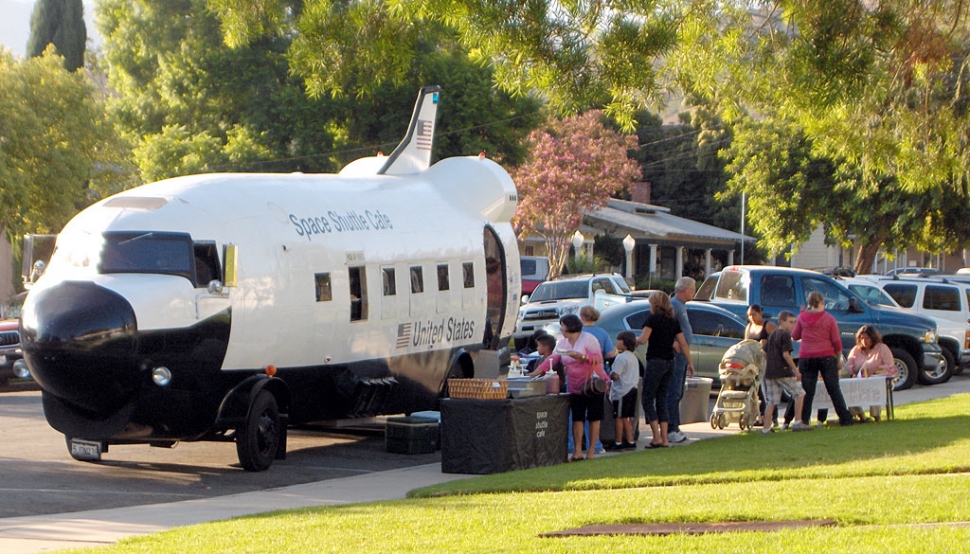 Students and families are enjoying The Space Shuttle Cafe on Back to School NIght, August 20th. San Cayetano began its second year as a NASA Explorer School. They are very excited about new opportunities this school year. The School's enrollment is higher than ever averaging 468-470 students. Scout Troop 406 did an incredible job this summer in landscaping a portion of the front of the school, we have a new cafeteria floor, tether ball court and grassy fields.
By Gazette Staff Writer — Wednesday, August 27th, 2008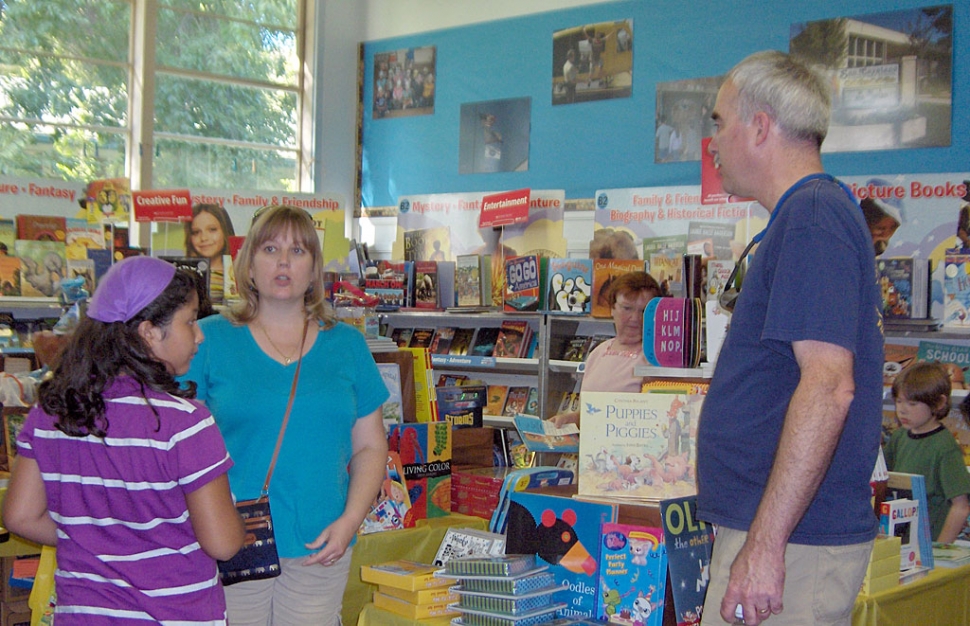 Mr. and Mrs. Chandler visiting the Book Fair.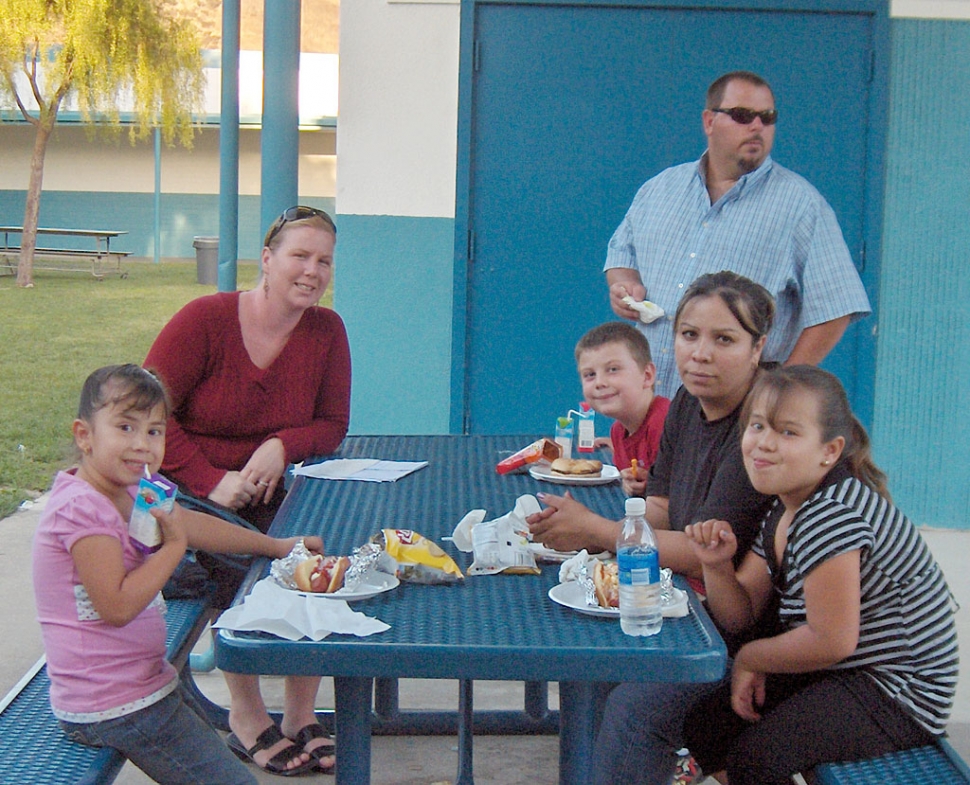 Families enjoyed dinner at Back to School Night.