San Cayetano School Honors Wonderful Citizens!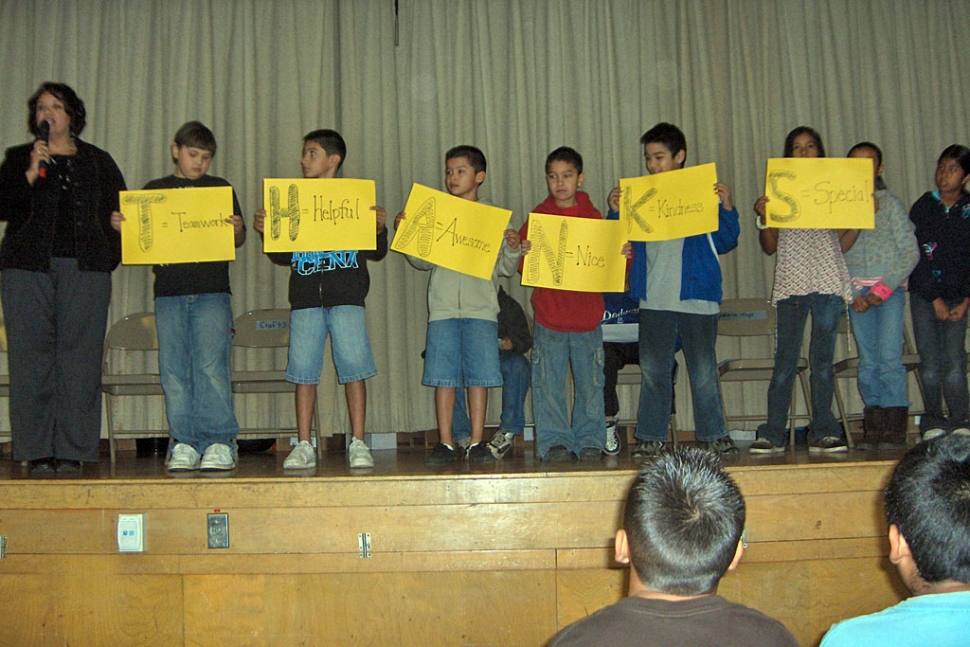 Peacebuilders
By Gazette Staff Writer — Wednesday, November 5th, 2008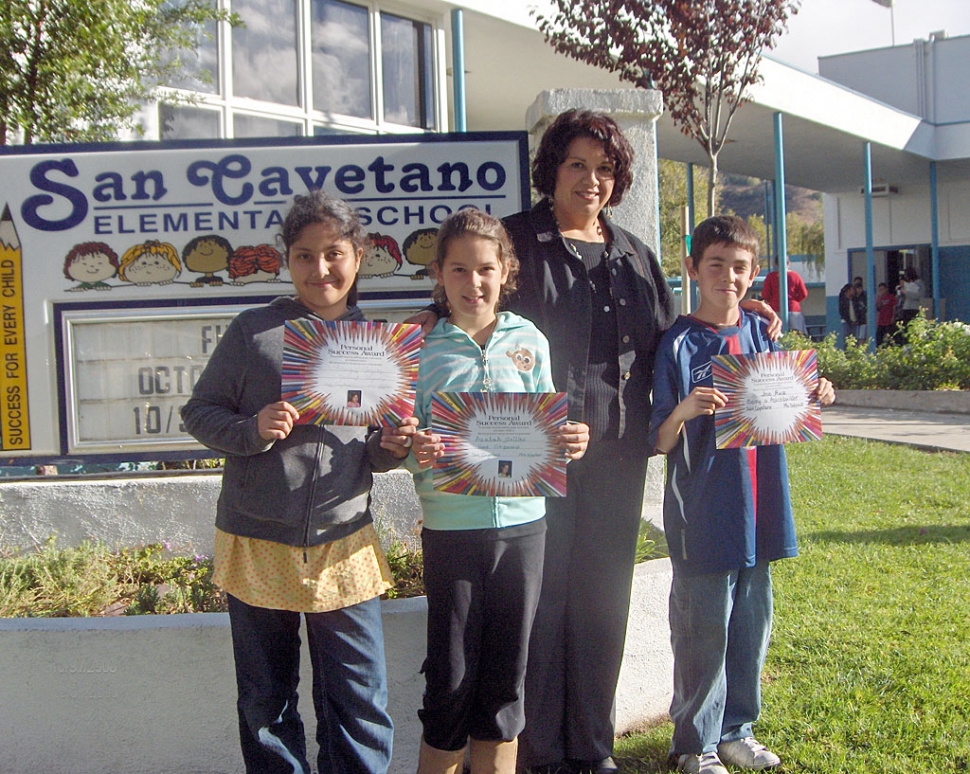 Peacebuilders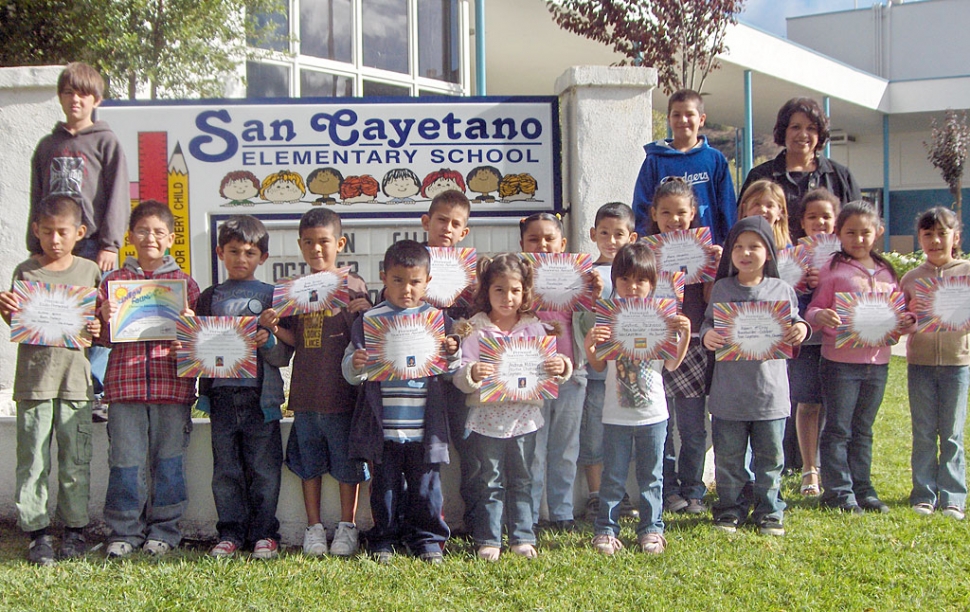 Peacebuilders
On Tuesday, November 4, 2008, San Cayetano School recognized good citizenship and character at their Peacebuilder Assembly for the month of November. Mrs.Tricia Gardias, Migrant Education Coordinator for Fillmore Unified School District, came to speak to the students about what a good citizen is and how being good citizens can help students in school and in their outside lives. Each teacher chose a student from his or her class whom showed excellent character and peace-building skills. Roman Torango and Ian Overton, the San Cayetano ASB President and Vice-President assisted Mrs.Gardias in handing out the Peacebuilder Awards. The Peacebuilders for November are:Andreah McElroy, Luis Angel Carrillo, Joe Rivas, Justine Pacheco, Jhovanny Contreras, Robert McElroy, Daniela Piceno, Joshua Hurtado Mendez, Anthony Villalobos, Kaylee Serna, Leslie Lemus, Johana Garcia, Marie Hernandez, Tori Villegas, Gustavo Valdez, Monique Gonzalez, Azubah Collins, Jose Ruiz, Jamie Chavez, Ruby Contreras, and Anissa Rhodes. Ian and Roman then announced to the students that the Rainbow Foundation is sponsoring the San Cayetano Character Counts Award of a $100.00 savings bond. Mrs.Gardias presented the Character Counts Award to a deserving third-grade student. Michael Fernadnez was chosen by the third grade teachers as a model of outstanding behavior and responsibility to the other students. To conclude the assembly, students were reminded to turn in their Perfect Attendance tickets. Each month all students who come to school, each day, on time, are given an orange raffle ticket. The students place their tickets in a box and one ticket is drawn. The student whose ticket is drawn is given a backpack full of supplies. Each month, the tickets will be put into a larger box that will be kept until the end of the year. In June, Mrs. Marholin, the principal, will draw from the tickets to give away two new bicycles. , Ty Wyand, Mrs. Chavez's class room 17, won the Perfect Attendance Award for November.