San Cayetano Peacebuilders Welcomes Mr. Todd Schieferle
March's San Cayetano Peacebuilders are shown with Fillmore Middle School principal Todd Schieferle.
By Gazette Staff Writer — Wednesday, March 18th, 2009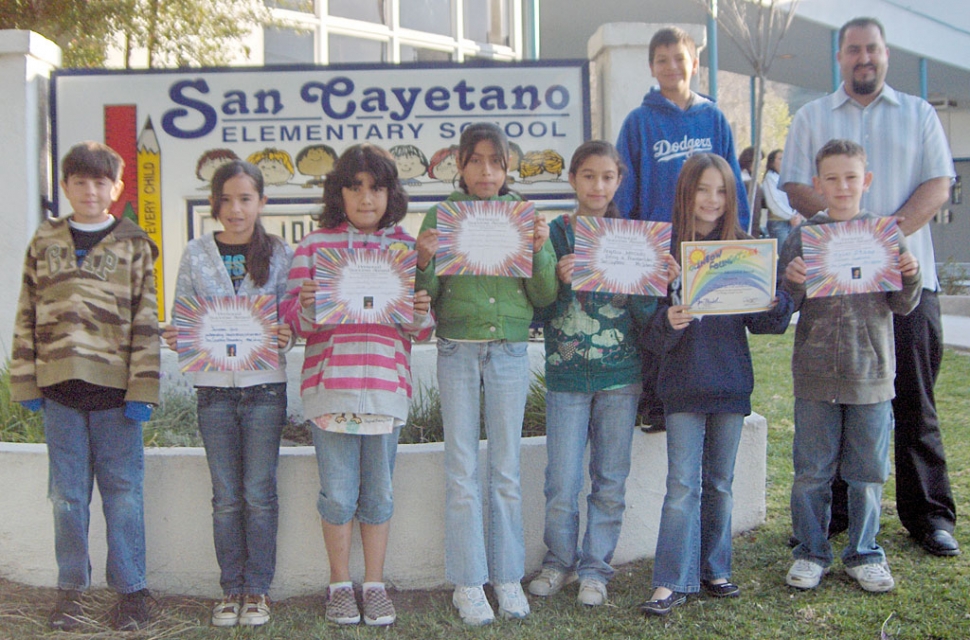 San Cayetano students show off their Personal Success Award certificates.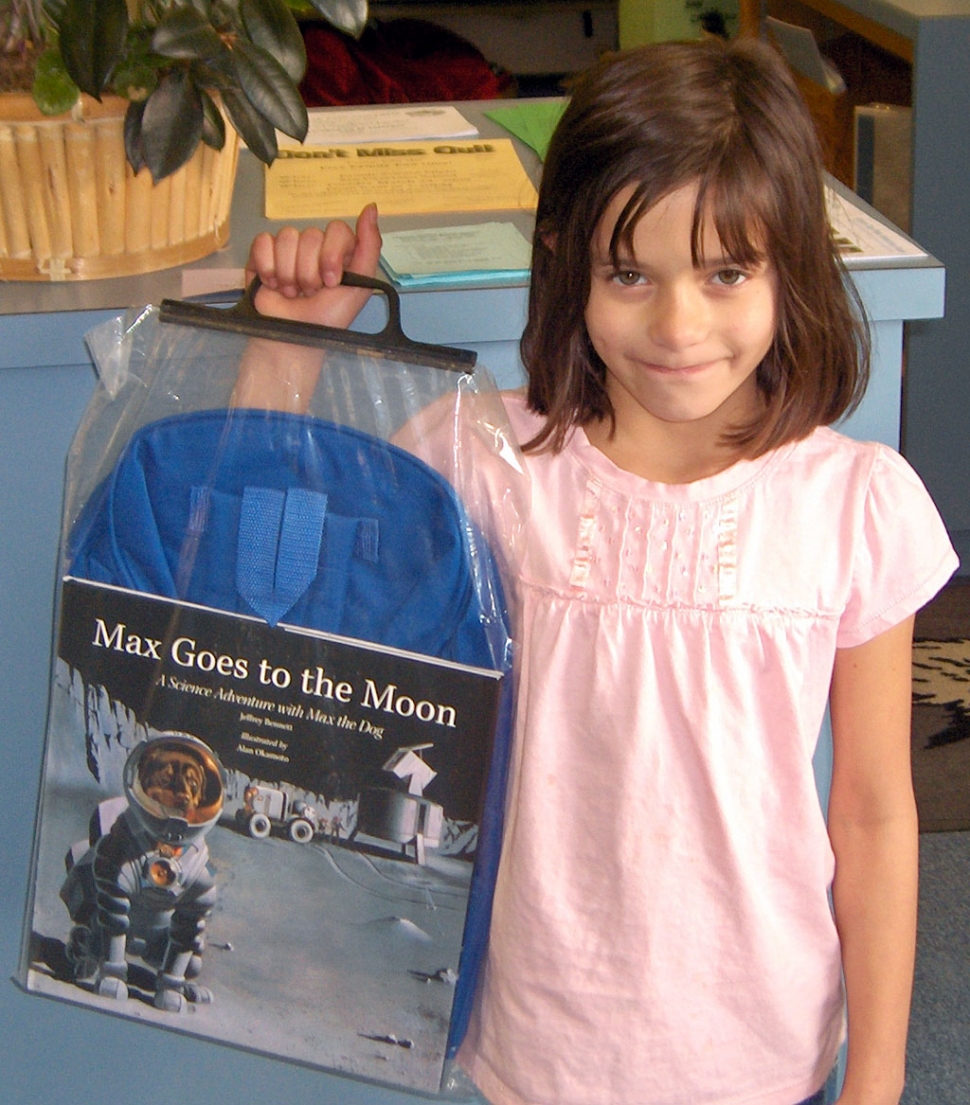 Miranda Vasquez won the Perfect Attendance Award for March.
On Tuesday, March 10, 2009, San Cayetano School recognized good citizenship and character at their Peacebuilder Assembly for the month of March. Mr. Todd Schieferle, principle of Fillmore Middle School, came to speak to the students about what a good citizen is and how being a good citizen can help not only the students, but others around them in their community. Roman Torango and Ian Overton, the San Cayetano ASB President and Vice-President assisted Mr.Schieferle in handing out the Peacebuilder certificates. The Peacebuilders for March are: Bailey Dietz, Soraya Negrete, Ray Thompson, Emma Ocegueda, Matthew Henschel, Jennifer Martinez, Mariah Garcia, Eva Vieyra Saldana, Trevor Scott, Shyleen Chavez, Alex Venegas, Jorge Hernandez, Joel Garza, Stephanie Magana, Arturo Garcia, Anabel Herrera,Tyler Stump, Sandra Gonzalez, Abby Sanchez, and Angelica Mercado. At the upper grade assembly, Roman then announced to the students that the Rainbow Foundation is sponsoring the San Cayetano Character Counts Award of a $100.00 savings bond. Sara Uridel, was chosen by the fourth grade teachers as a model of outstanding behavior, responsibility, and kindness to the other students. She was recognized with a certificate and the savings bond. To conclude the assembly, Ian reminded the students to turn in their Perfect Attendance tickets. Each month all students who come to school, each day, on time, are given an orange raffle ticket. The students place their tickets in a box and one ticket is drawn. The student whose ticket is drawn is given a backpack full of supplies. Each month, the tickets will be put into a larger box that will be kept until the end of the year. In June, Mrs. Marholin, the principal, will draw from the tickets to give away two new bicycles. Miranda Vasquez won the Perfect Attendance Award for March.