San Cayetano Elementary School Spelling Bee Winners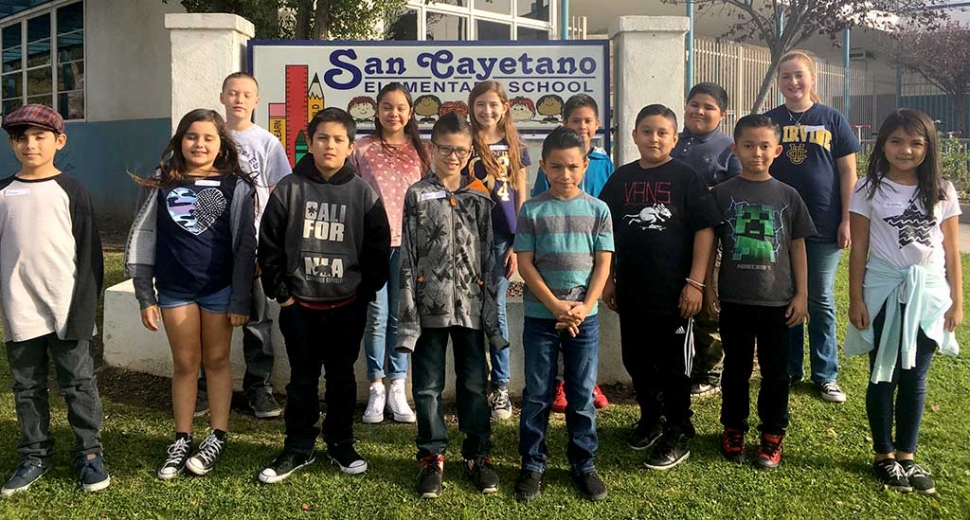 Pictured above are San Cayetano Elementary 3rd - 5th grade students who participated in the this year's school Spelling Bee which took place Monday, January 29th. 3rd grade students: Saul Fraga-Sandoval, Kamila Maldonado, Paul Pacheco, Ricardo Quilo, Sienna Altamirano, Luis Navarro. 4th grade students: Giovanni Alcala, Jose Alcarez, Emma Victor, Jesse Cavazos, Jirhet Cruz, Jonas Ramirez. 5th grade students: Nadia Palazuelos, Diana Santa Rosa, Presley McLain, Nolan McKeen.
By Tricia Gradias — Wednesday, January 31st, 2018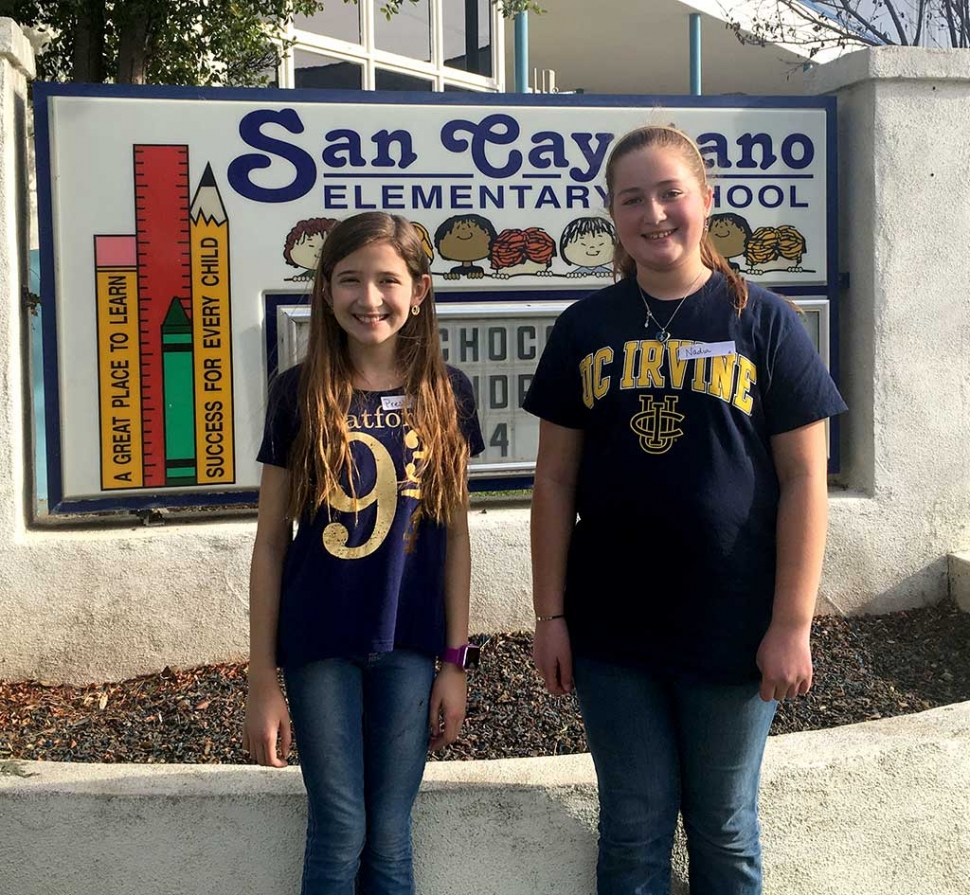 (l-r) are 2nd place runner up Presley McLain and 1st place winner Nadia Palazuelos, who will compete at the Ventura County Spelling Bee Final in March.
Congratulations to all San Cayetano 3rd -5th grade students who were eligible to participate in the school Spelling Bee, which was held Monday, January 29th. After several elimination rounds the final contestant standing to represent San Cayetano is 5th grade 1st place was winner Nadia Palazuelos. Our 2nd place runner up was Presley McLain. Nadia will move on to the next round to compete at the County level. The Ventura County Spelling Bee final will be held from 8:30 a.m. to 4:00 p.m. on March 3, 2018, at California State University Channel Islands. The county champion will fly to Washington, D.C. to compete in the National Spelling Bee.
Submitted by Tricia Gradias, Principal, San Cayetano School.