Princeton Review Names CI a "Green College"
By Gazette Staff Writer — Monday, April 21st, 2014
CI is one of 332 out of the nation's 4,300 colleges and universities to earn kudos for sustainability; honor coincides with campus Earth Day celebration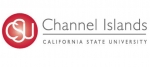 California State University Channel Islands
Camarillo, CA - The Princeton Review has named CSU Channel Islands (CI) one of the nation's most environmentally responsible "green" universities in its "Guide to Green Colleges," released Thursday, April 17. The recognition adds to other environmental accolades for the University on the eve of the worldwide and campus celebration of Earth Day on April 22.
CI is one of 332 institutions recognized in the guide for its noteworthy achievements to integrate sustainability into its campus, classrooms and community. To produce the book, The Princeton Review partnered with the U.S. Green Building Council to survey roughly 2,000 of the nation's 4,300 colleges. Of the 832 campuses that responded, 332 demonstrated practices that distinguished them as "green."
The study responds to a growing interest among students in attending colleges that practice, teach and support environmentally responsible choices. In a 2013 Princeton Review survey of nearly 10,000 college applicants, 62 percent said a college's environmental commitment was important.
The "Guide to Green Colleges" lauds CI for utilizing its natural campus setting to engage students and faculty in study of how environmental issues interact with social, economic and societal issues. More than 65 percent of CI students take sustainability related courses. In addition, the guide commends CI for its efforts to purchase local food, significantly reduce water and energy consumption, boost recycling rates, and promote biking, carpooling and sustainable living among students and employees.
"We are proud to be recognized as a sustainable campus and to have an active community of students, faculty and staff constantly seeking to improve our environmental impact," said CI President Richard R. Rush. "Preparing our students to be good stewards of our planet is a priority from the top down and is integrated into everything we do – from our building and resource management practices to our academic and co-curricular programs."
The Princeton Review's recognition adds to several recent "green" honors for the CI campus. It's one of only 200 campuses to be named a "Tree Campus USA" by the national Arbor Day Foundation two years in a row and also earned a "silver" rating from the Association for the Advancement of Sustainability in Higher Education's STARS program, placing it in an elite group of colleges noted for environmentally friendly practices.
Sustainability is one of CI's core strategic goals. The 1,200-acre campus has been carefully planned to preserve open space, conserve natural resources, minimize waste, and significantly involve students and staff as partners in the effort. Examples of recent sustainability accomplishments by the University and its students include:
• A Community Composting Center, established by the Green Generation student environmental club to convert 100% of campus green waste into organic fertilizer.
• Hydration Stations – 16 filtered water stations on campus that promote use of reusable water bottles (estimated to have eliminated the use of over 26,000 plastic water bottles since February 2013).
• GreenScreens – digital screens throughout campus that promote CI sustainability topics and awareness to students and staff.
• Roof gardens that turn campus rooftops into green space providing temperature control, rainwater management, agricultural and ecological lab opportunities, and attractive places for relaxing and learning.
• Rain barrel systems to make better use of reclaimed water.
• 63% recycling rate.
• 28% energy savings over the past two years.
• 100% of campus irrigation through reclaimed water.
• 40% reduction in potable water consumption, including 40,000 gallons of water a year saved as a result of waterless urinals and low-flow fixtures.
• 700 new trees planted in the past year.
The Princeton Review's recognition comes as CI prepares to hold its third annual Earth Extravaganza on Tuesday, April 22, from 1 to 4 p.m. on the Central Mall. The free, public event invites the campus and community to celebrate Earth Day with "green" festivities, speakers, music, demonstrations, information booths, vendors, and service opportunities. CI holds a week-long observance which also includes environmentally themed films, a campus E-Waste recycling day, and opportunities for volunteers to plant flowers and help restore natural habitats.
With such efforts, The Princeton Review guide acknowledges that CI is ahead of the national curve among universities in its commitment to sustainability.
"The green initiatives of these institutions enhance students' academic experience and quality of life in ways that truly merit recognition," the report notes. "All of the schools in this guide, whether or not they are profiled in our annual Best Colleges book, are exemplary institutions that address the balance of people, planet, and prosperity in fascinating ways."
View The Princeton Review's "Guide to Green Colleges" at http://centerforgreenschools.org/greenguide.aspx. For more information on CI's sustainability programs, visit http://www.csuci.edu/sustainability/.
About California State University Channel Islands
CSU Channel Islands (CI) is the only four-year, public university in Ventura County and is known for its interdisciplinary, multicultural and international perspectives, and its emphasis on experiential and service learning. CI's strong academic programs focus on business, sciences, liberal studies, teaching credentials, and innovative master's degrees. Students benefit from individual attention, up-to-date technology, and classroom instruction augmented by outstanding faculty research. CI has been designated by the U.S. Department of Education as a Hispanic-Serving Institution and is committed to serving students of all backgrounds from the region and beyond. Connect with and learn more about CI by visiting CI's Social Media.