Piru Science Camp Success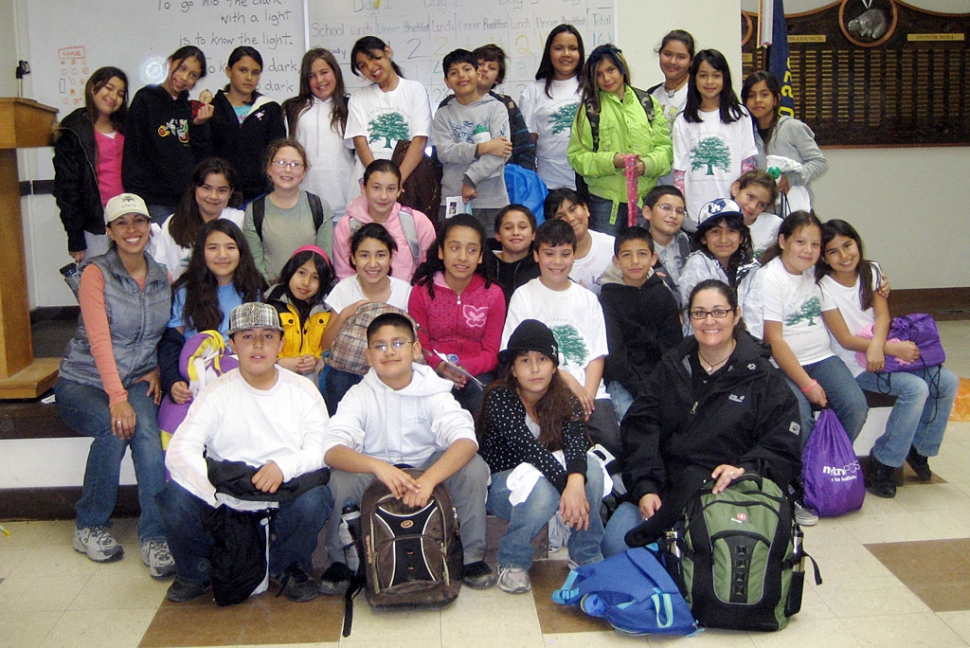 Mrs. Silva and Miss Cornejo at The Outdoor School with the 5th graders who went camping.
By Gazette Staff Writer — Wednesday, February 4th, 2009
By Claudia Cornejo and Delia Silva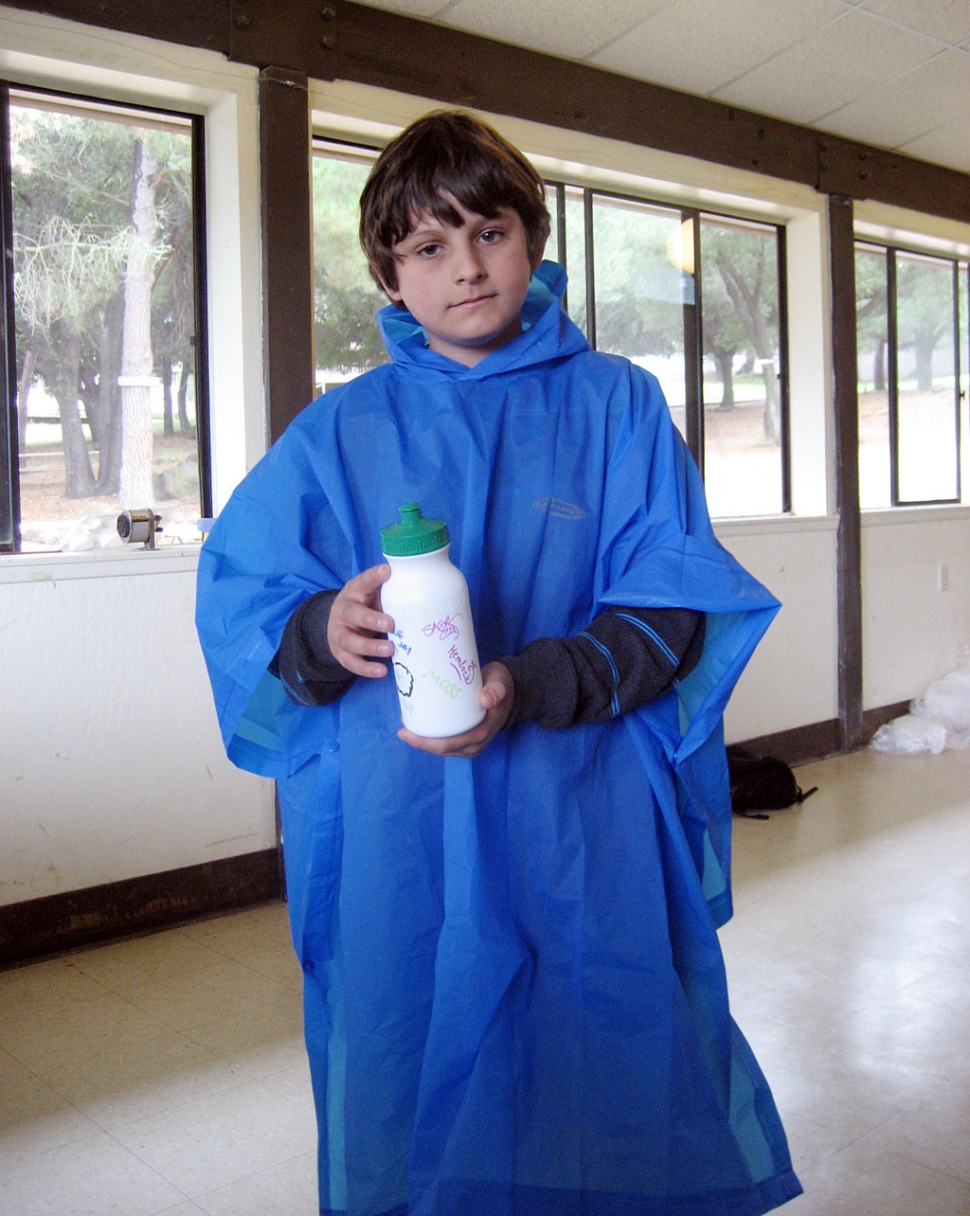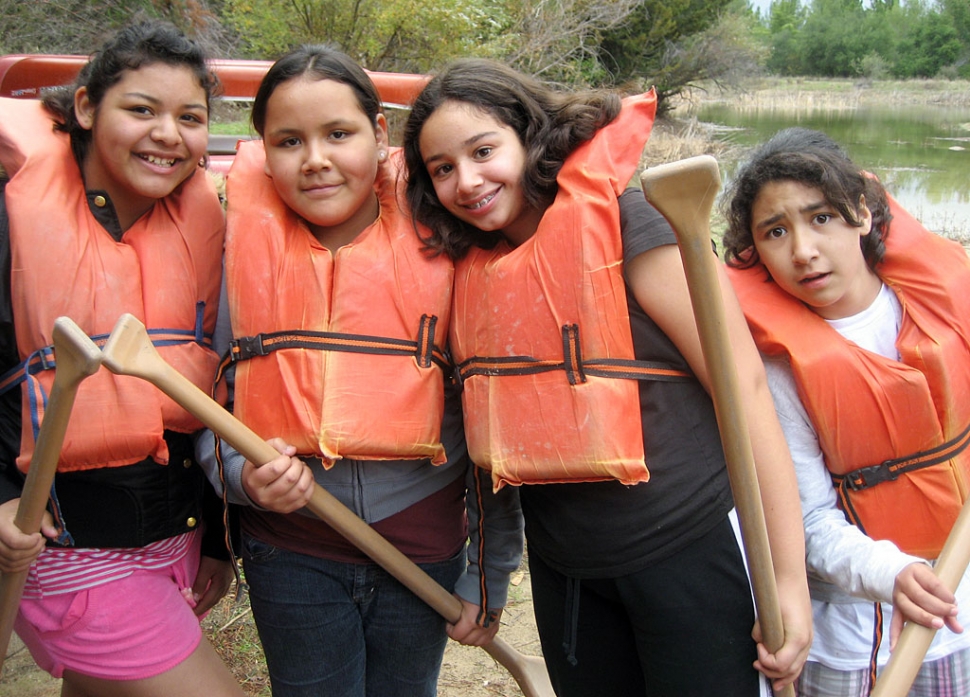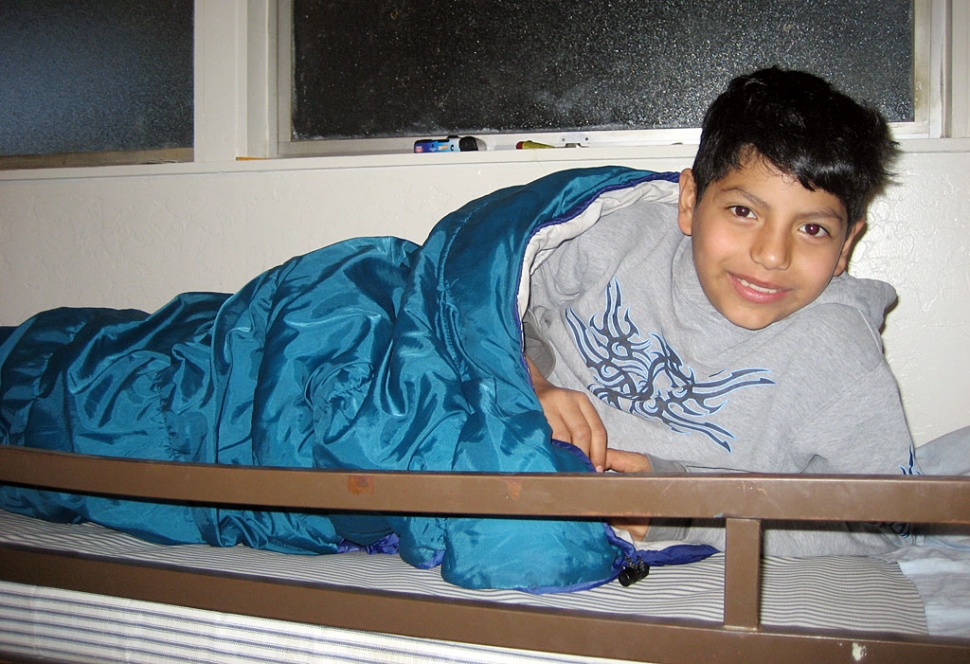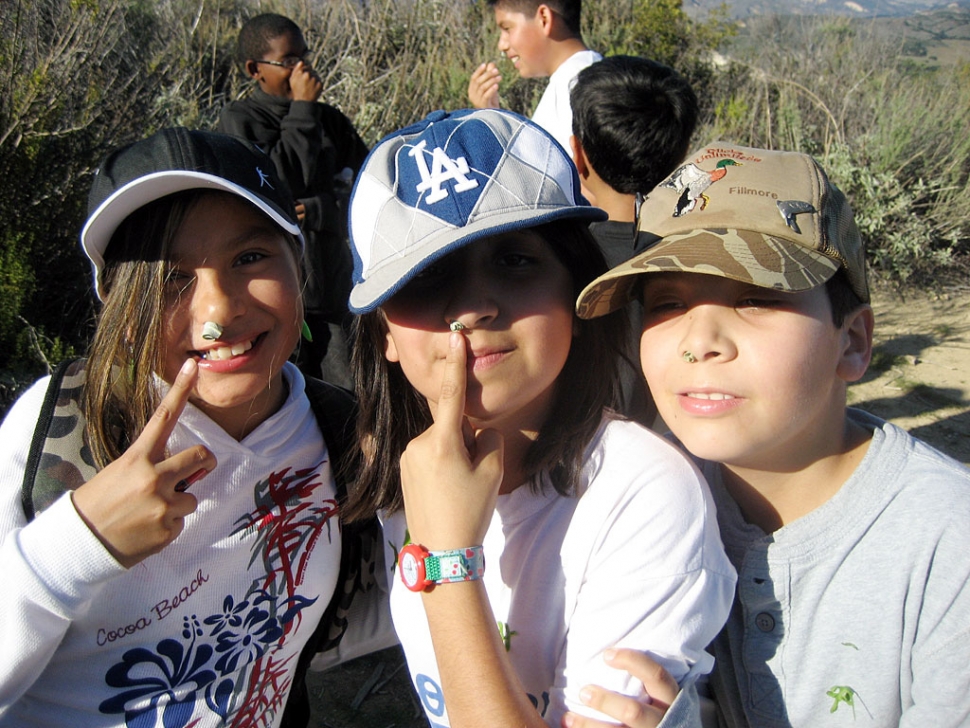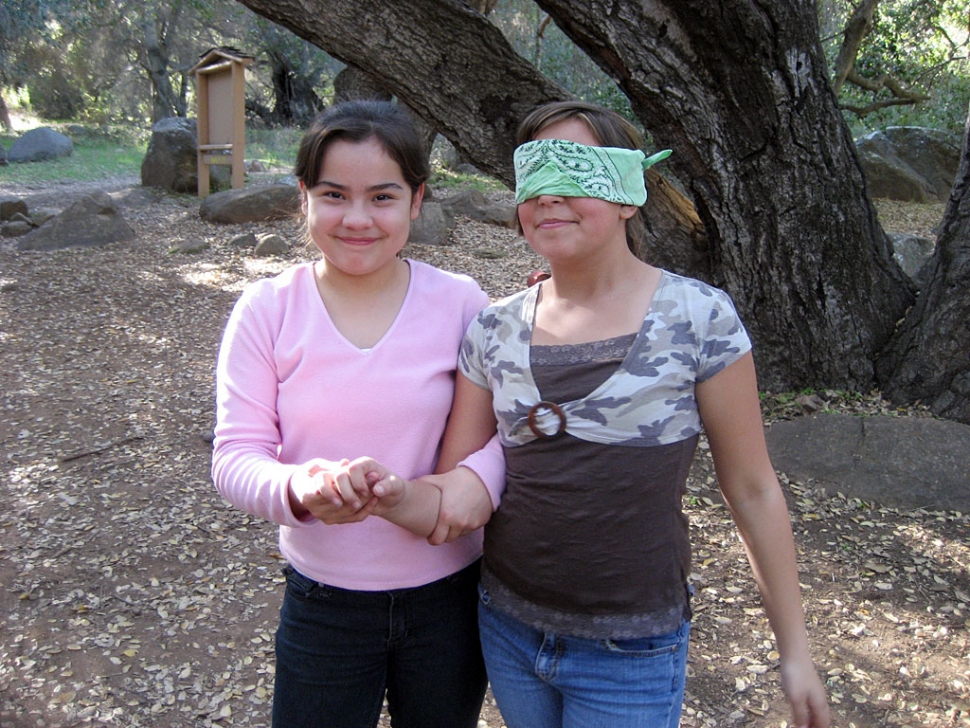 Thanks to the hard work of our family, friends and community, the 5th graders from Piru Elementary School went to The Outdoor School at Rancho Alegre this past January. After months of fundraising and waiting, we did it!
As teachers, our goal was to enrich the lives of our students by enabling them to develop their sense of the environment and community, many whom have never gone to summer camp, much less spent a night away from home. Through The Outdoor School, they were able to meet students from other Ventura county schools, go on hikes as long as 9 miles, use a bow and arrow, row a boat in a lake, sing camp fire songs, sleep in cabins, learn the ways of the Chumash, understand how fossils are formed, learn which plants are safe to eat, witness constellations, work together to solve problems, and most of all, try things they've never tried before.
While we were at camp, we received visits from Fillmore Police Chief Tim Hagel, some Rotary members, a school board member, as well as our principal, Richard Durborow. They were able to see our students at lunch, and even some of them volunteering to wash dishes in the kitchen!
When asked to share some thoughts about their experiences, here's what some of the campers said: 1. "I wish I could go again." – Jatziri R. 2. "If you go camping, it will be fun for you." - Laura A. 3. "I think everyone needs to go to camp." – Lupe A. 4. "Camp was exciting." – Mirella M. 5. "I made a bunch of new friends." Gaby A. 6. "I even made tea on our plant hike." – Steven O. 7. "One of the activities was boating. It was really fun splashing water all over." – Angeles E. 8. "I learned more about Science when we went on hikes. We learned about plants and animals." – Veronica J. 9. "It's so fun to sleep in cabins with kids from different schools." – Kimberly V. 10. "I really liked to go camping, I really learned a lot." – Vanessa O. 11. "We got to learn the most important thing in nature is connections." – Keylee T. 12. "I learned how to tell what poison oak is." – John L. 13. "Camp was fun because I got to meet new people." – Desiree G. 14. "I was very happy to go because that was the first time I went to camp and I worked very hard to go." – Justinne L. 15. "We had fun on our hikes." – Cheyenne A. 16. "I liked it when I dissected a squid." – Jose R. 17. "Camp was so meaningful to me because I made lots of friends and I had lots of fun." – Lindsey G. 18. "I went on the nine mile hike. Once I got to the top of the mountain it was really windy but so much fun and the view was beautiful." – Marisela C. 19. "The special activites were so awesome, I couldn't choose." – Curtis P. 20. "I really had fun. I did the Waterfall Hike and did something called The Polar Bear Club. It's when you can be under the waterfall for 20 seconds." – Julyan R. 21. "I learned a lot about Science and won the Star Camper Award." – Jennie G. 22. "Kids should go to camp because you'll be having fun and doing school work too." – Adriana N. 23. "I think camp is better than regular school because you learn in a fun way." – Juan S. 24."It made me a better person and respect the environment more." – Tatem F. 25. "The 5th graders thank everyone that helped us go to camp at The Outdoor School at Rancho Alegre." – Jackie T.
Many thanks go out to everyone that helped us get there: Friends of Piru, El Pescador Restaurant, La Verne Nursery, Fillmore Police Chief Tim Hagel, Fillmore Police Station, Cops Running for Charity, Fillmore Sunrise Rotary, Fillmore Noon-time Rotary, Piru Neighborhood Council, and Piru Parks and Recreation Council. Your belief in our goal made it all possible. The seeds we planted that week will grow in our students for many years to come.