Piru School Jumps into National Nutrition Month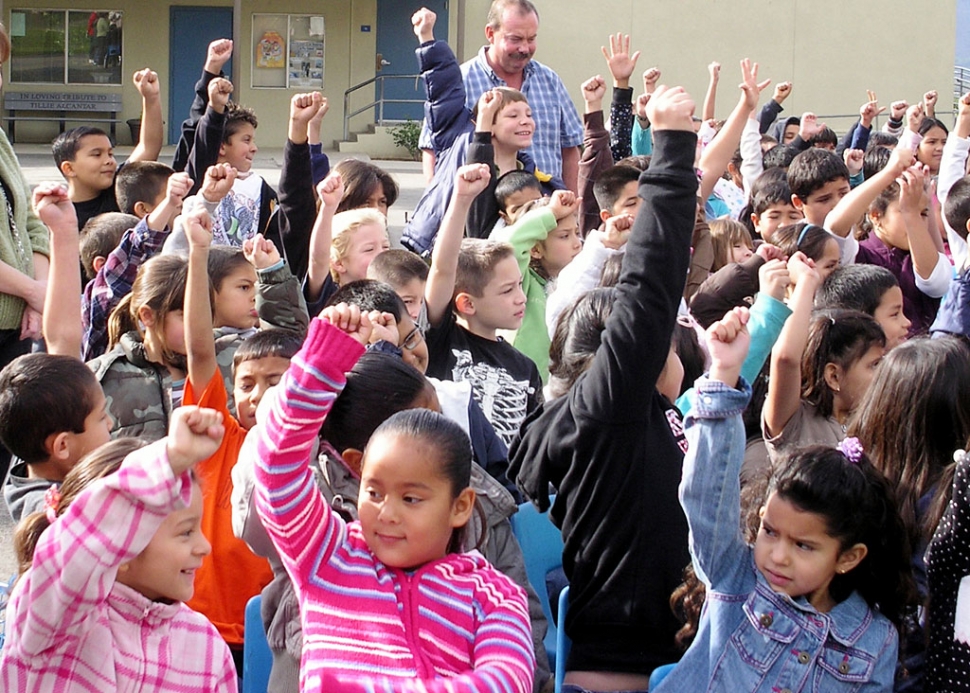 Piru students pump fists to simulate heart beats.
By Gazette Staff Writer — Wednesday, March 4th, 2009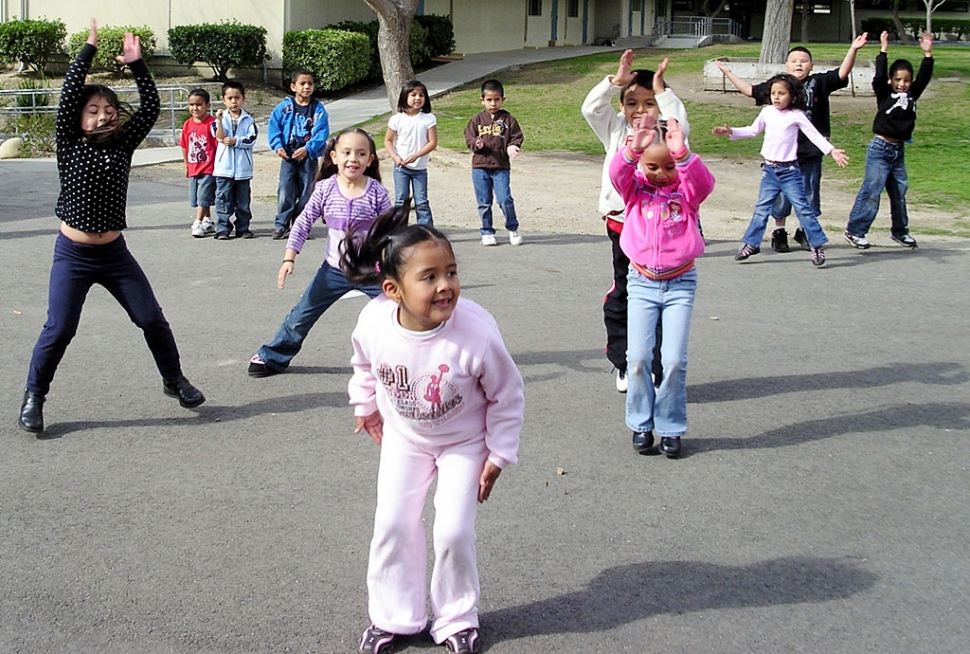 Marlene Garcia, Jasmine Vasquez, Xochitl Ruiz, Yulizza Aguilar and Jovanny Figueroa lead the Kindergarteners in jumping jacks.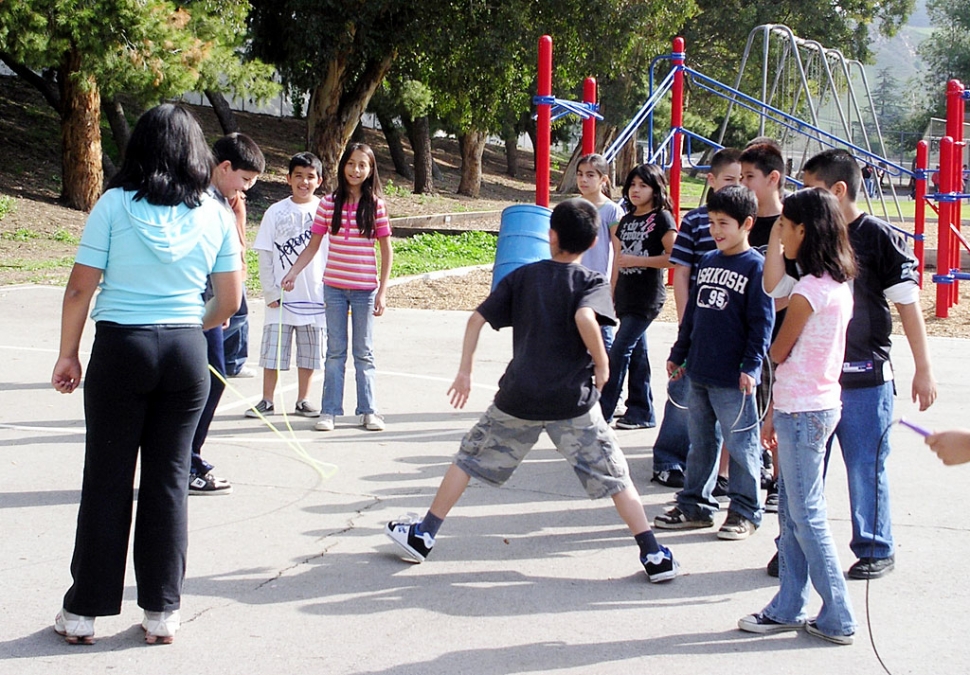 Fourth grade students take turns jumping rope.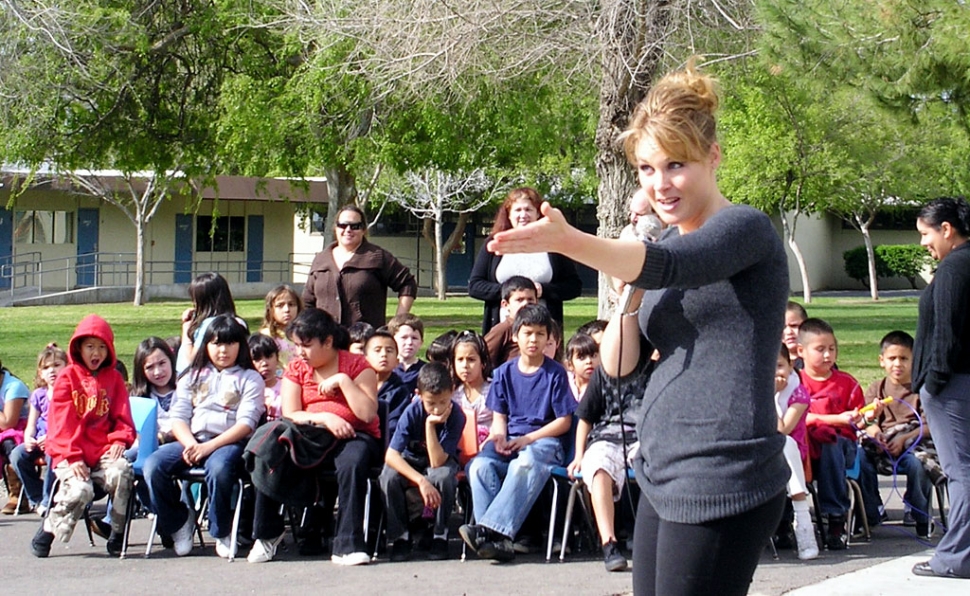 Sheri Smith from the American Heart Association encourages students to eat healthy foods.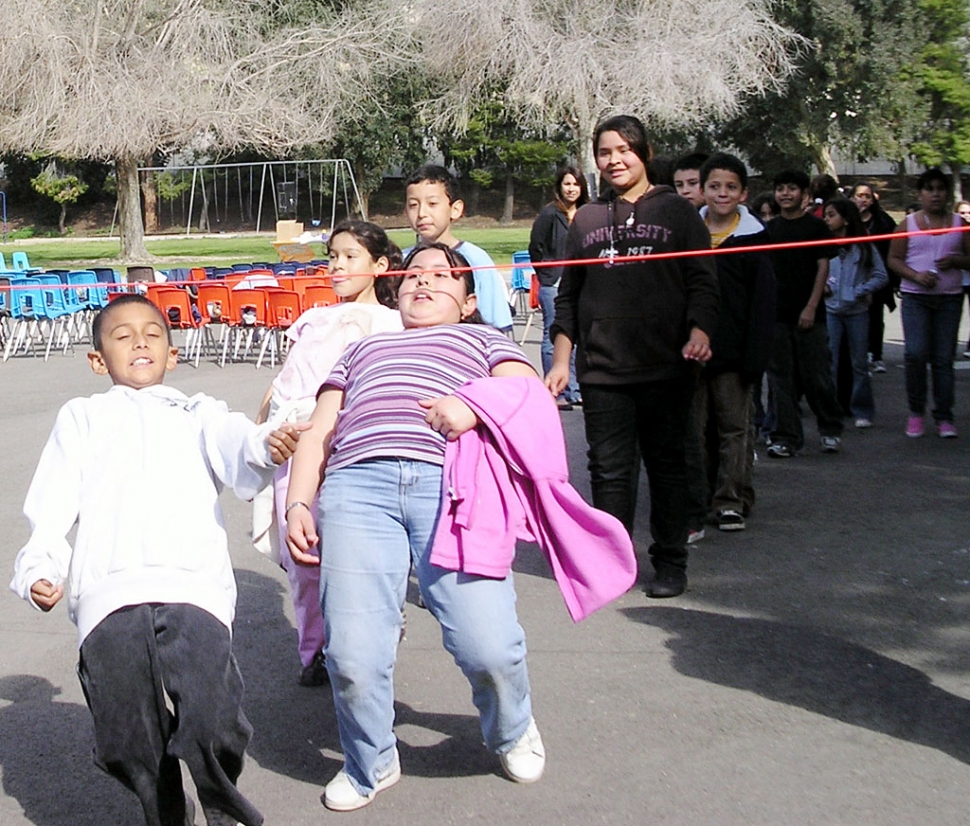 Fifth grade students wait in line to see how low they can go.
Piru School got a 'jump start' on March's National Nutrition Month last week. Sheri Smith, a representative from the American Heart Association, arrived at Piru School bringing rump rope activities and enthusiasm to promote Jump Rope for Heart. Jump Rope for Heart is a national educational fund-raising program that is sponsored by the American Heart Association and the American Alliance for Health, Physical Education, Recreation and Dance (AAHPERD). Funds raised will support lifesaving heart and stroke research while teaching students the value of community service.
First, Piru students participated in a discussion on how their heart works and the value of healthy eating habits. Then the entire school participated in center rotations that included jumping rope, jumping jacks, jumping relays and the Limbo. Sheri not only got hearts pumping but challenged Piru students to eat right and skip soda and chips for the month of March.
Students who accept the challenge and succeed will have their names placed in a drawing. A Barnes and Noble gift certificate awaits the healthy winner.