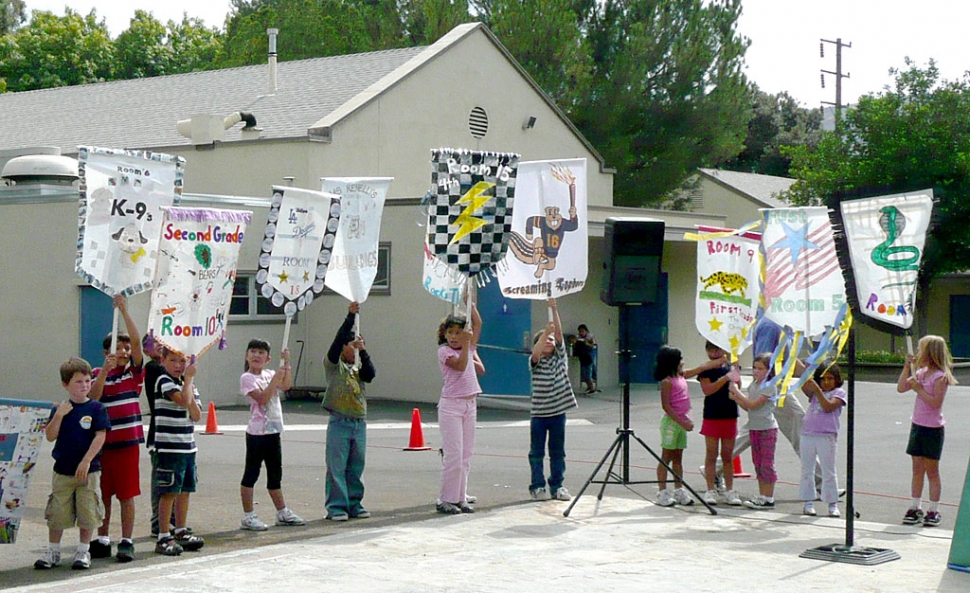 (Above) Opening Ceremony with class banners of the Piru Elementary Olympics. "Citius, Altius, Fortius," last week the Olympic Motto came to life for students at Piru Elementary as they reached for "swifter, higher, and stronger" achievements in their school Olympics. After practicing at lunch recess for weeks at their Olympic Training Center the student athletes were ready to meet the competition. The Games began with a grand procession of classes around the athletic field to the Opening Ceremonies. While their class banners proclaimed their class' presence students were welcomed to the competition in the spirit of the Olympics. Following the lighting of the Olympic flame the opening day competition began. To classmate cheers athletes pulled with all their strength in the tug-of-war competition and later ran swiftly in a shortened marathon. Winners were awarded "Olympic" medals for their success. Throughout the week at lunch recess the competition continued when grade levels vied for soccer medals. Piru's Olympic Games culminated Friday afternoon as individual students and teams gave their best as they struggled for success in long jump, shot put, jump rope, hula hoop, Frisbee throw, and running relay. As the games drew to a close every student had an opportunity to compete to the encouragement of his or her classmates. And, Piru Elementary School echoed with the pleasure of its students.
By Gazette Staff Writer — Wednesday, October 8th, 2008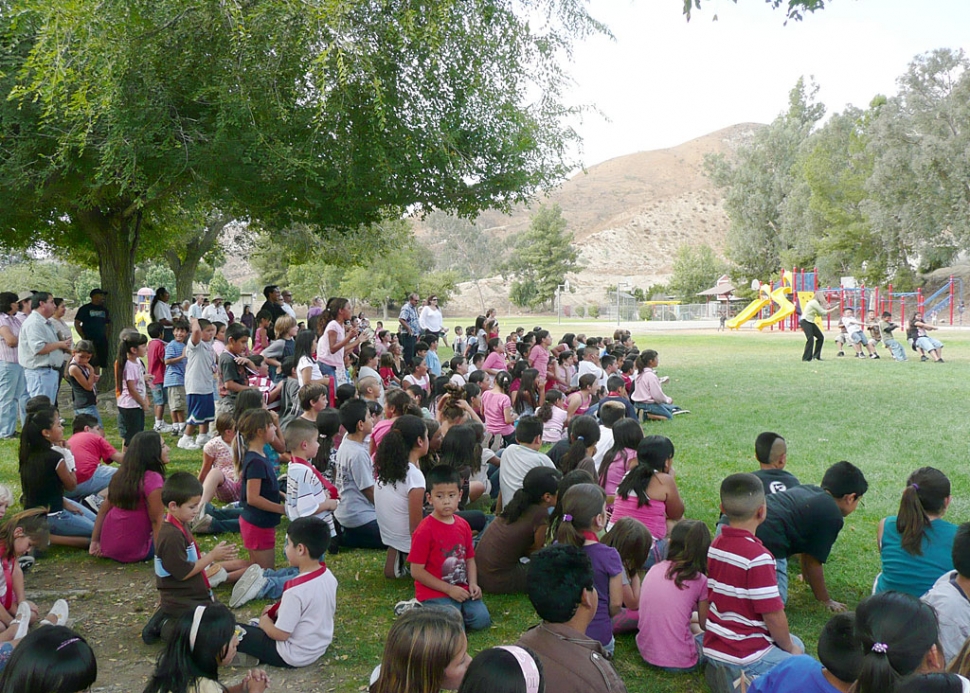 Piru students enjoy tug-of-war competition.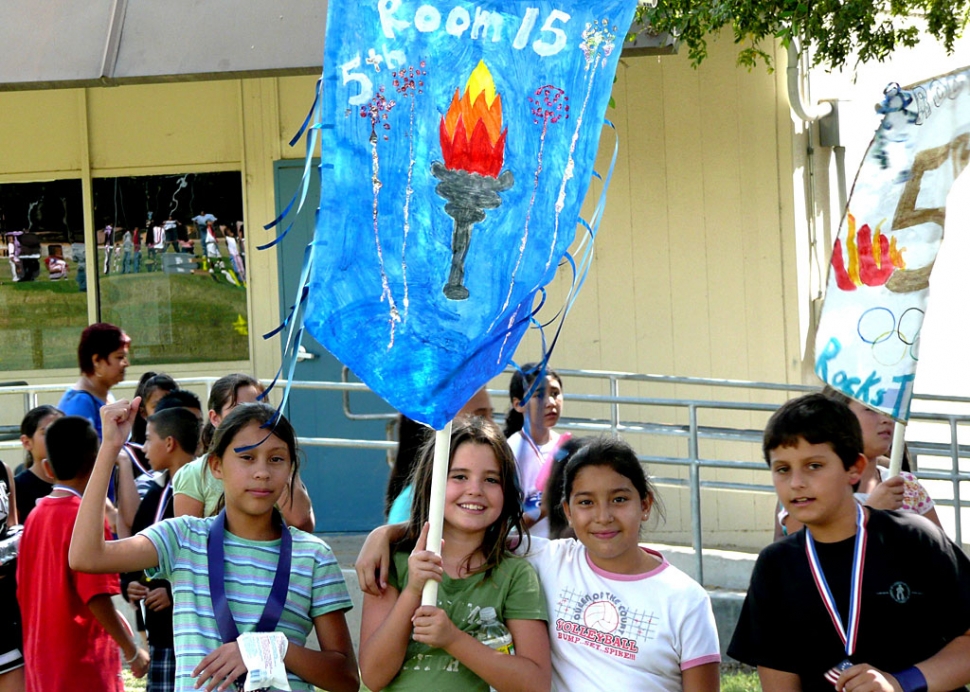 Fifth grade competitors and friends.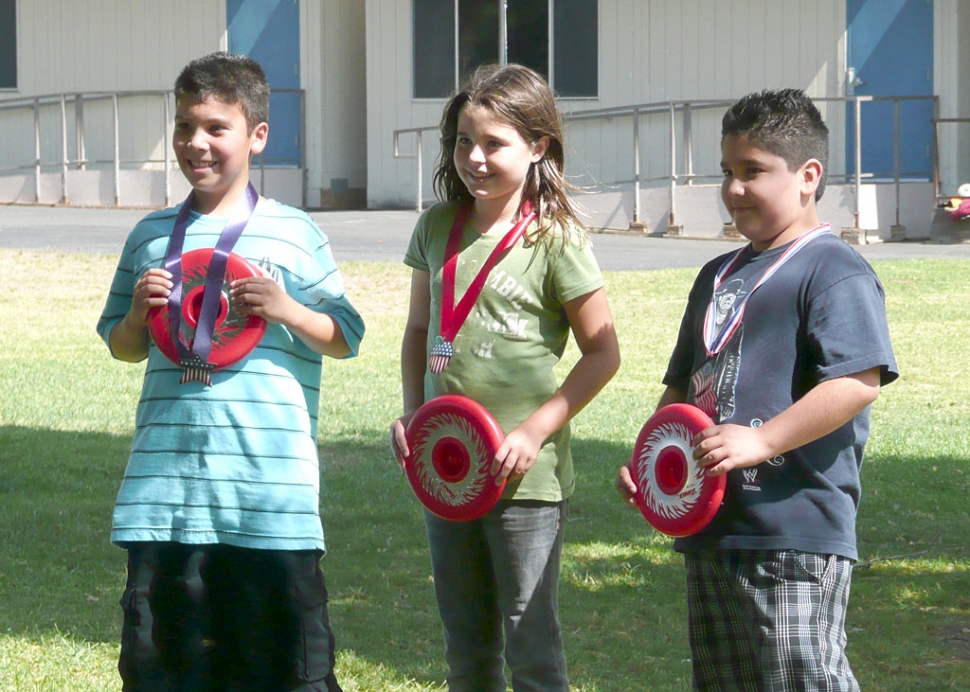 Fifth grade Frisbee champs.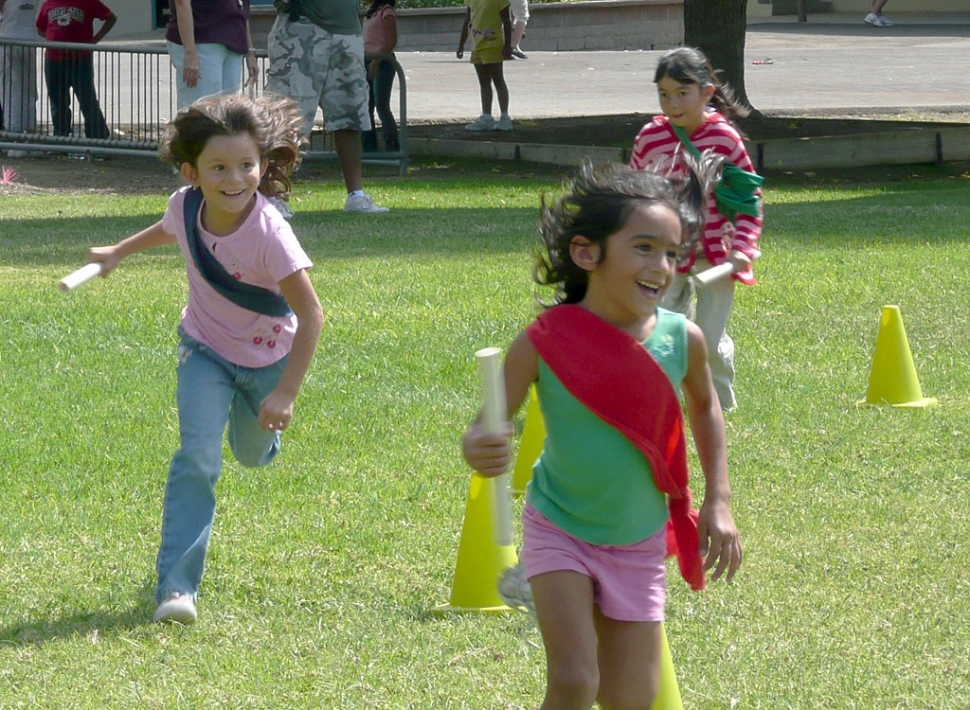 First grade girl relay.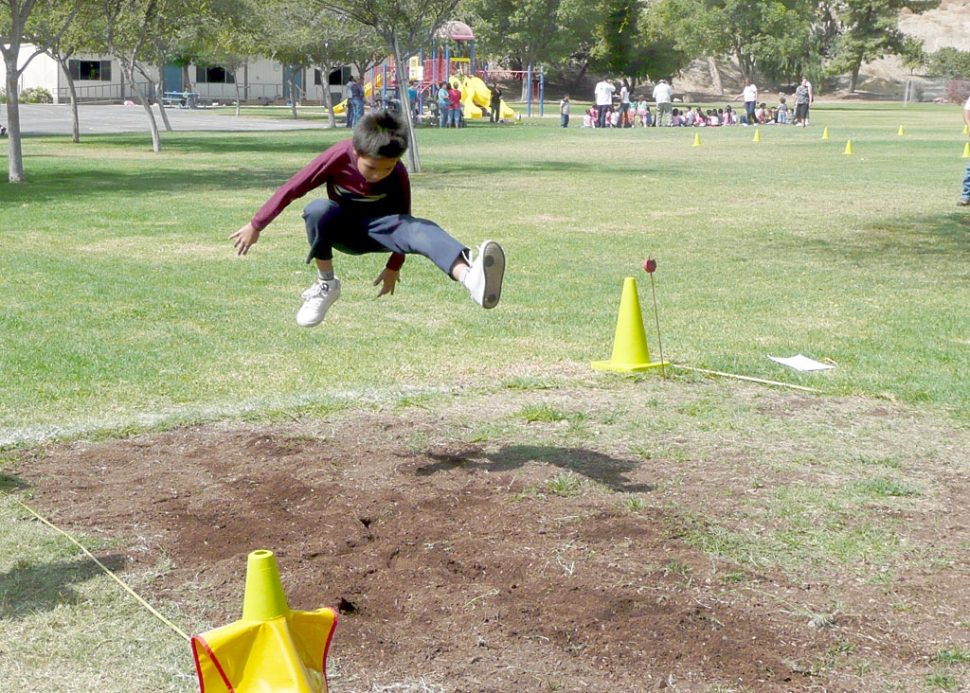 Ivan Zepeda, long jump champ.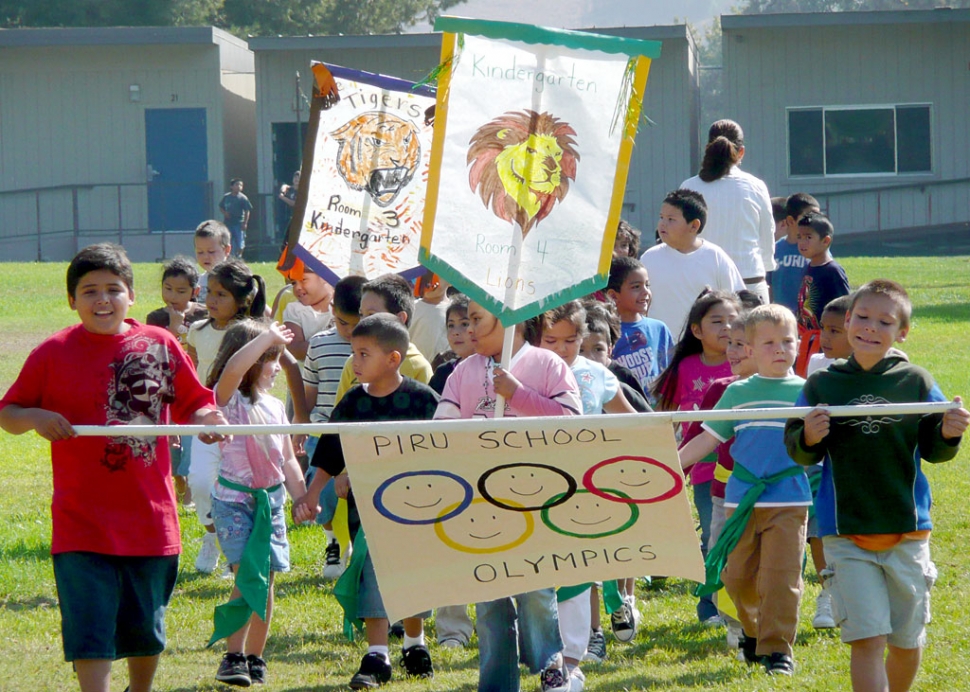 Kindergarten procession.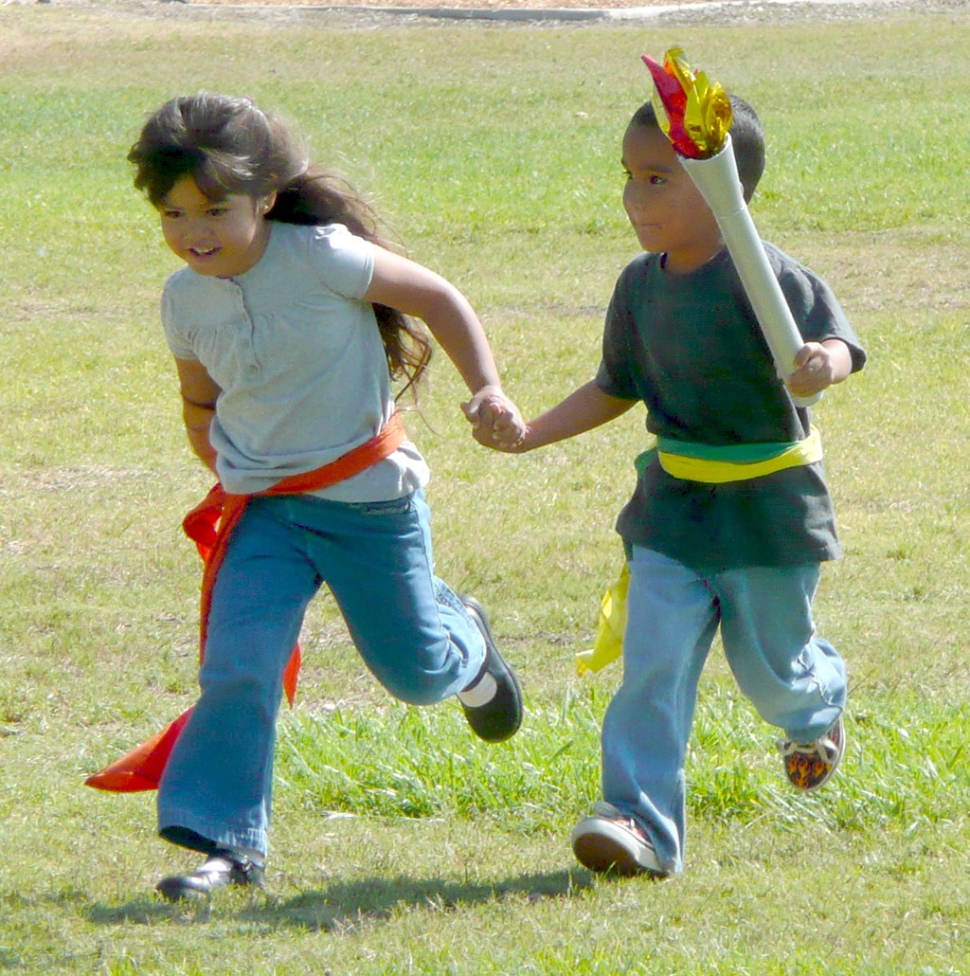 Kindergarten torch bearers, Kimberly Ruiz and Ronnie Alcozar.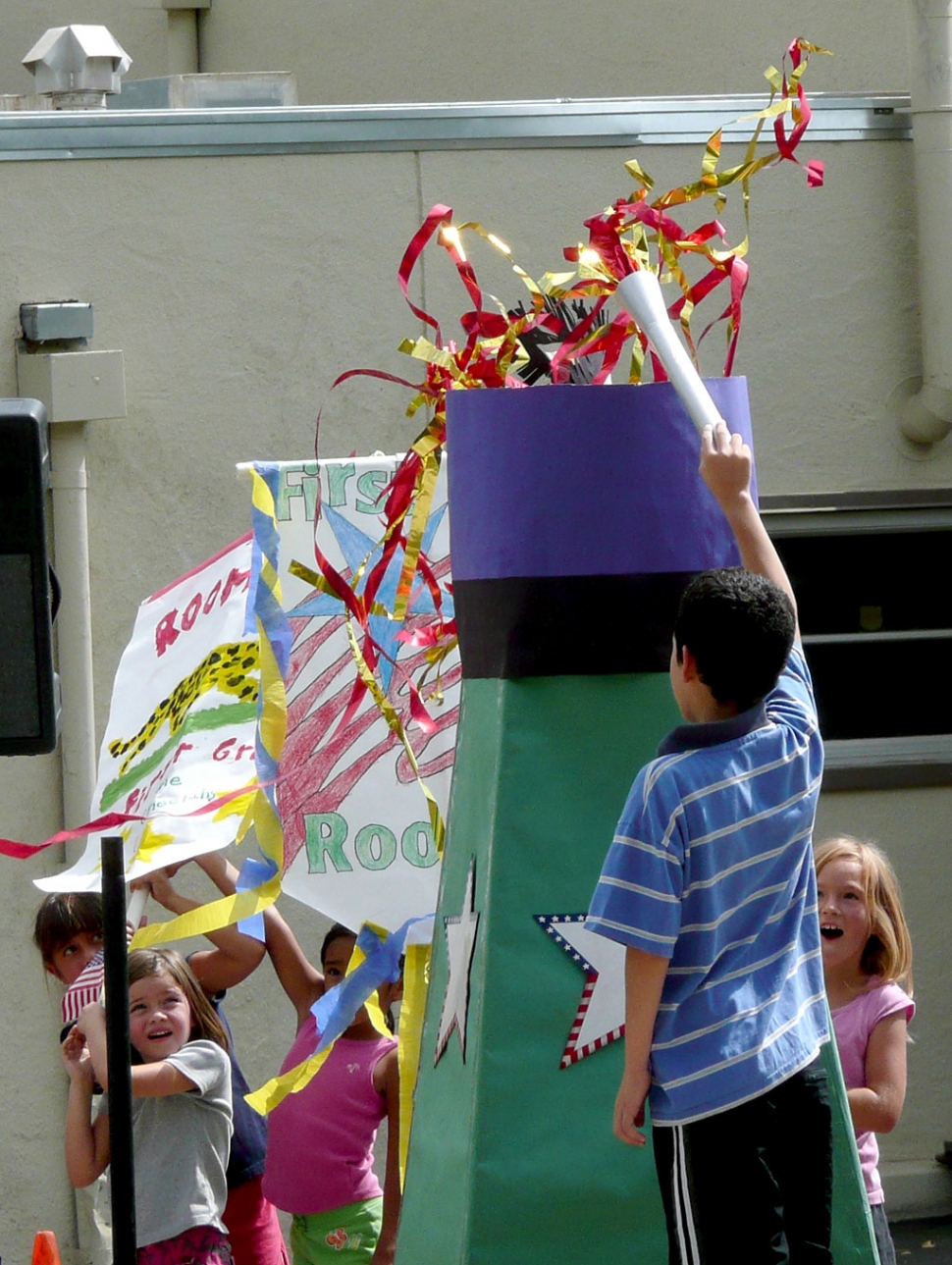 Lighting of the Olympic flame.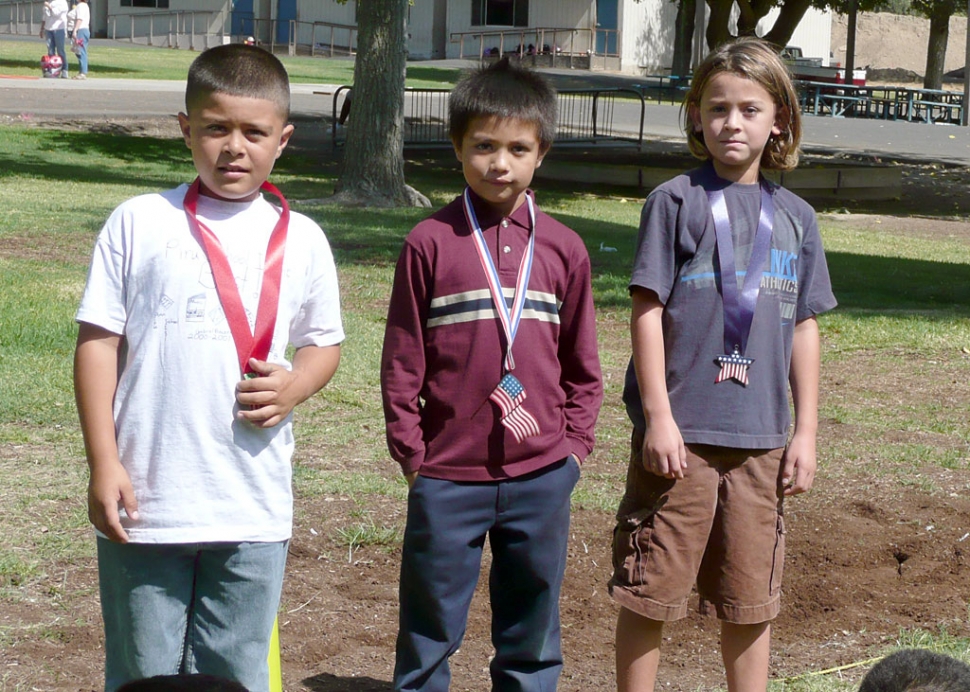 Third grade long jump medalists.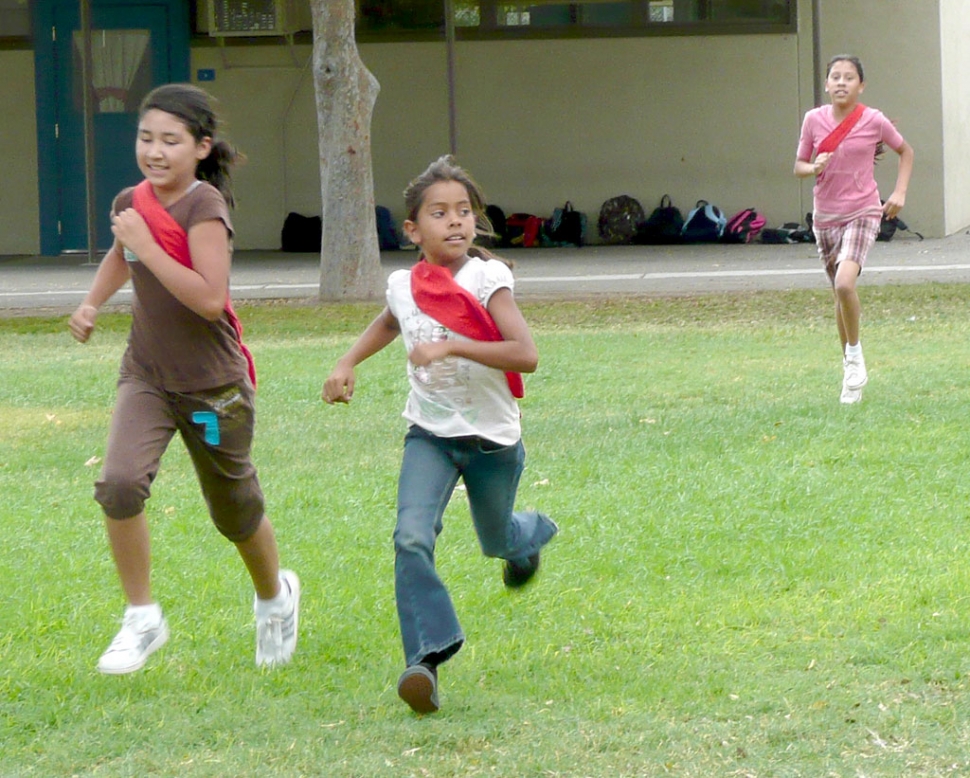 Fifth grade Marathon runners.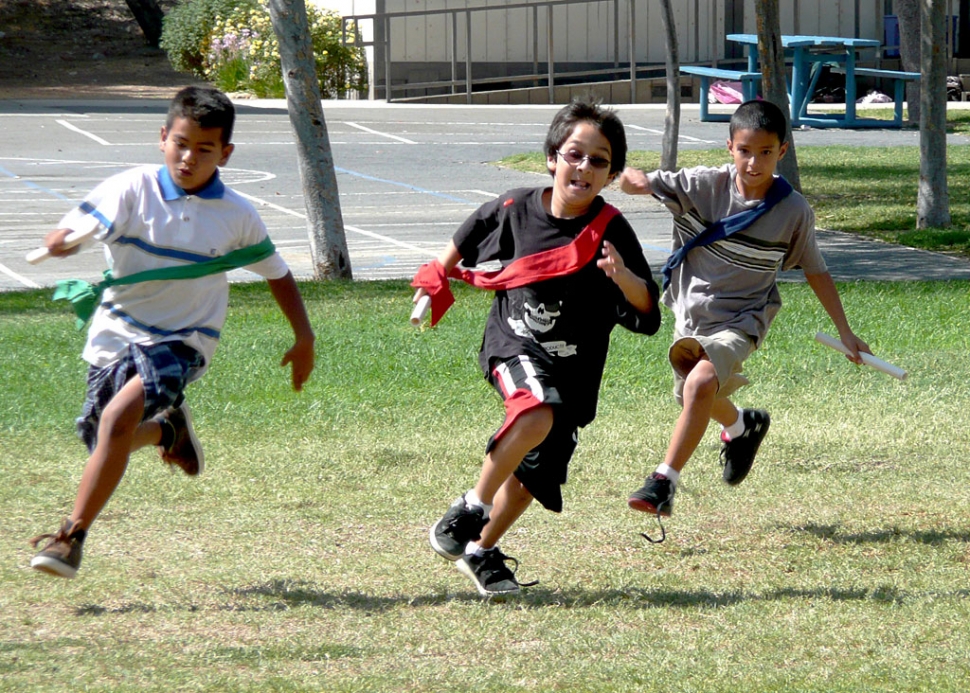 Third grade relay.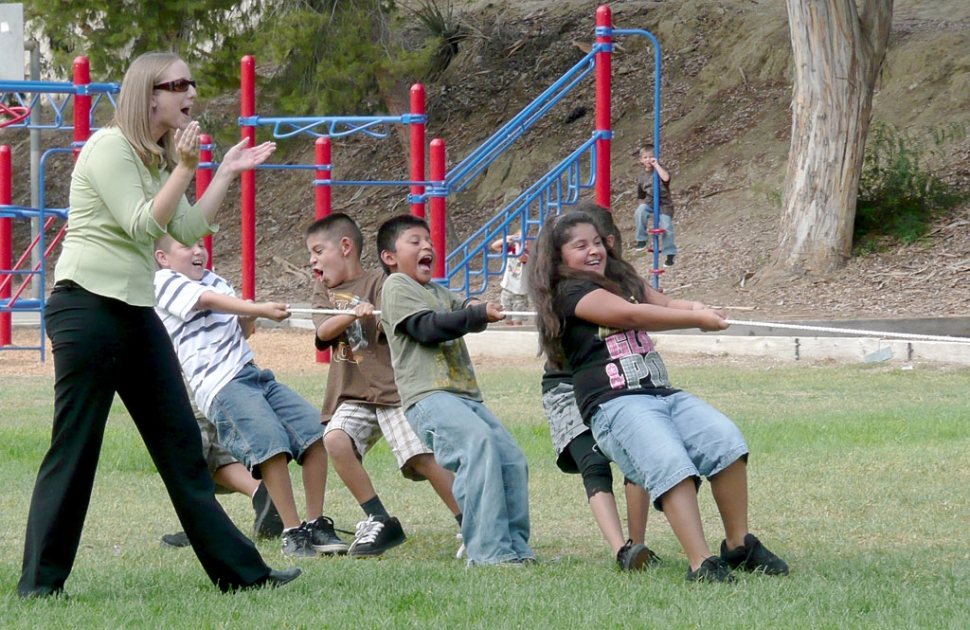 Ms Renelli's fourth grade tug-of-war team.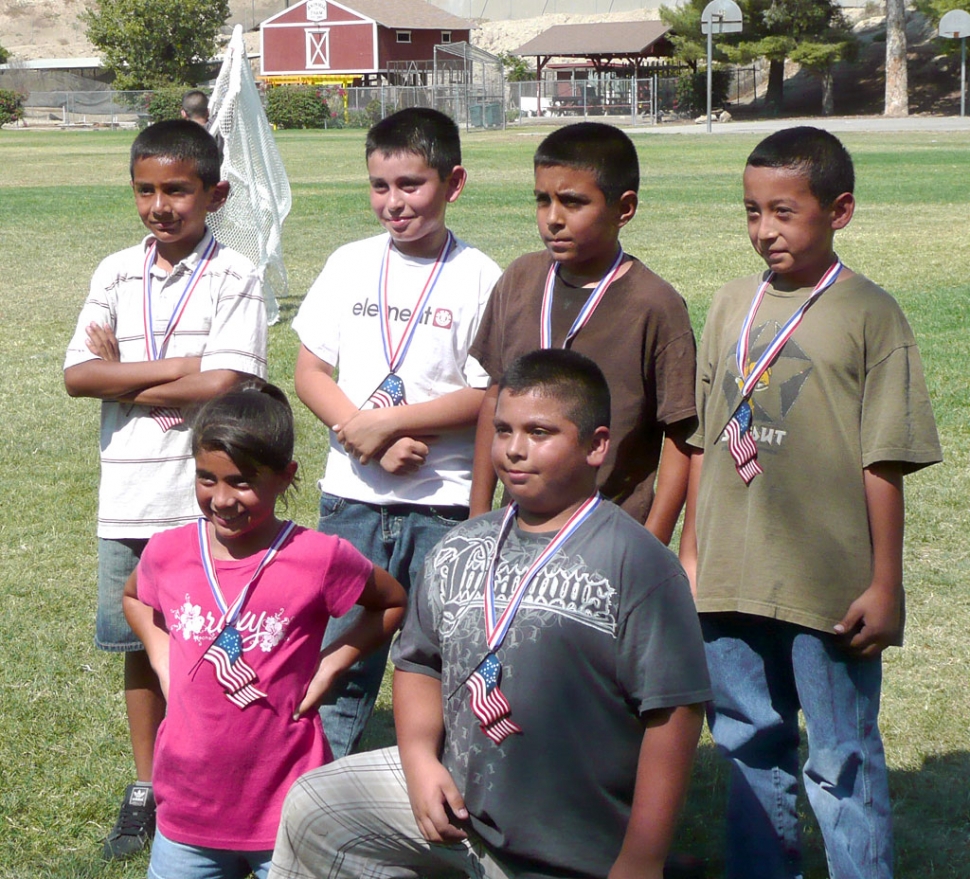 Fifth grade soccer champions.