Piru Elementary Principal Demoted
By Gazette Staff Writer — Wednesday, March 18th, 2009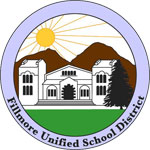 Fillmore Unified School District
The unique country atmosphere of Piru Elementary has been upset this past week with the demotion of popular principal Richard Durborow, to a teaching position.
The Fillmore Unified School Board took action this past week, in closed session, with 5-0 voting to end Mr. Durborow's role as principal at Piru and move him to a classroom position.
A petition, with 118 parent signatures, has been signed in support of Durborow, and upset parents filled the board room at the March 10th meeting, protesting the demotion.
Parents are questioning the timing of this action in connection with Durborow's support of converting Piru Elementary into a charter school. Durborow has made no secret of his support for the charter school system, stating in the Ventura County Star [March 12, 2009], "We've been open about the desire to go charter." And in his support of teachers who "want to go charter," Durborow stated, "I'm absolutely dedicated to that effort."
Durborow released a statement to the Gazette on Wednesday, March 18, "I am very disappointed in the decision making of the Fillmore Unified School District. It is appropriate for schools to consider becoming a charter school. Piru Elementary will continue to reach higher and put children first."
A charter school is described as follows [uscharterschools.org]: " Charter schools are nonsectarian public schools of choice that operate with freedom from many of the regulations that apply to traditional public schools. The "charter" establishing each such school is a performance contract detailing the school's mission, program, goals, students served, methods of assessment, and ways to measure success. The length of time for which charters are granted varies, but most are granted for 3-5 years. At the end of the term, the entity granting the charter may renew the school's contract. Charter schools are accountable to their sponsor-- usually a state or local school board-- to produce positive academic results and adhere to the charter contract. The basic concept of charter schools is that they exercise increased autonomy in return for this accountability. They are accountable for both academic results and fiscal practices to several groups: the sponsor that grants them, the parents who choose them, and the public that funds them."
One concerned grandparent who requested anonymity in a letter to the Gazette said, "…it is unclear to them [citizens] why, when our student s are just beginning to realize significant educational gains, when our school has become a calm and happy place, when ties to a wealth of community supporters are just being developed, that you would suddenly and arbitrarily change the school leader of Piru elementary school. At the very least, our community must be given specific reasons for your decision…"
Fillmore Superintendent Jeff Sweeney released this statement to the Gazette on Tuesday, March 17, 2009: "This topic involves a personnel matter respectfully deserving confidentiality, and unfortunately, the District is legally not at liberty to discuss nor share the particulars without violating that confidentiality. On March 10, 2009, the Fillmore Unified School District Board of Education voted unanimously to release Mr. Richard Durborow as principal at Piru and reassign him to a classroom position.".
For more information on charter schools go to http://www.uscharterschools.org/pub/uscs_docs/o/index.htm.