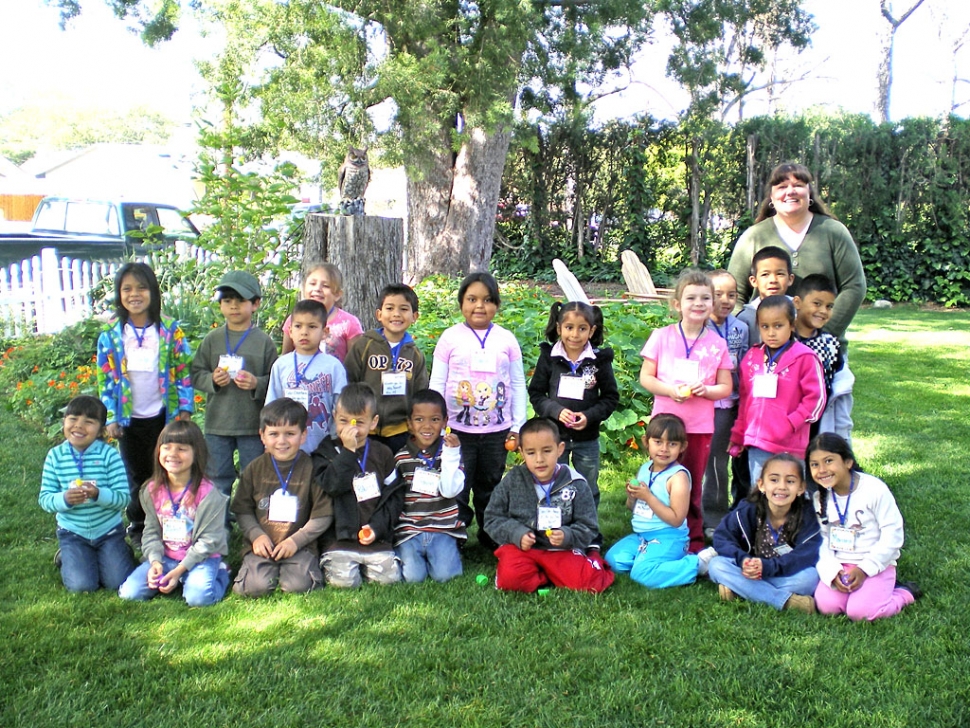 By Anonymous — Wednesday, April 9th, 2008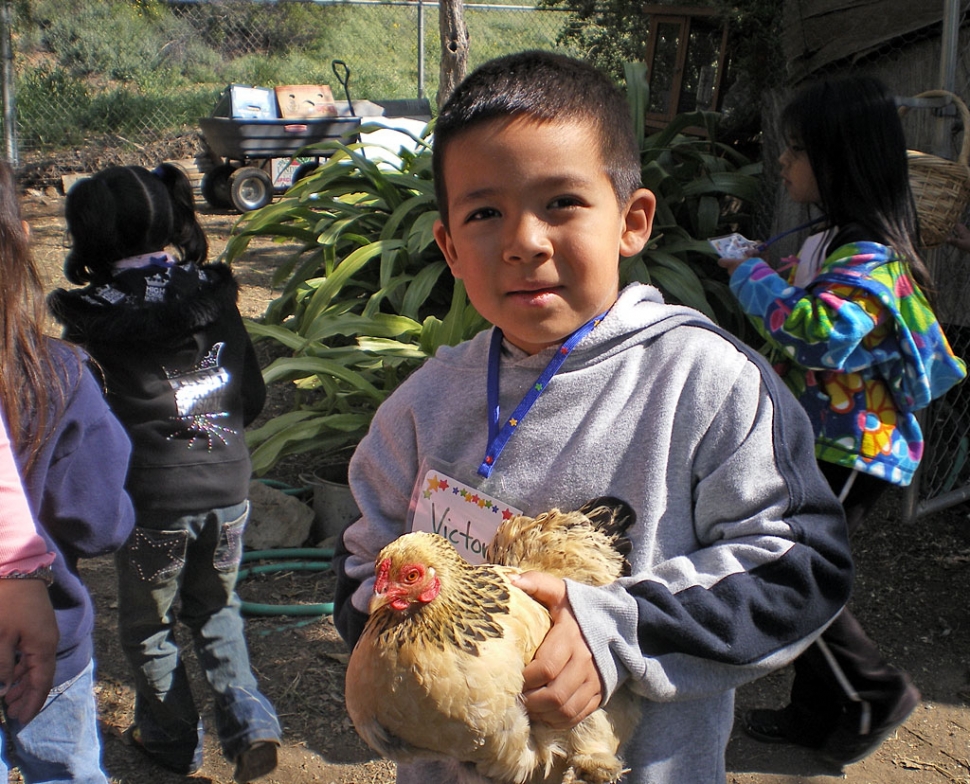 The sun was shinning bright, the birds were singing, and the flowers were in full bloom. It was a perfect day for a walk around the neighborhood! The Klittich Family invited the San Cayetano Kindergarteners to take a walking tour of their beautiful garden. Mrs. Klittich guided the students thought her vegetable and flower gardens giving bits of information about growing plants along the way. She
also led students through the chicken house! Kindergarteners got to hold chickens, pet rabbits, and hunt for eggs. Thank-you Klittich family for once again sharing your fantastic garden with San Cayetano Kindergarten!