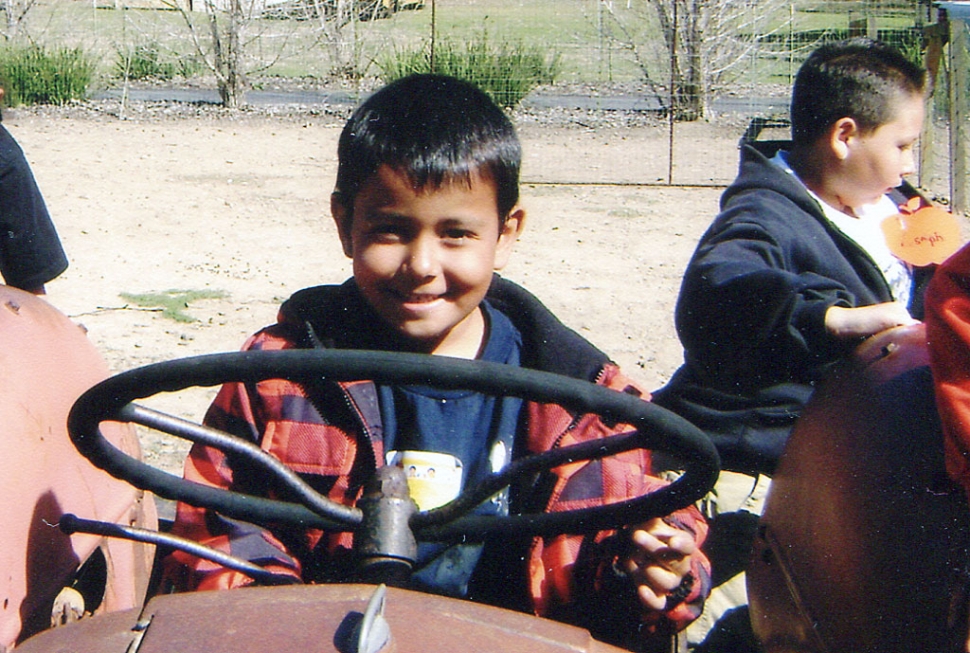 Jonathon took a spin on The Painted Pony tractor.
By Gazette Staff Writer — Wednesday, April 29th, 2009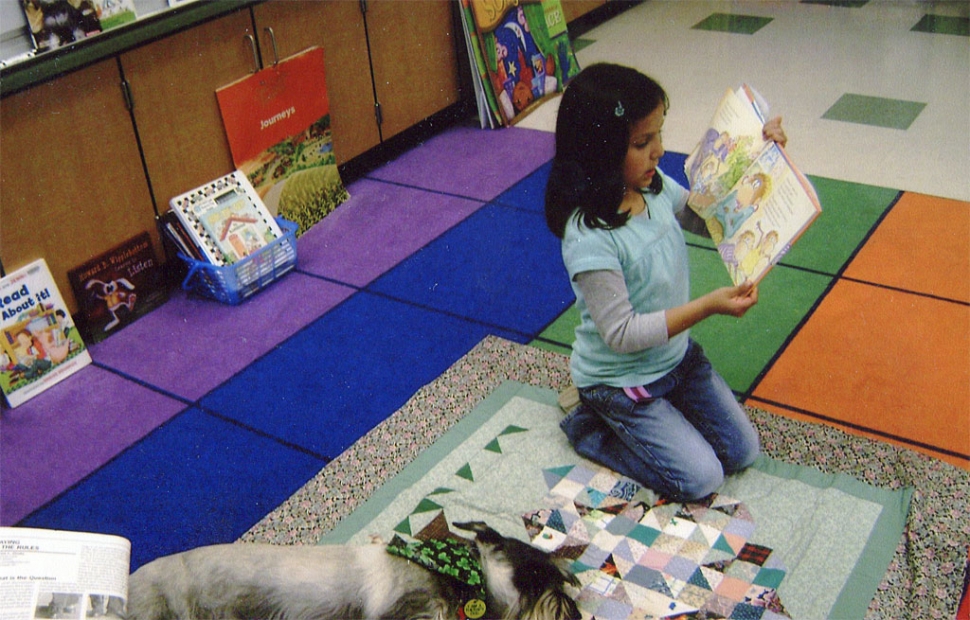 Anahi and Pepper the Reading Dog enjoy each other's company.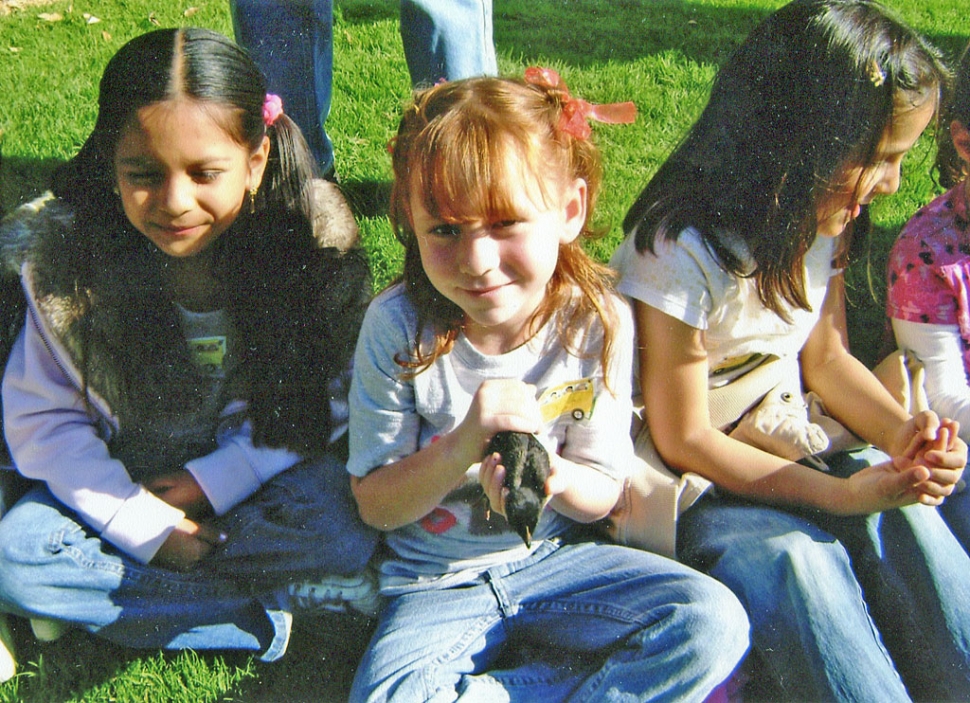 Gloria and Mariah with the baby chicks at The Painted Pony.
Pepper, the Reading Dog, and her owner, Sharon Clarke (who volunteers at Santa Paula Library), visited Miss Berrington's first grade class at Mountain Vista School. The children had an opportunity to pick their favorite book and read to Pepper. Sharon also showed different tricks that Pepper could do.
Recently, Mrs. Potter's class, Mrs. Henrey's class and Miss Berrington's class went on a field trip to The Painted Pony in Santa Paula. At the farm, the children milked a goat, made ice cream with goats milk, fed the farm animals and pet the chicks. They also had the opportunity to ride on the tractor. It was a fun and hands-on trip. Painted Pony also has summer camps. The day was enjoyed by the children, teachers, and parents.