P.E.O. STAR Scholarship Awarded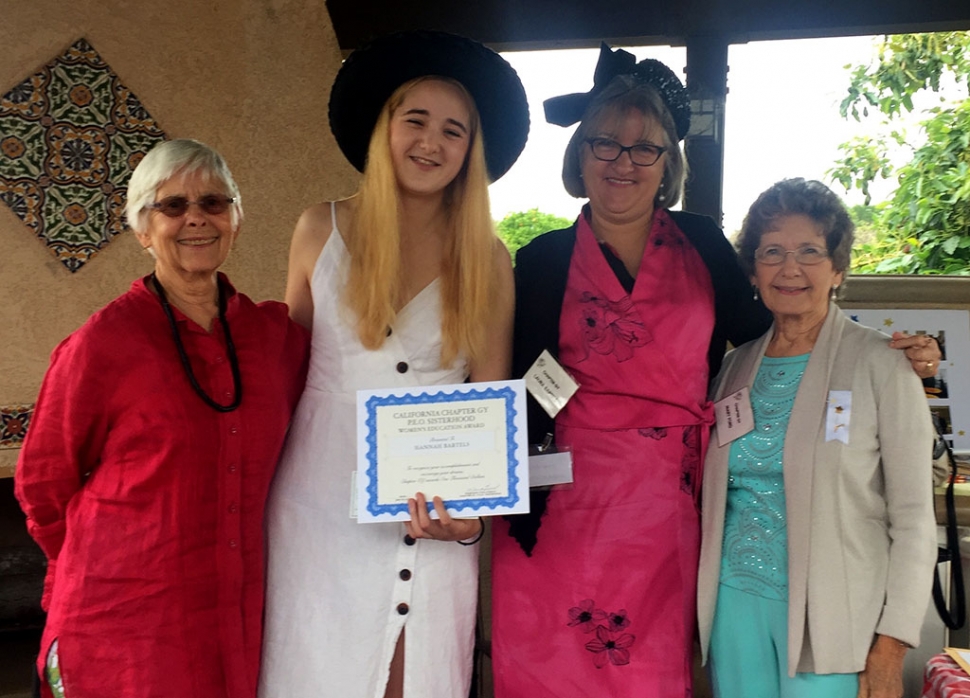 Pictured (l-r) are Amy Gage (Hannah's grandmother), Hannah Bartels of La Reina High School, Laura Bartels, and May Ford, PEO Chapter GY President. Photos courtesy Sue Zeider.
By Anonymous — Wednesday, June 20th, 2018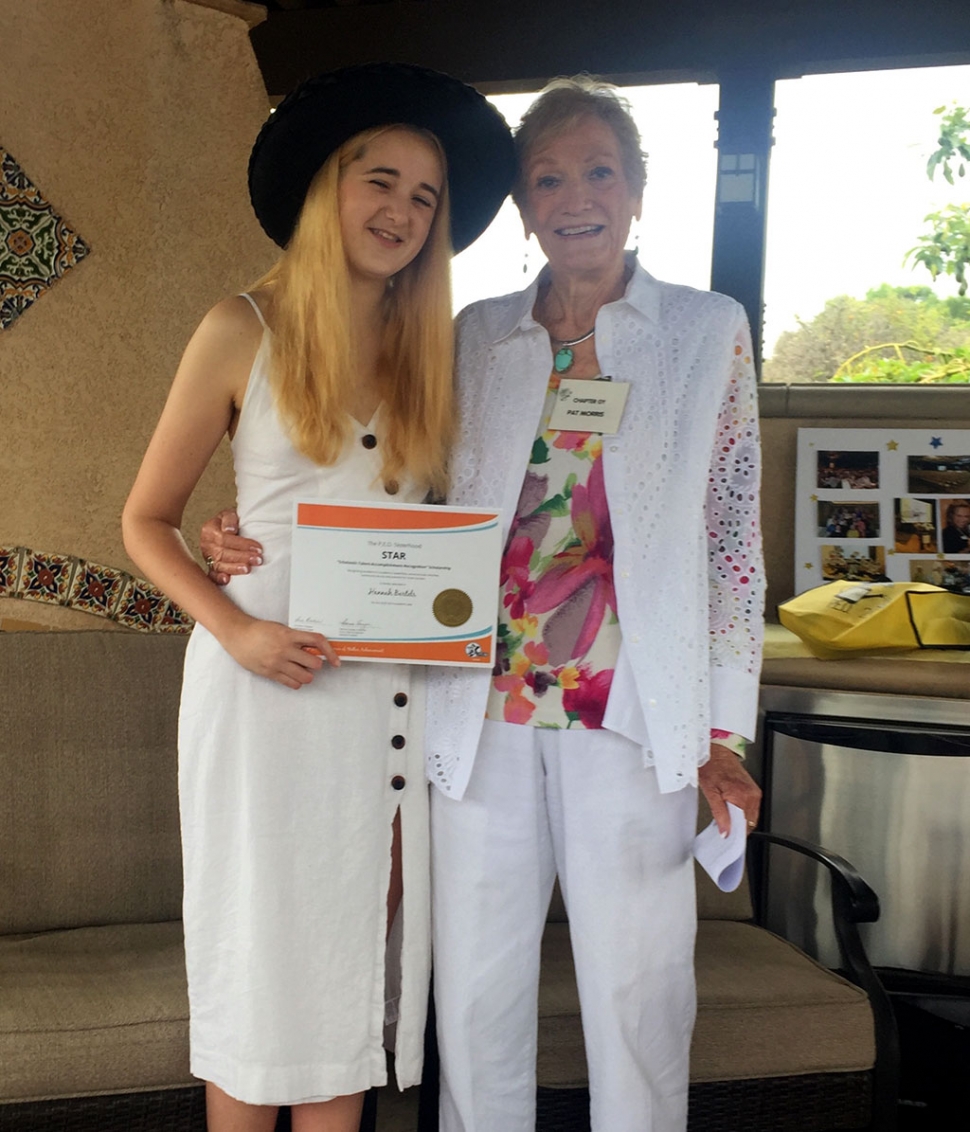 Hannah Bartels being presented the P.E.O. STAR Scholarship by PEO Chapter GY Project Chair, Pat Morris.
Submitted by Pat Morris.
The prestigious P.E.O. STAR Scholarship for the 2018-2019 academic year was presented to Hannah Bartels, a senior at La Reina High School. Hannah is the daughter of Bill and Laura Bartels of Fillmore and she has been accepted and will attend Tulane University where she plans to study Architecture. Hannah was recommended for this scholarship by the local Fillmore P.E.O. Chapter GY. The P.E.O. STAR Scholarship is a $2,500 scholarship based on excellence in leadership, extracurricular activities, community service, academics and potential for future success. The program is open to young women who are citizens or legal permanent residents of the United States or Canada and who are graduating high school seniors at the time of application. A student must be recommended by a local P.E.O. chapter. Over two thousand young women applied and approximately 700 were chosen.
In addition, Pat Morris of P.E.O. Chapter GY, presented Hannah with Chapter GY $1000 award. This is awarded yearly to a graduating senior in the Fillmore-Piru area.