By Gazette Staff Writer — Wednesday, October 22nd, 2008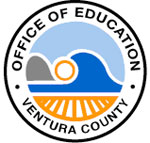 Ventura County Office of Education
Two schools in Ventura County have teamed up to put more books in the hands of students and to create a larger student library for a new school designed specifically for students with autism. Michele Darden and Linda Goodwin, parents of students at Madrona Elementary School and Triton Academy, were the masterminds behind this creative collaborative project.
Every year, Madrona Elementary School hosts a fundraising book fair during their parent conference week. This year, Madrona Elementary School generously offered to make Triton Academy the beneficiary of their school's donations during the "One for Books" fundraiser. Each classroom at Madrona has a "One for Books" collection jar and during the week of the book fair, the students bring in change for their classroom jar. There will be contests and prizes for the classes who collect the most money; all money collected at Madrona will directly benefit Triton Academy's library. Triton Academy students also wanted to be part of this event; their students are participating in this fundraiser by donating their loose change, too. Triton Academy, now in their second year, is a school within the Ventura County Office of Education that utilizes evidenced-based educational practices for students with autism.
Madrona Principal, Jean Gordon, described the event to her students as one way for them to make a positive difference toward students who didn't have as many books as they had. As part of this Scholastic Books program, Scholastic Books matches the donations raised in the schools with a separate donation to three non-profit organizations dedicated to helping children and families at need including: Kids in Distressed Situations, Inc., National Center for Family Literacy, and the Marine Toys for Tots Foundation.
Holly Minear, Principal at Triton Academy, stated, "This really is a win-win event for all involved. Madrona and Triton students are learning about, and practicing, community outreach by helping others who are in need, and we get to add many wonderful new books to our library." She expressed sincere appreciation for the work Madrona Elementary students, families, and the educational staff have done to make this project a success. Ms. Minear was touched that another school community would direct their fundraising dollars toward her school.