Olympic Gold at San Cayetano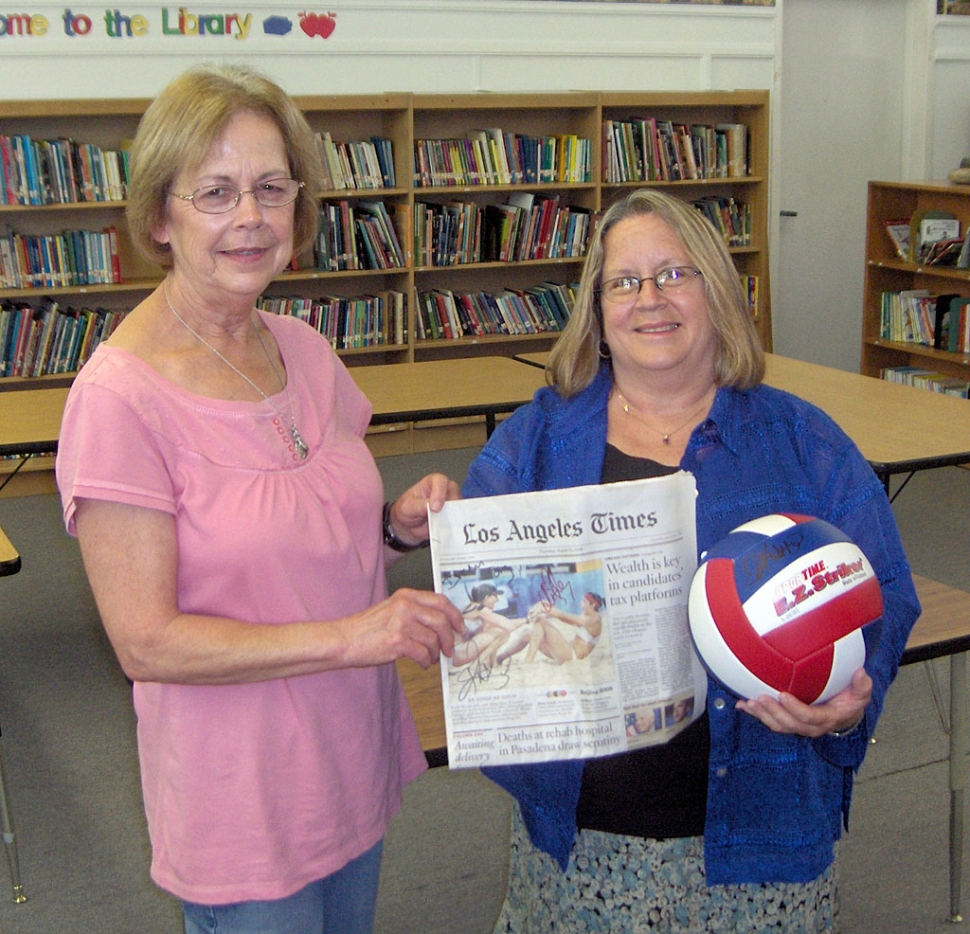 (l-r) San Cayetano Principal, Jan Marholin and School Librarian Michelle Anderson.
By Gazette Staff Writer — Wednesday, September 10th, 2008
San Cayetano Principal, Jan Marholin shows school librarian Michelle Anderson the signature artifacts that will have a permanent home in the San Cayetano library. The AVP (Association of Volleyball Professionals) 2008 Crocs Tour made a weekend stop September 6th and 7th in Santa Barbara for the Santa Barbara Open. The volleyball players on tour included the gold medal winners from Bejing. During Sunday afternoon, Marholin was able to have the Olympic Gold Medal Beach Volleyball Team of Kerri Walsh and Misty May Treanor sign both a volleyball and the front page of a Los Angeles Times Newspaper showing them celebrating their final Olympic win. The volleyball will be encased and the newspaper will be framed. What an inspiration for our students! Marholin hopes to keep adding to this collection of artifacts that will inspire our students.