New Year, New Class, New Age Range for Sonshine Preschool
By Gazette Staff Writer — Monday, January 12th, 2015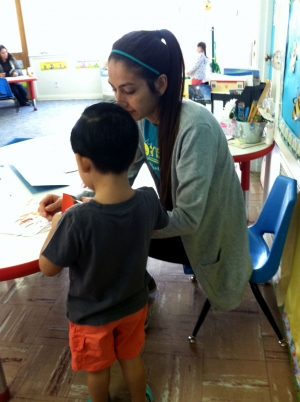 Sonshine Preschool has broadened the age range for eligible students.
Beginning January 5, 2015, students as young as age 2, if potty trained, can begin their preschool career. Due to numerous requests for 2 yr old enrollment we sought out licensing changes which were quickly granted.
Angelica Gonzalez, (Miss Angie) and Leticia Ocegueda, (Mrs. O) are teaching partners in this new class which still has spaces available. Children age 2 through 4.4 qualify for this Monday/Wednesday/Friday class.