The new lights at the Football Field.
By Anonymous — Wednesday, August 6th, 2008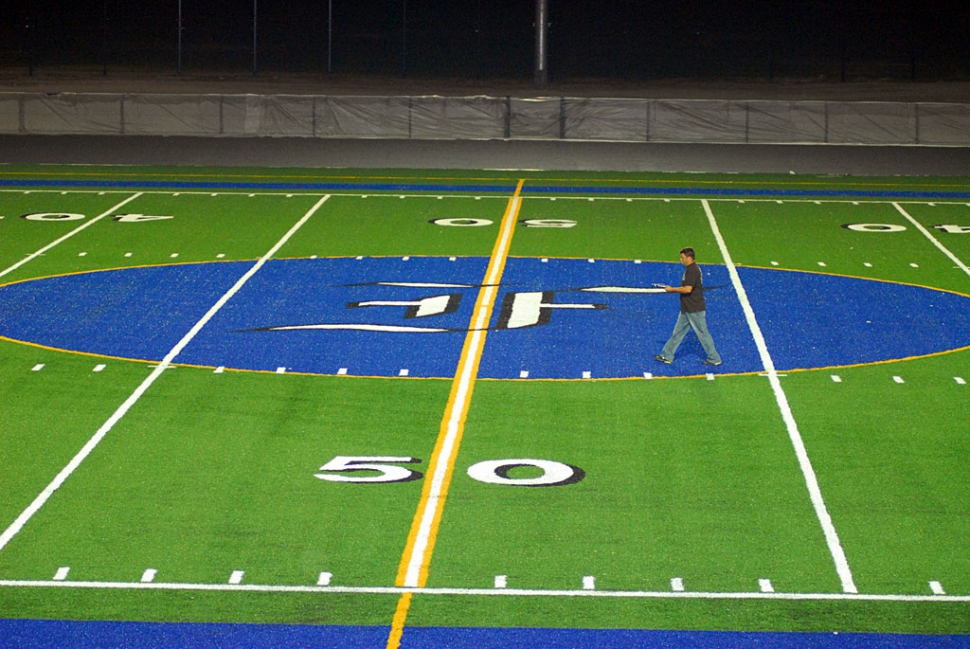 On Tuesday evening, the man above took light meter readings as he walked down the center of the new Fillmore High School football field. Photographers of night football and soccer games will be delighted with the greatly improved lighting environment.