Mountain Vista Elementary School Kicks of Summer Reading Program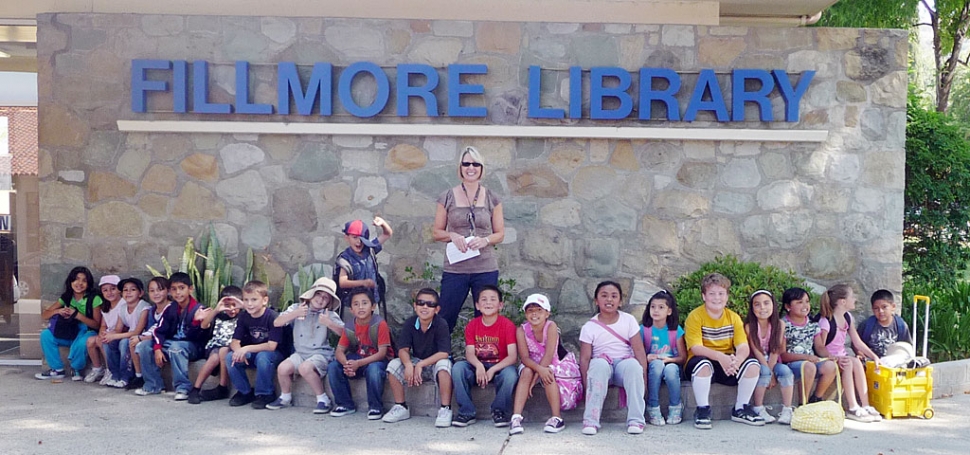 By Gazette Staff Writer — Wednesday, May 20th, 2009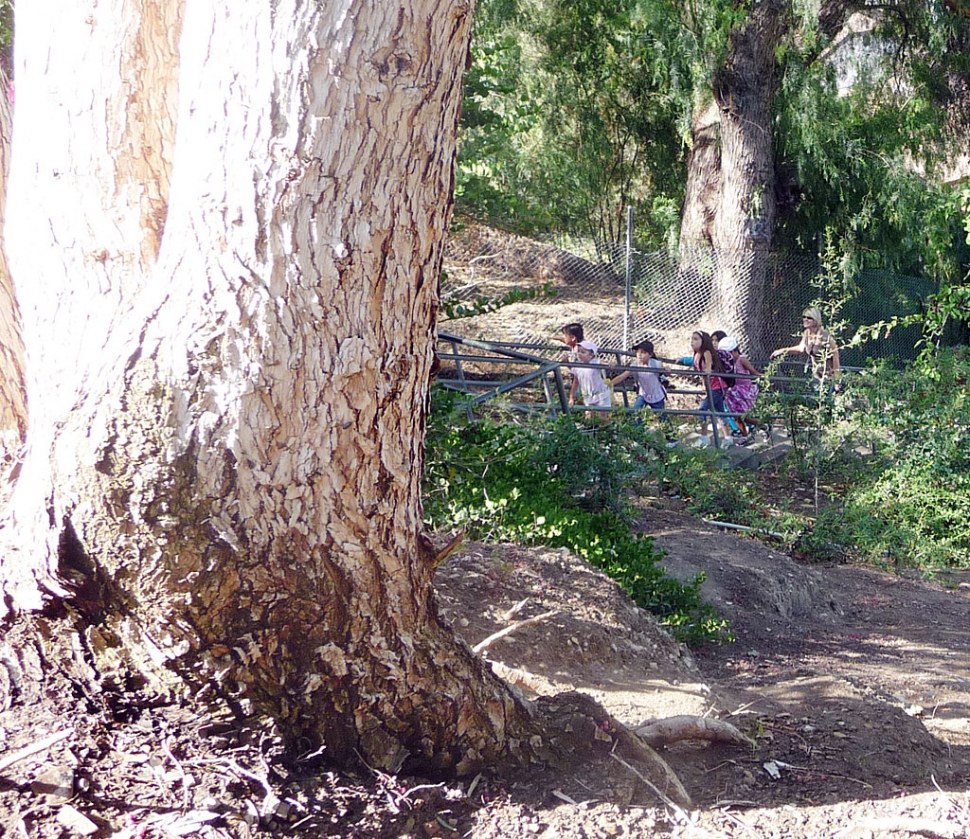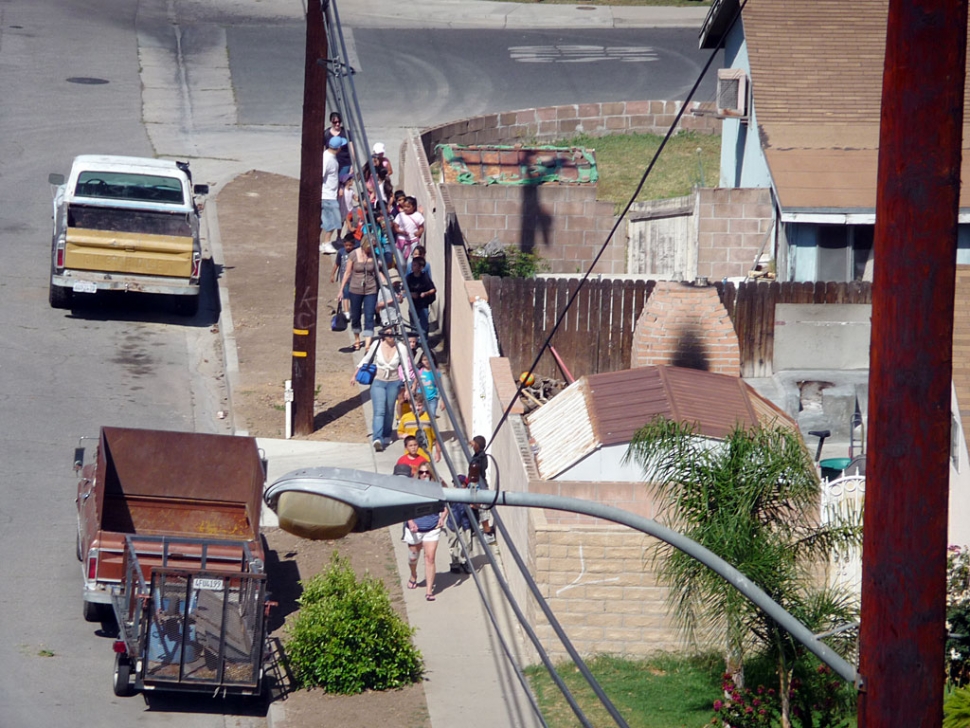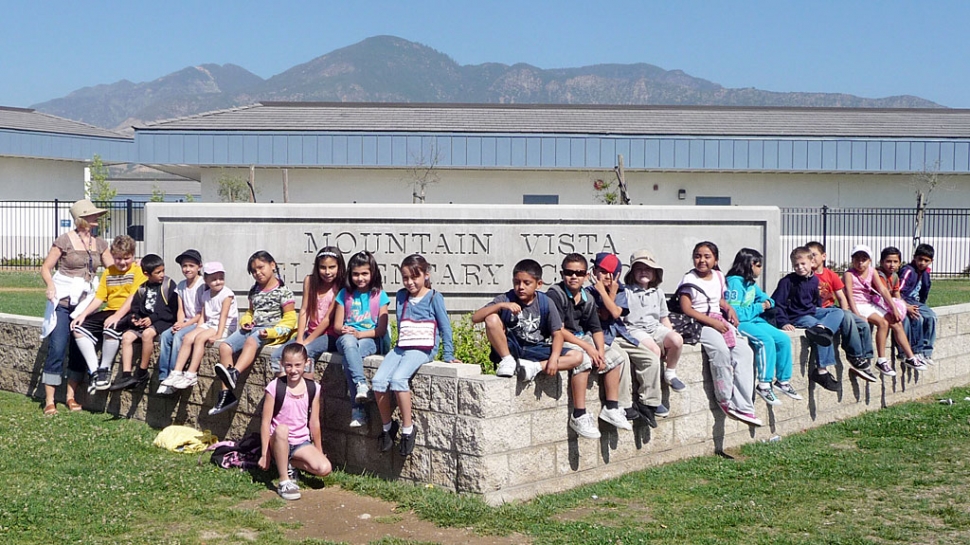 On Wednesday, May 13, 2009 Mountain Vista Elementary School kicked off the Fillmore Library's Summer Reading Program with a field trip of Mrs. Carolyn Diaz's and Mrs. Diane Grants' Second Grade Classes.
The two Second Grade classes comprised of approximately 45 teachers, students, and volunteer parents walked 1 ½ miles from Mountain Vista Elementary School to the Fillmore Library. In addition to the 1 ½ challenging mile walk the classes climbed 84 steps leading from the North Fillmore area to the top near the Fillmore Middle School. After the program, put on by the Fillmore Library, the classes had a sack lunch picnic in Shiells Park before returning to class and the rest of their studies.
Of note is that this will be the last field trip for Mrs. Diaz who is retiring on June 5, 2009 after 33 years of teaching in the Orange, Norwalk and Anaheim School Districts. Mrs. Diaz has taught the last twenty-four years in the Fillmore Unified School District at the school sites of; Piru Elementary, Sespe Elementary and finally Mountain Vista Elementary. Mrs. Diaz received her education from Chapman University, in Orange, California, where she earned a Batchelor of Arts and Master of Science in Communicative Disorders Speech and Language and from California Lutheran University where she received her Professional Clear Multiple Subject Teaching Credential. Mrs. Diaz also is credentialed as a Preliminary Resource Specialist and is a licensed Speech Pathologist.
Mrs. Diaz will be celebrating her retirement on May 15th at the home of Mrs. Priscilla Anderson who is also a friend and co-worker at Mountain Vista Elementary School. Mrs. Diaz states she will miss all of her students, colleagues and the special "Ah Ha Moments" she has been privileged to be a part of when that one student really gets it! Mrs. Diaz, in her retirement, will spend more time reading and directing the "honey-do's" she has planned for her husband Dick. In addition there will now be more time to spend visiting with her family. There could there also be some "substitute teaching" in her future? Good luck Mrs. Diaz in your retirement!