Mountain Vista Elementary Pre School Class Officially Opens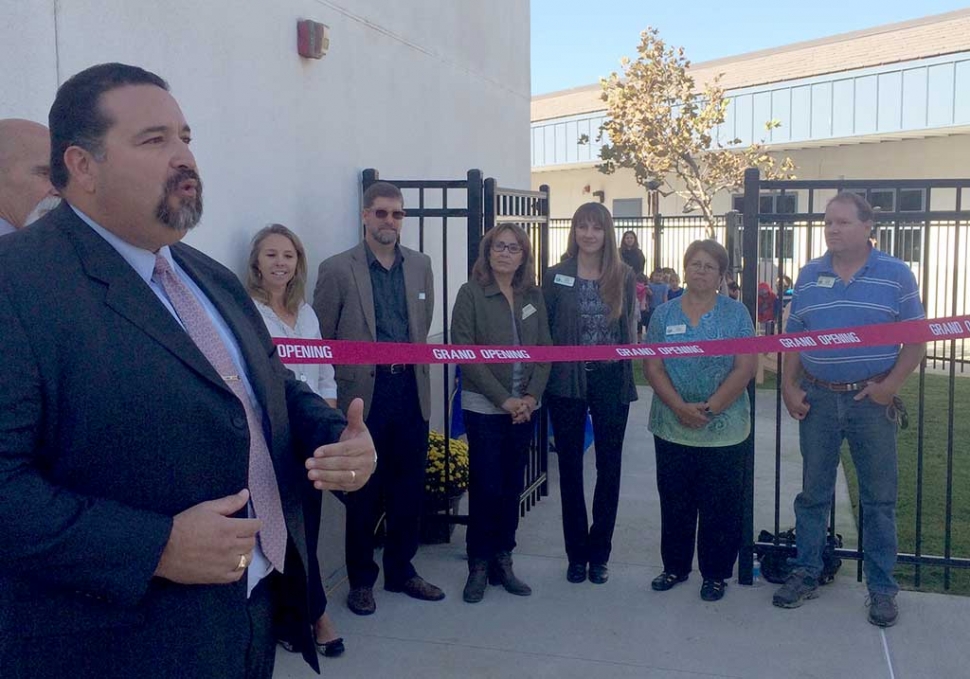 Pictured: Dr. Adrian Palazuelos, Holly Harvan, Program Director – Child Development, FUSD Board Clerk Sean Morris, FUSD Board President Virginia de la Piedra, FUSD Board Member Kelli Couse, FUSD Board Member Lucy Rangel, and FUSD Board Vice President Scott Beylik.
By Gazette Staff Writer — Wednesday, October 12th, 2016
Superintendent Adrian Palazuelos officially opens the Pre School class at Mountain Vista Elementary School.
Pre School classrooms opened at four Fillmore Unified School District schools this week: Mountain Vista Elementary School, Rio Vista Elementary School, Piru Elementary School, and Sierra High School.