Moorpark College Launches "1,000 Scholars" Campaign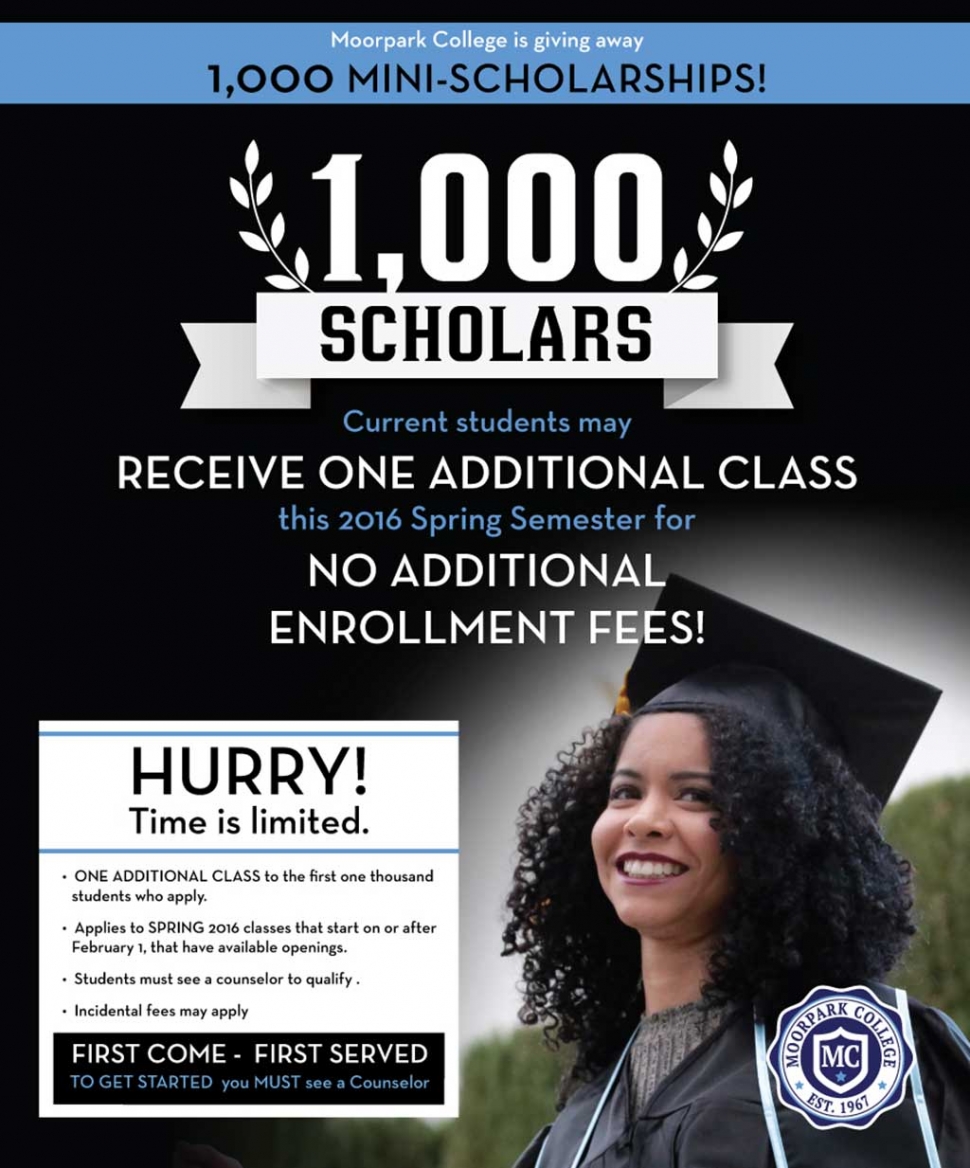 By Gazette Staff Writer — Tuesday, January 26th, 2016
Tuition-Free Classes To Qualifying Students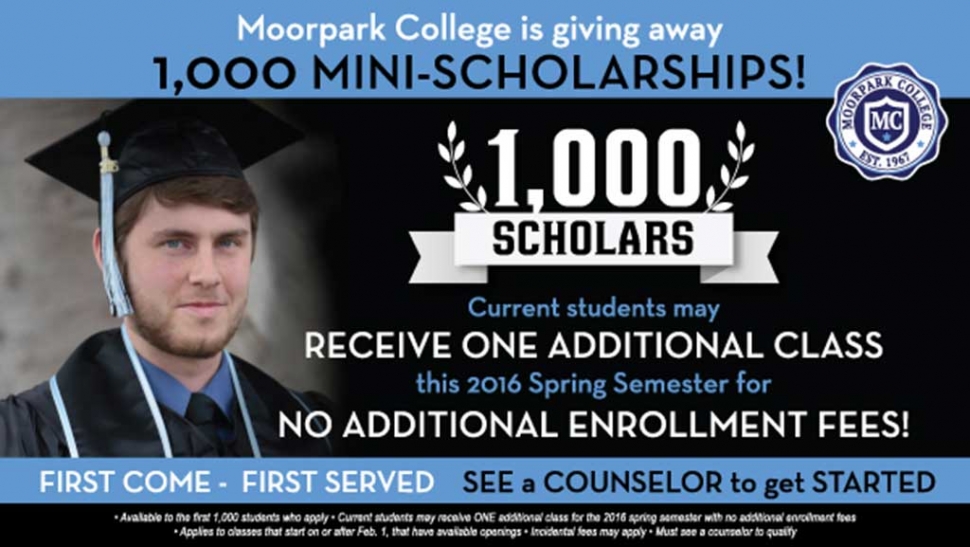 Moorpark College President Luis Sanchez, JD, LLM, today announced "1,000 Scholars," a campaign to provide one thousand mini-scholarships to the first 1,000 qualifying students. Current students who meet the following criteria will have the opportunity to take one extra class this spring semester tuition-free (does not apply to out-of-state students):
1. The one free class will be provided to the first one thousand students who apply;
2. The offer applies to spring 2016 classes only that start on or after February 1, 2016, and to classes that have openings available;
3. Students must see a counselor to receive the mini-scholarship for the free class; and
4. Incidental costs (such as the health center fee) will still apply.
"This campaign is my number one priority, at the moment," said President Sanchez. "The application deadline is approaching, so we need to act quickly to ensure that students are made aware of this limited time offer."
"I support this campaign and commend Sanchez for providing such a wonderful opportunity to Moorpark students," said Ventura County Community College Board of Trustees Chair, Larry Kennedy. " The goal is to boost Moorpark College spring enrollments, provide a rare opportunity for students to add a class for free, and shore up classes that might otherwise be cancelled due to low enrollments for the benefit of everyone," chimed Kennedy.
Moorpark is one of the three colleges in the Ventura County Community College District and currently has approximately 15,000 students enrolled. The college has attracted students from Conejo Valley, CA, and over 52 countries.
The "1000 Scholars" campaign launches on Monday, January 25, 2016. For more information and to apply today, current students should visit www.mooorparkcollege.edu/FREE
The Ventura County Community College District is a partner in the 112-campus California Community College system. The District's three colleges, Moorpark, Oxnard, and Ventura, offer programs in general education for transfer to four-year universities, occupational and vocational fields, developmental programs, community service and continuing education, and provide opportunities to engage in co-curricular campus activities. For more information, please visit us at www.vcccd.edu.