La Reina High School Wins 2015 Ventura County Mock Trial
By Gazette Staff Writer — Wednesday, March 4th, 2015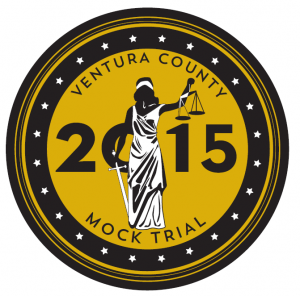 La Reina High School is the winner of the 2015 Ventura County Mock Trial. This is the fifth year in a row the school, which is located in Thousand Oaks, has won the competition. The Mock Trial results were announced this evening at an awards ceremony at the Oxnard Performing Arts Center.
1st Place: La Reina High School
2nd Place: Trinity Pacific Omega
3rd Place: Santa Susana Troubadours
4th Place: Westlake High School
5th Place: Grace Brethren Lancers
6th Place: Newbury Park Gold
7th Place: Trinity Pacific Kappa
8th Place: Agoura High School
Thirty-three Ventura County teams participated in this year's competition. La Reina will advance to the California Mock Trial, which will be held March 20-22 in Riverside. La Reina has won the state championships four times since 2008.
About Ventura County Mock Trial
Ventura County Mock Trial gives local students a firsthand look at the criminal justice system by having them portray the principals in a cast of courtroom characters. The roles played by the students include attorneys, witnesses, bailiffs, court clerks and sketch artists. Student teams study a hypothetical case, conduct legal research, receive guidance from volunteer attorneys in courtroom procedure and trial preparation, and present their case before volunteer judges. Close to 500 Ventura County students in grades nine through 12 participate. More than 150 local attorneys volunteer their time to score the competition.
The Ventura County Office of Education and the Ventura County Superior Court host the event with support from the Constitutional Rights Foundation.
Additional information about Ventura County Mock Trial is available at: http://www.vcoe.org/Default.aspx?tabid=685
About the Ventura County Office of Education
The Ventura County Office of Education provides a broad array of fiscal, training and technology support services to local school districts, helping to maintain and improve lifelong educational opportunities for children, educators and community members. VCOE also operates schools that serve students with severe disabilities and behavioral issues, provides career education courses, and coordinates countywide academic competitions including Mock Trial and the Ventura County Science Fair. Learn more at: www.vcoe.org