Governor Schwarzenegger Announces $251 Million Awarded to 193 California Schools
By Anonymous — Wednesday, July 30th, 2008
$236 Million in Voter-Approved Proposition 1D Funds Allocated to California Schools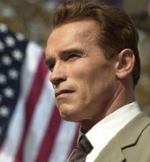 Arnold Schwarzenegger
California State Governor
Furthering his commitment to improve California's deteriorating infrastructure and relieve overcrowded schools, Governor Schwarzenegger today announced the State Allocation Board has awarded more than $251 million in construction grants to 193 schools throughout the state. The allocation includes more than $236 million from Proposition 1D funds, which was approved by voters in 2006 under the Governor's historic $42 billion Strategic Growth Plan.
"We are taking real action with the Strategic Growth Plan infrastructure bonds to rebuild our state's crumbling infrastructure and invest in our future," said Governor Schwarzenegger. "With these bond awards, we are pumping money into our economy today and preparing our students for the future."
These grants will provide for new construction and modernization projects and help address classroom overcrowding at California schools. In addition, the grants will help some schools make emergency repairs to their facilities. The Proposition 1D grants for new construction and modernization of facilities will be distributed to 95 schools: 20 in Northern California and north coast; seven in the Central Valley; 20 in the San Francisco Bay Area and central coast; and 48 in Southern California.
Additionally, $14 million of Proposition 55 and 47 monies were awarded to pay for emergency repairs and other improvement projects at schools throughout the state and $1 million to help address critical overcrowding at Central Region Elementary #15 in Los Angeles County. Click here to see a complete list of schools receiving funding.
Since 2007, more than $2 billion in Proposition 1D funds have been allocated for new construction and modernization projects at California schools.
The Governor has worked to allocate billions of dollars from the 2006 infrastructure bonds as quickly as possible to begin important projects, create jobs and stimulate California's economy. Specifically, Governor Schwarzenegger has:
· Announced $624.6 million in Proposition 1C and Proposition 46 in housing bond funding.
· Announced approximately $136 million in Proposition 1B funds for 99 transit projects statewide.
· Announced the allocation of $463 million in Proposition 1D funds for new construction and modernization projects for 29 charter schools statewide.
· Announced $382 million in Proposition 1B funds for transportation projects across the state.
Announced the approval of $3.5 billion in Proposition 1B bond funds for transportation and goods movement projects across the state.
Announced $394 million in Proposition 1B bond funding for 106 transit projects statewide.
Announced $40 million for port security from Proposition 1B funds.
Announced $73 million for affordable housing projects in Proposition 1C and Proposition 46 funds to help more than 1,600 California families rent or purchase affordable housing.
Announced $211 million for expedited implementation in Proposition 1E funds to four critical levee improvement projects in Northern California.
Announced $69.5 million in permanent low-interest loans from the Proposition 1C housing bonds to jumpstart 14 affordable multi-family projects up and down the state, helping more than 1,000 California families and individuals realize the dream of an affordable rental home.
In January, the Governor called an emergency meeting of his cabinet and instructed them to recommend ways to work with the legislature and speed the release of $29 billion in unallocated funds from the 2006 infrastructure bonds for the construction of roads, schools and levee repairs.