GMOs, China's economy, Springs Fire recovery among topics in CI's Spring Library Lecture Series
By Gazette Staff Writer — Monday, January 12th, 2015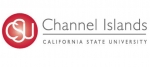 California State University Channel Islands
Camarillo, CA - Research on Santa Rosa Island; reliable health care information on the Internet; genetically modified food; and what it means to be a man are included in topics scheduled for the California State University Channel Islands free library lecture series, which begins Jan. 12 and continues through May 14.
The lecture series offers the public a chance to hear from some of CI's most dynamic experts in the comfort of their local library. CI's scholars will discuss and field questions about timely, compelling and entertaining topics that will range from 19th Century Mexico City to California's native flora to healthcare Internet resources.
The series will be offered at libraries in Thousand Oaks, Simi Valley, Ventura and Santa Paula.
Simi Valley Public Library, 2969 Tapo Canyon Road, Simi Valley
"Laundering Labor and Images in 19th Century Mexico City," Monday, Jan. 12, 6 to 8 p.m. Travel back in time to 19th Century Mexico City with Professor of History Marie Francois, Ph.D., to meet the laundry women or "lavanderas" behind the white shirts and clean sheets that polished the images of their clients.
"What it Means to be a Man in America Today," Monday, Feb. 2, 6 to 8 p.m. When boys in America are told to "act like a man," "quit crying" or "go big or go home," are we setting them up for failure? Assistant Professor of English Sean Carswell, Ph.D., will use advertisements and other media to illustrate how our definitions of masculinity are far more cultural than biological, with both positive and negative results.
"The Great GMO Label Debate—Science, Politics, and the Court of Public Opinion," Monday, March 2, 6 to 8 p.m. Attorney and Lecturer in Business Panda Kroll, ESQ., will take a closer look at the national debate over the use of genetically modified organisms or GMOs in the food we eat and legislation over whether to label GMOs. Kroll will examine consumer-led lawsuits against manufacturers as well as the science and political climate surrounding this multi-faceted debate.
"Good, Bad or Otherwise: Reliable Healthcare Internet Resources," Monday, April 4, 6 to 8 p.m. The Internet can be a jungle when it comes to finding good information about healthcare. Assistant Professor of Nursing Colleen Nevins, Ph.D., will guide us through which web sites are valid, up-to-date and reliable.
City of Thousand Oaks Grant R. Brimhall Library, 1401 E. Janss Rd., Thousand Oaks (lectures will be held inside the Marvin E. Smith Community Room)
"The Neglected Pacific Theater of the First World War," Thursday, Feb. 12, 7 to 8:30 p.m. Images and stories from World War I tend to center on the European Theater, but Professor of History Rainer Buschmann, Ph.D., will discuss the conflicts that raged in the Pacific over German colonial presence in China and the Pacific Ocean.
"Natural Habitats and Native Flora of California State University Channel Islands," Thursday, March 12, 7 to 8:30 p.m. The Springs Fire of 2013 blackened the rolling hills around the CSU Channel Islands campus, but the area is beginning to recover. Biology Lecturer Steven M. Norris, Ph.D., will discuss the regrowth of the over 120 native species of CI flora that have been identified to date, and talk about the natural history survey CI has been conducting since the university opened in 2002.
"Hidden Gems of Latin America," Thursday, April 16, 7 to 8:30 p.m. Professor and Chair of Spanish Stephen Clark, Ph.D., will give guests an armchair tour of some of Latin America's most intriguing cities with a taste of their culture, history and architecture.
"China: The Socialist Market Economy," Thursday, May 14, 7 to 8:30 p.m. China is a trading giant with the world's second largest economy and the longest sustained economic growth in the history of mankind. Associate Professor of Finance Priscilla Liang, Ph.D., will discuss whether China can continue as a socialist market economy without political reform.
Ventura County Library, 651 East Main St., Ventura (lectures will be held in the Topping Room at E.P. Foster Library)
"Folding Them In: Using Science to Teach Science," Wednesday, Feb. 4, 5 to 7 p.m. The digital age has created a kind of golden age for teaching science, according to Associate Professor of Chemistry Blake Gillespie, Ph.D., Virtual science libraries and curated web content put high quality learning at students' fingertips. Gillespie will share methods he uses to bring the next generation of scientists into the fold.
"Through the Looking Glass: a Chemist's Perspective on Lewis Carroll"—Wednesday, March 4, 5 to 7 p.m. Less well known than Lewis Carroll's "Alice in Wonderland" was "Through the Looking Glass and What Alice Found There." Professor of Chemistry Phil Hampton, Ph.D., will discuss what he found there, using gumdrops and hands-on demonstrations to illustrate the scientific significance of Carroll's sequel.
"Gender Differences in the Social Behaviors of Girls and Boys with Autism," Wednesday, April 22, 5 to 7 p.m. Boys and girls on the autism spectrum have different behaviors, according to Assistant Professor of Special Education Michelle Dean, Ph.D., Dean will present research on how gender relates to the social behavior and relationships of school children with high-functioning autism.
Blanchard Community Library, 119 N. 8th St., Santa Paula
"Monitoring Latina/o Progress: A Demographic Approach," Thursday, Feb. 19, 6 to 8 p.m. The Latino population is now the nation's largest minority group. In addition to rapid demographic growth, Latinos have experienced significant social and economic change. Assistant Professor of Sociology Luis Sánchez, Ph.D., will provide an overview of these changes and what it means for the 21st Century.
"A New Era of Research on Santa Rosa Island," Thursday, March 12, 6 to 8 p.m. CSU Channel Islands Santa Rosa Island Research Station Manager Cause Hanna, Ph.D., will talk about several studies going on about the human and natural history and ecology on the island. Hanna will also share ways in which students of all ages are learning about real world resource management.
"Bees, Food and You," Tuesday, April 7 (tentative) 6 to 8 p.m. Most people don't realize how important bees are to their everyday lives, according to Assistant Professor of Biology, Ruben Alarcón, Ph.D. More than 130 fruit and vegetable crops in the U.S. are pollinated from bees and other insects. Recent declines in the honeybee population have underscored the need to study bees, and learn ways to help them better survive. For final date on "Bees, Food and You" please contact the Blanchard Community Library at: 805-525-3615.
About California State University Channel Islands
CSU Channel Islands (CI) is the only four-year, public university in Ventura County and is known for its interdisciplinary, multicultural and international perspectives, and its emphasis on experiential and service learning. CI's strong academic programs focus on business, sciences, liberal studies, teaching credentials, and innovative master's degrees. Students benefit from individual attention, up-to-date technology, and classroom instruction augmented by outstanding faculty research. CI has been designated by the U.S. Department of Education as a Hispanic-Serving Institution and is committed to serving students of all backgrounds from the region and beyond. Connect with and learn more about CI by visiting CI's Social Media.
The California State University (CSU) will reach a significant milestone of 3 million alumni during commencement in spring 2015 and has launched the world's largest yearbook. The Class of 3 Million online yearbook is an interactive platform where alumni can create a profile and connect with the millions of other alumni from the 23 CSU campuses across the state. Alumni who sign up for the yearbook will also be entered into a special contest to win one of three $10,000 scholarships for a current or future student, sponsored by Herff Jones. For more information about the yearbook and the Class of 3 Million, visit https://classof3million.calstate.edu/