By Jeff Sweeney — Wednesday, June 11th, 2008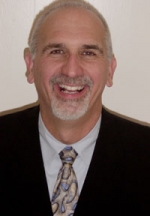 Jeff Sweeney
Superintendent Fillmore Unified School District
It has been my pleasure to serve you this year, my second, as the Superintendent of the Fillmore Unified School District. I feel that this has been an exciting and productive year, and I sincerely hope that each of you feels the same. I trust you have seen the changes to each of our facilities. San Cayetano has been painted, had the playground resurfaced and had portables moved off of the middle of the playground; Mountain Vista has opened up its multi-purpose room; and FHS had the gym and cafeteria renovated and grass has returned to the quad. Also, the stadium has taken on a fresh look with new artificial turf and scoreboard.
There has been growth in other areas, too. The following highlights represent a few of our accomplishments over the course of this school year:
• San Cayetano Elementary School was one of 25 schools in the United States chosen as a NASA Explorer School.
• Piru added a literacy coach this year to provide support in key areas. Collaborative work among staff has created the vision of a new Piru.
• Fillmore Middle School, Sespe, and Fillmore High School met key academic targets during the 2006-2007 school year.
• A skateboard curriculum was added to the FMS P.E. program, teaching students skills and safe practices. Fillmore was the first District in the State to offer this creative and unique program.
• Fillmore High School has created several extra-curricular programs for our students. This year, our students took home several honors. Our Girls Basketball Team were league champions; the music program created a Drum Line for the first time and students representing our District participated in several competitions and won numerous first place finishes; and the Pep Squad won numerous competitions, too.
• Our free afterschool Bridges program doubled in growth. Over 450 K-8 students participated in the program District-wide this year.
• The District focused on our English Learner population this year, restructuring the program at the secondary levels. According to our State test scores, our English learner students are making progress!
The 2007-08 school year has ended successfully with much to celebrate. This week, over 200 seniors will receive their diplomas, ending their academic career in Fillmore, ready to move on to another stage of their lives. It is great to be part of a legacy and a history of such a fine school district and city. Our high school graduates are indicative of the quality. They will be leaving this community to enter into the work force, the military, two year colleges like Ventura and Moorpark, four year colleges like Cal State Northridge and Channel Islands and the UC's, including Berkley, San Diego, and UCLA, in addition to private universities like Stanford and Cal Lutheran.
We believe that the quality of this District's academic program can prepare all of our students to move onto the college or career they wish. The success of this program is due to an outstanding staff as well as the support of parents and families and community.
The new school year will begin on August 13. When students and staff return to school, many of our schools will take on a new look. Over the summer, we will busy improving our facilities District-wide with a number of other projects getting ready for the 2008-09 school year.
I would like to close by wishing you a restful, relaxing summer. This has been a very challenging and rewarding year for everyone, and I am sure we would all benefit from some time to reflect and to replenish our spirits. Again, thank you for your support and your resiliency and for everything you do every day on behalf of our children and our future. I wish you all a peaceful and restful summer break.
Sincerely,
Jeff Sweeney
Superintendent