Free seminar delves into brain research
By Gazette Staff Writer — Wednesday, March 25th, 2015
Leading scientists will speak at Cal Lutheran April 10, 2015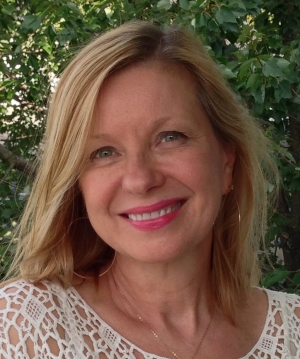 Anne Andrews
THOUSAND OAKS, CA - Scientists will discuss cutting-edge research in brain science at a free symposium at California Lutheran University on Friday, April 10.
"The Brain: In Sickness and in Health" will run from 8 a.m. to noon in Lundring Events Center. Cal Lutheran's third annual Cell Biology Symposium is free and open to the public.
Dr. Lorne Label of UCLA Health will present "A Glimpse Into the Future of Neurology" at 9 a.m. UCLA professor Anne Andrews will discuss "How Can We Know Who Will Benefit From Antidepressants?" at 10 a.m. Stephen Wood, a principal scientist at Amgen, will present "Alzheimer's Disease: The Confluence of Genetics, Molecular Structure and Drug Design" at 11 a.m.
Label began a Thousand Oaks private practice in adult and pediatric neurology in 1983, and it became part of UCLA Health last year. He joined the neurology faculty at the David Geffen School of Medicine at UCLA in 1983 and taught and served as an attending physician at the UCLA Neuromuscular Clinic and General Neurology Clinic for more than 30 years. He earned an MBA in healthcare management from Cal Lutheran.
Andrews' interdisciplinary team at UCLA researches how the serotonin system modulates neurotransmission to influence complex behaviors including anxiety, mood, stress responsiveness, and learning and memory. She helped shape the White House BRAIN Initiative launched in 2013. Andrews' many honors include the National Institute of Health Fellows Award for Research Excellence.
Wood's primary focus for the last 25 years has been Alzheimer's. At Amgen since 1997, he has led drug development programs at all stages. He now leads a team of scientists focused on developing therapeutics for neurodegenerative diseases. The department's flagship Alzheimer's disease program is targeting beta-secretase, a key enzyme believed to be involved in early pathogenic events.
The program will begin with a continental breakfast. Lundring Events Center is located north of Olsen Road between Campus Drive and Mountclef Boulevard on the Thousand Oaks campus.
UCLA Health and the Cal Lutheran Community Leaders Association and Department of Biology are sponsoring the symposium. RSVP to catalyst@callutheran.edu. For more information, contact assistant professor of biology Chad Barber at cbarber@callutheran.edu.