Fillmore Unified School Board Special Meeting Highlights
By Gazette Staff Writer — Wednesday, February 7th, 2018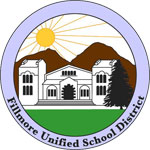 Fillmore Unified School District
Comprehensive School Safety Plan
Information presented by Assistant Superintendent of Human Resources and Pupil Support, Stefan Cvijanovich
Approve Single Plan for Student Achievement (SPSA)
Board approved the Single Plans for Student Achievement for all district schools.
Notice of Completion for Roof Restoration
The Board approved a Notice of Completion for roof restoration projects completed by Midstate Sheet Metal, Inc.
Extension of Contract for Dr. Adrian Palazuelos
The Board announced the recent positive evaluation of the Superintendent and unanimously approved a contract extension for Dr. Adrian Palazuelos to continue as Fillmore USD Superintendent through June 30, 2021.
Personnel Recommendations
The Board approved all personnel recommendations including new hires, promotions, resignations, and leaves.